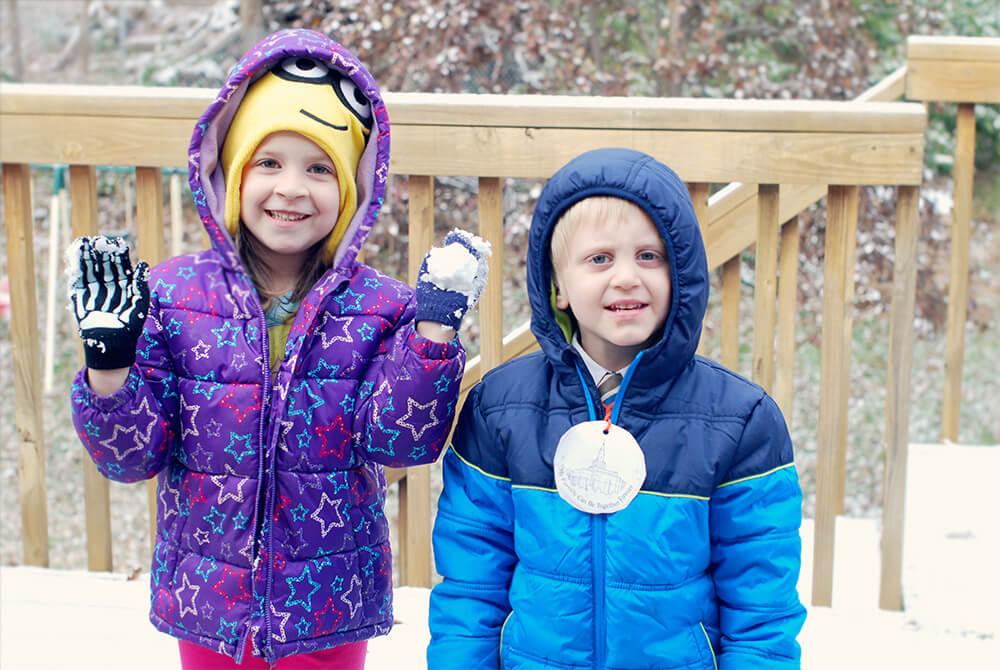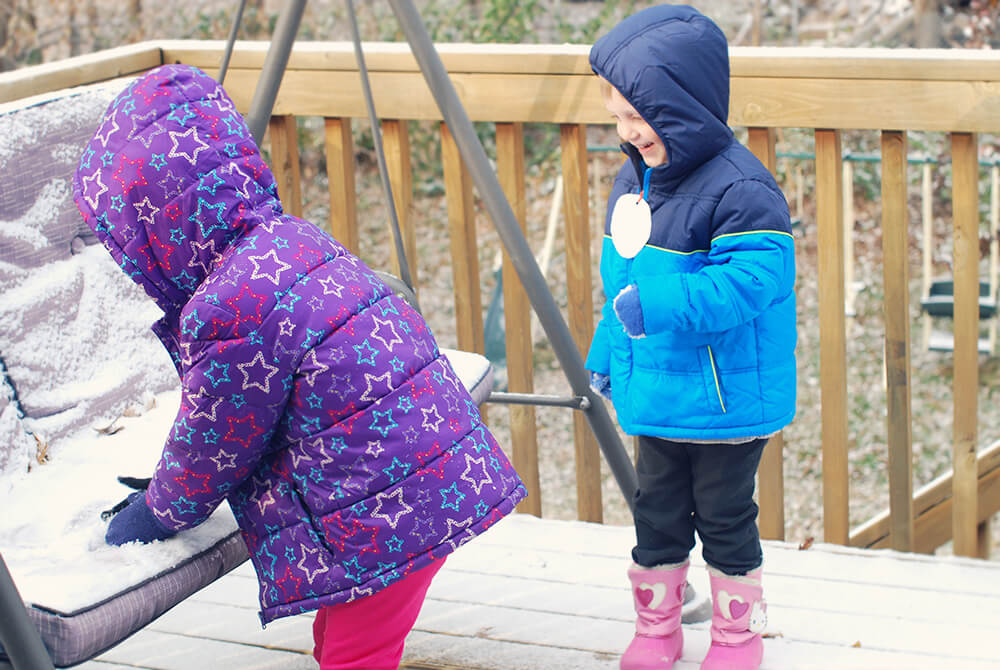 I meant to post these photos on Monday, but I've been crazy busy all week. I don't understand how it is already Thursday… But we have fun weekend plans so I'm not complaining. (MY fun weekend plans mostly involve sleeping. I'm a big party girl.)
On our way to church last Sunday it started snowing. We had a few days of light flurries last week, but this time the snow actually stuck around for a little while. Needless to say, the kids were legit freaking out in the back of my car. One of my favorite part of being a mom is watching those little people get excited about things like light flurries. It reminds me of when I was a kid and I would get just as excited about the same type of things. And seeing them get excited, makes me get excited even though I really dislike winter. (Especially that it's dark when I get home from work. Lame.) I do have to admit though, falling snow is the prettiest thing.
After church, the kids bundled up and played on the deck for a good hour or so. Many tiny, handcrafted snowballs were thrown. Juniper even made an itty bitty snowman. I think it's time to buy Flynn his own pair of snow boots… His Hello Kitty hand-me-downs are his favorite, but they are so ridiculously hard to get on his feet. I sort of love that they are both old enough now that they can play on the deck without needing me right out there with them. I sat at the dining room table and worked on some watercolor paintings in my warm pajama pants, and listened to their giggles on the other side of the glass. When they finally gave up and came inside, we made hot chocolate and drank it from Santa Claus mugs because it seemed like the proper thing to do.
We got just barely enough snow to even count as having gotten snow. Which is the perfect amount for a Sunday afternoon. Because, no shoveling. Duh.