For a while now I have been wanting to try one of those "One Photo an Hour" posts, but the problem is I don't have a very interesting life and the few times I've tried, I always forget to keep taking out my camera. Well, last Tuesday I decided to document a typical day in my boring life with my cruddy cell phone camera! (I sound like such a downer! I promise my life is plenty interesting. Sometimes haha!)
So here you go folks. I know you are all just dying to see these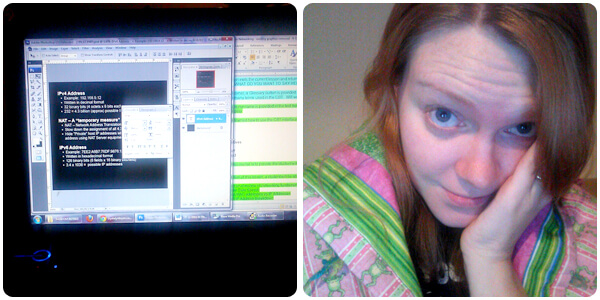 6 AM – I was actually able to successfully drag myself out of bed to work on some freelance stuff I had been blowing off all weekend.
7 AM – Still working on that freelance work. It was super cold in our basement, so I used Juniper's blanket to warm up some. Don't I look great?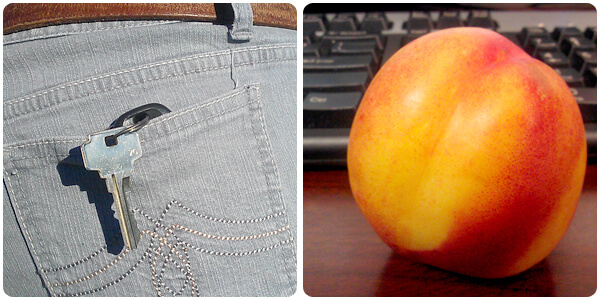 8 AM – Time to leave for work… Um, honey have you seen my keys? I can't find them anywhere…
9 AM – Snacking on a yummy nectarine as I try to focus on my work for the day.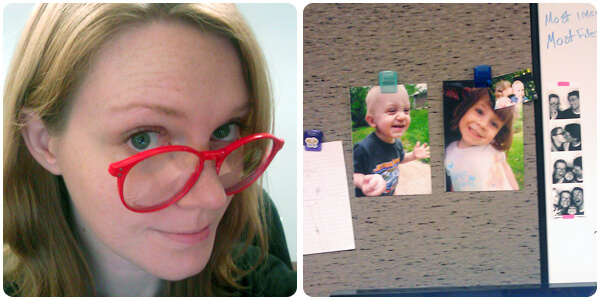 10 AM – I lost my glasses last weekend, so I have been using my old, broken red ones. If I don't move my face at all I can balance them on my nose. It works. Kinda.
11 AM – Just looking at these two cute faces and missing the kids.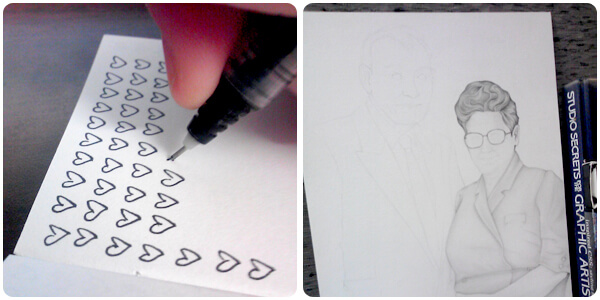 12 PM – Taking a break to write a few dozen tiny hearts. More like a few thousand…
1 PM – I worked on this new drawing commission while on my lunch break today. This is one of two drawings that will be headed to Canada! Exciting!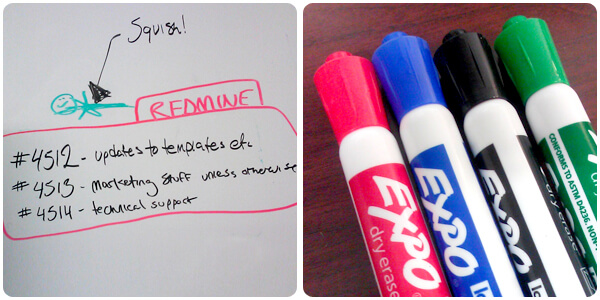 2 PM – We got new codes today for our timesheets, so Tim and I spent 20 minutes trying to figure out which projects went with which codes. I think we figured it out…
3 PM – Pretty colors… Oh right, I was working.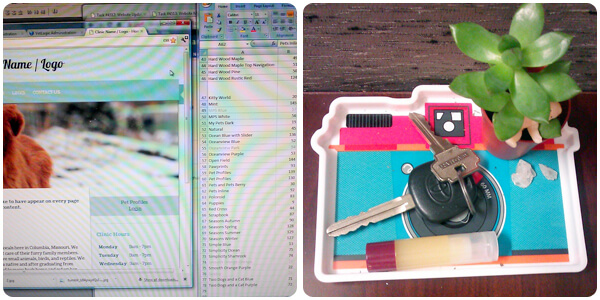 4 PM – Trying desperately to stay focused on my work. Must .. keep .. going down the list of fixes…..
5 PM – Time to go home!! Get out to car… keys would help. Go back into the office. I'm awesome.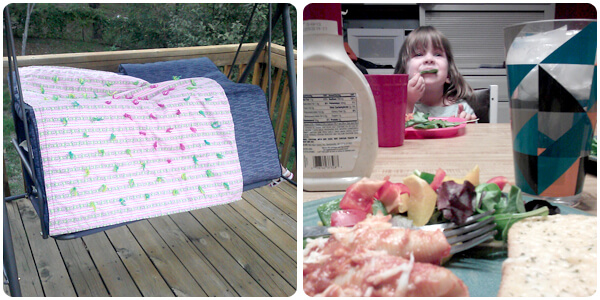 6 PM – Time for our traditional pre-dinner porch fort.
7 PM – Dinner tonight is stuffed shells, garlic bread and salad. Juniper is a fan of all three.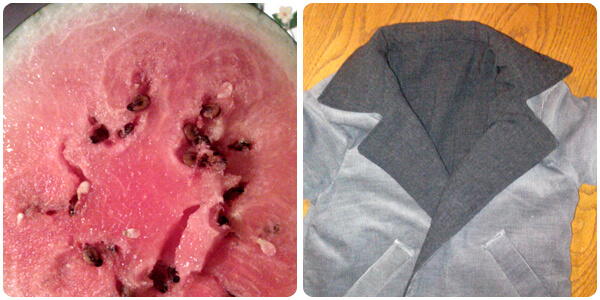 8 PM – (7:30?) After dinner, we cut into our first watermelon from the garden! It was YUMMY.
9 PM – Lindsay came over for our Tuesday night Craft Therapy. I finished sewing Flynn's suit jacket!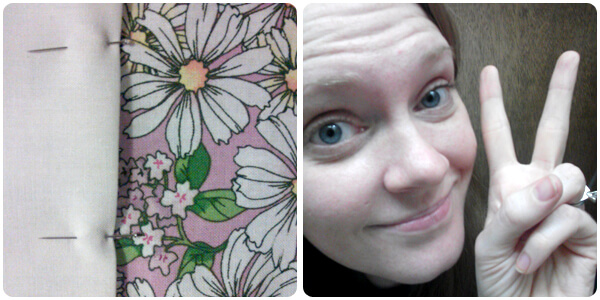 10 PM – I decided to FINALLY start sewing some curtains for my craft room. It's a miracle! I've been saying I would do that for… well, since we bought the house pretty much.
11 PM – Lindsay finished up her project and headed home, and I crawled back upstairs to clean up and jump in bed. Goodnight!