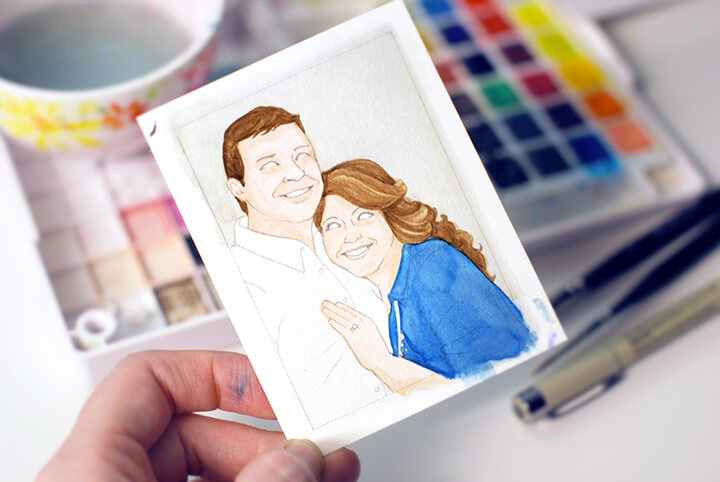 I feel like its been forever since I had a chance to paint. I'm working on this mini right now that will be given as a wedding gift to this cute couple from their photographer. I always love doing commissions for wedding photographers, because their source photos are BEAUTIFUL! And good source photos make me happy. As I'm working on this painting, as usual, I sort of hate how it is turning out. I'm almost never happy with my work until it's finished. So I'm hoping this one turns out pretty.
Speaking of works in progress.
I've been playing around with the idea of changing my 'business name' and starting a new website. Long story short, I decided to stick with FlavorPink because that's what people are familiar with and I don't want to have to start from scratch with 'brand recognition'. BUT I am still going to changing things up quite a bit. This website is going to look like a crazy mess for a bit while I work it out.
I will probably get back into regular blogging eventually. For now I'm just going to enjoy not thinking much about it!