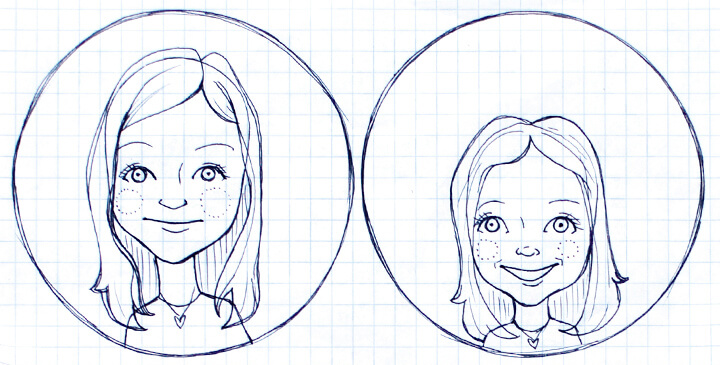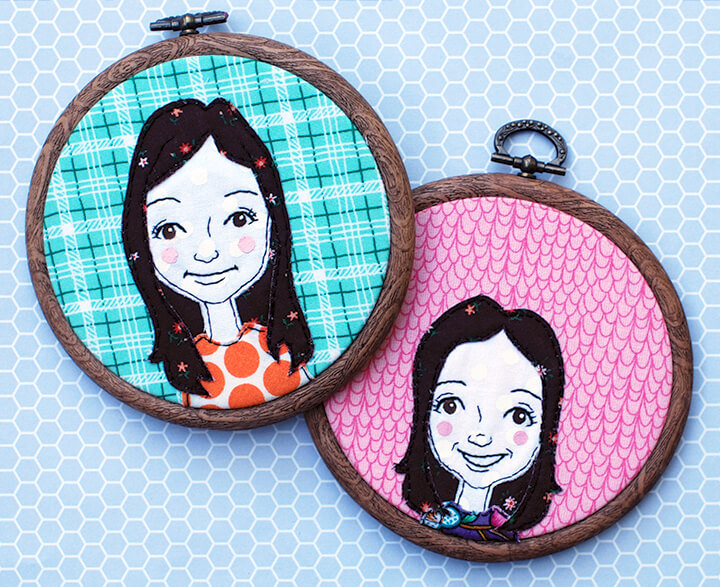 Can I just start by say, I am RIDICULOUSLY tired. I was up way too late last night finishing a book. I wasn't expecting to read the whole thing in one night… It was 'The Black Cauldron' by Lloyd Alexander if you are curious. I finished 'The Book of Three' last weekend and I can't wait to start 'The Castle of Llyr'.
Anyway… I also finished these two hoops last weekend! I adore these two sisters, I think they turned out super cute. And I've decided that from now on I will definitely be painting the eyes on these because I think it looks SO much better than my attempts at sewing them. (Just the irises are painted, the outline is still embroidered)
I have one more hoop all sketched and ready to make. (And a couple more I'm waiting on pictures for. *cough* TEE! haha!) I'm really excited about this next one because the sketch turned out adorable. The plan is to start on that one tonight. I also have a handful of watercolor paintings that I'm currently working on. Always busy. My goal is to finish up all of my creative jobs this week so I can take a month off to focus on writing my book! I'm totally cheating at NaNoWriMo by the way… I've already written 5,000 words even though you are supposed to wait until the 1st of the month to start. I'm a rebel. Well, that and I honestly don't think I'll be able to write it all in one month so I'm trying to get ahead of the game! Only 45,000 more words to go. Ha!