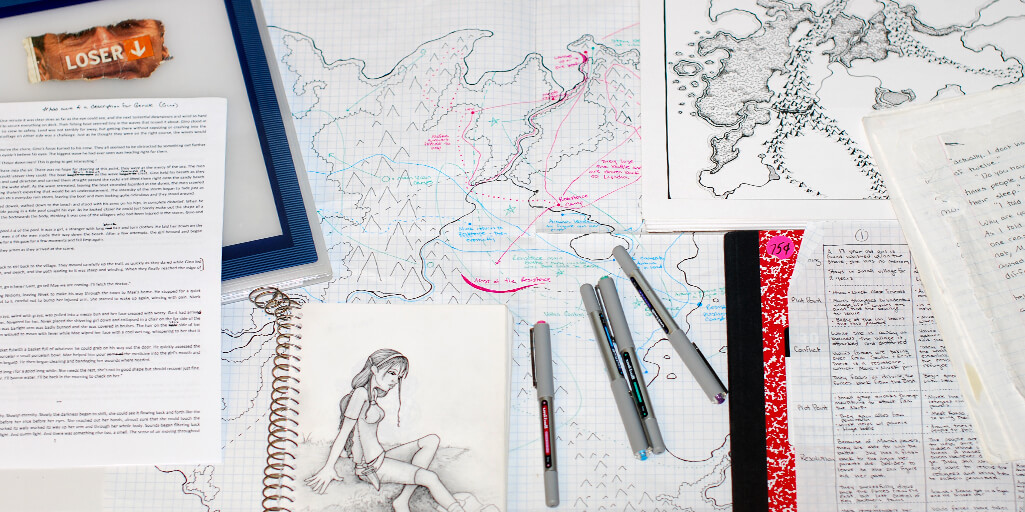 I did it! I won Camp NaNoWriMo! Alright I admit, I feel like I cheated. Towards the end of the month when it became obvious that I wouldn't reach 50k words, I lowered my word goal to 35k. But I don't feel bad about it because I'm really super crazy excited about the progress I was able to make last month. I feel like my book is FINALLY turning into something more than a vague idea wandering around in the back of my mind.
My favorite part of this whole adventure was definitely rediscovering all of the work I previously put into this story. The handful of original handwritten pages that are so awful they make me cringe. The printed pages from the time I tried to rewrite the story in college. The random little yellow notebook filled with names and story plots that I had completely forgotten about. I've had fun reading through it all again.
Today I was flipping through an old sketch book and I found an illustration I drew of the main character seven years ago. I can't wait to finish writing so I can start illustrating! My goal is to finish the first draft by my birthday. (January 3, for those of you who don't know. Take note, I expect cupcakes.)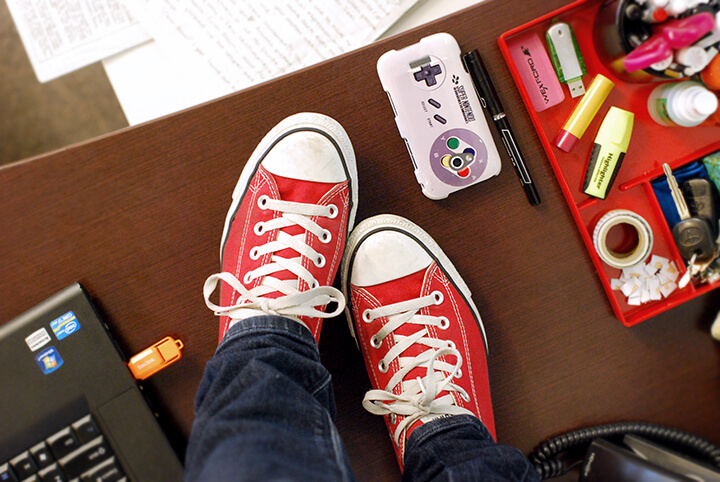 AND this is me standing on my desk at work like a crazy person, trying to capture the above picture while everyone else was out to lunch. I should probably wipe the footprints off now, but they make me smile.
(Why yes, I do have the best cell phone case ever. Thanks for noticing.)