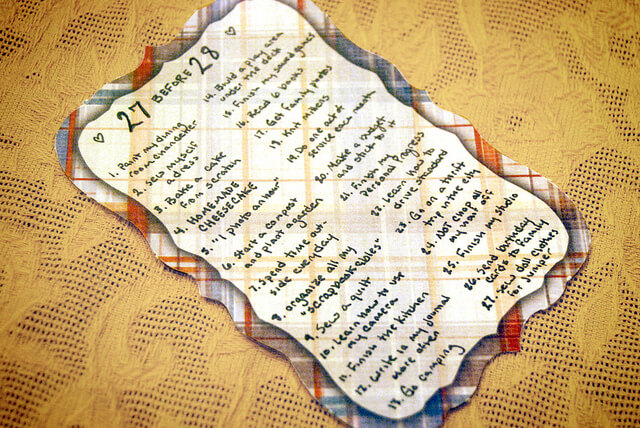 Hey, remember this list? Yeah me too. I had forgotten about for a little while there, but it's back now. I found it collecting dust on top of our refrigerator with a random assortment of other things my husband put out of reach. Still though, even without thinking about it for a few months I've still gotten quite a few of these things accomplished. Here are some of the things I've actually done:
1. Paint my dining room chandelier
2. Sew myself a dress
3. Bake a cake from scratch
4. HOMEMADE CHEESECAKE
6. Start a compost and plant a garden
7. Spend time outside every day
8. Organize all of my "scrapbookables"
12. Write in my journal more often
13. Go camping
16. Read 6 books
17. Get family photos taken
24. NOT chop all my hair off
So 12 out of 27. That's not too bad, right?