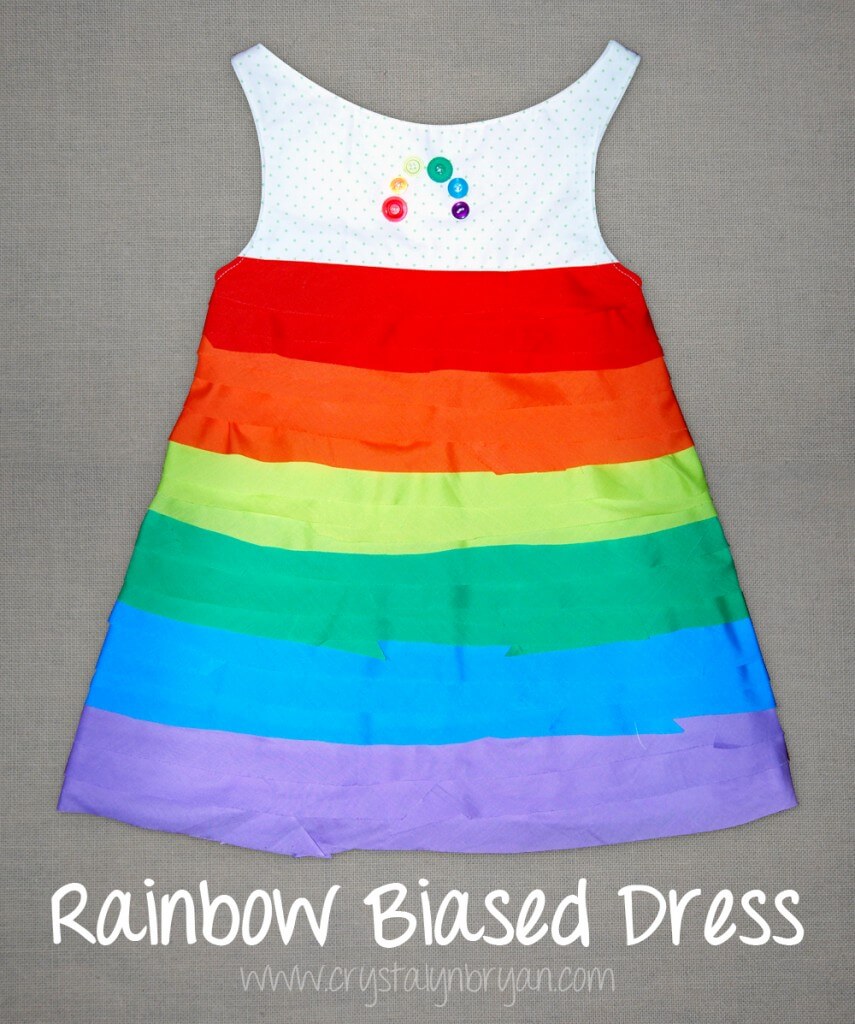 It's a miracle! I finished my submission for this week's Project Run & Play sew-along! The sew-along is something that I have been wanting to participate in for a long time. I usually just watch PR&P from a distance and vote for my favorites. It's such a great series, I love seeing what the contestants come up with. So, this week's theme was Pattern Remix using this biased skirt tutorial from No Big Dill.
As soon as I saw the pattern, I thought "That needs to be a rainbow dress!" (I'm a big fan of bright and colorful.) I'm a little proud of myself because this dress turned out exactly how I pictured it in my head. I started sewing a little cloud shirt for Juniper to wear with it, but that is still sitting on my sewing table awaiting sleeves. The dress did turn out sort of huge though… But at least I didn't make it too small. Now it will fit her for a long time! Which is perfect, because she loves it. Can you tell?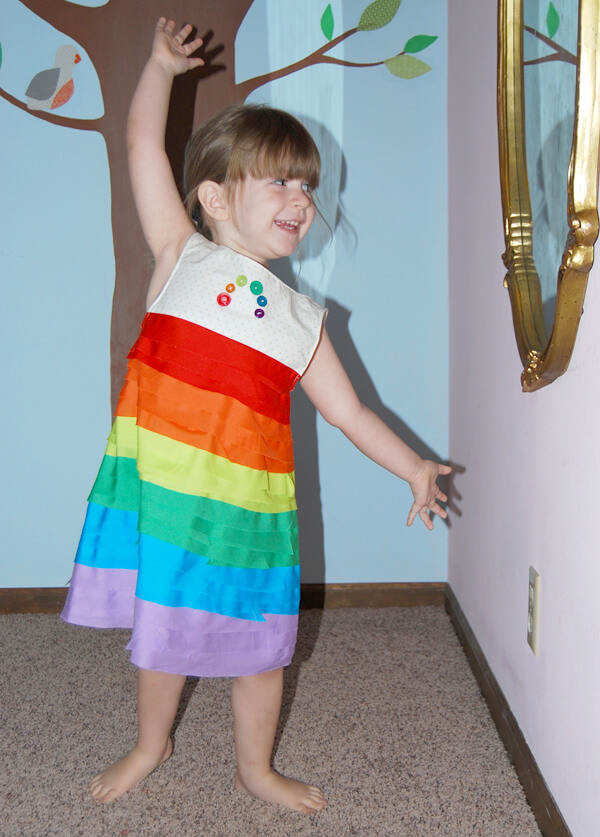 I decided to sew some colorful buttons on the bodice. The hardest part was trying to figure out which buttons to use! I was given an enormous bin of buttons a couple of months ago and I have since organized a good chunk of them by color. I love looking at them all and trying to find the perfect project for each one. Or I'll probably just hoard them forever.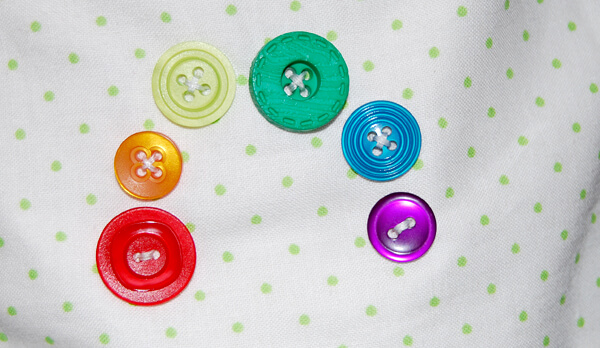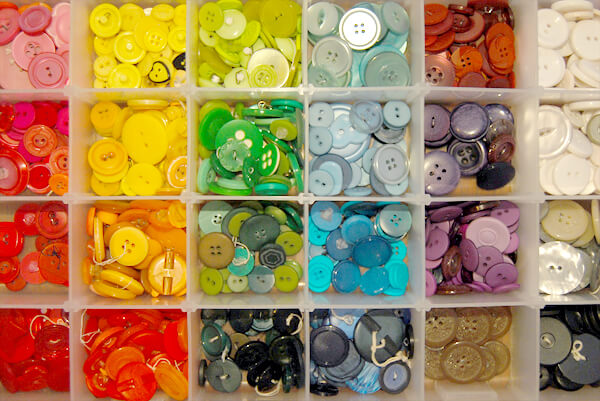 Hopefully the weather will be nice this weekend so I can take Juniper outside and get some better pictures of this dress. It rained all day today and I am LOVING it. After such a terrible drought, the rain lately has been so nice. My yard is actually coming back to life. Just in time for Fall. Perfect, huh? So today we settled for the poor lighting in the dining room for our pictures and I just cropped out our boring wall background and made this silly picture. When I gave Juniper this dress, she exclaimed "Oh! This will be lovely!!" and proceeded to dance around the house squealing. I love that girl.