One more wedding-related post, for now anyways.

As if the wedding weren't last minute enough, Kim emailed me on Thursday to let me know that I was still going to be a bridesmaid and I needed a purple dress. So off to the thrift store I went!! (Always a good thing in my book.)
The only purple dress in the whole store was this absolutely hideous two piece outfit, completely covered in bright purple lace. Really, one of the ugliest dresses I've ever seen. Definitely not something I would have normally considered buying. It had this weird potential though and I bought it thinking I could always return it if I found something better at a different store.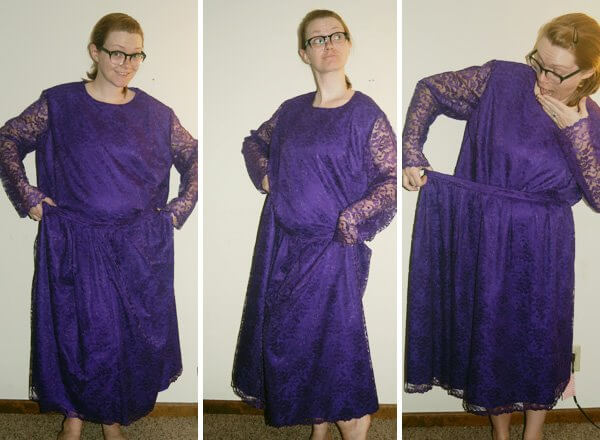 The more I thought about it, the more I REALLY wanted to restyle that dress! I thought, if anything it'll make for a great Before and After shot. My sweet husband thought I was nuts when I showed him what I bought. But he knows at times like this it is best to just smile and go with it. I spent a couple of hours cutting and resewing and altering and gathering… And when I came out of my craft room wearing my creation, Shaun said "WOW. You are amazing."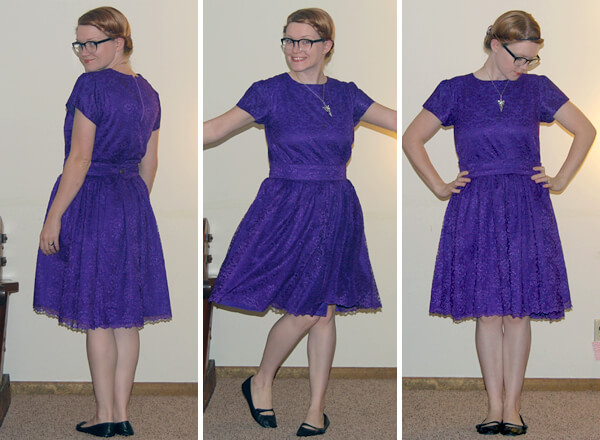 It turned out so cute! I just finished sewing the sleeves this past weekend. Yes, a week AFTER the wedding. (I wore a black sweater over it at the wedding since it wasn't finished.) So I'm glad that two days before the wedding I had to run to the thrift store and grab the only purple dress they had, because I definitely would not have bought this dress in under any other circumstance and I love it. I left the original tag in, because it was handmade and I think that makes it SO much cooler.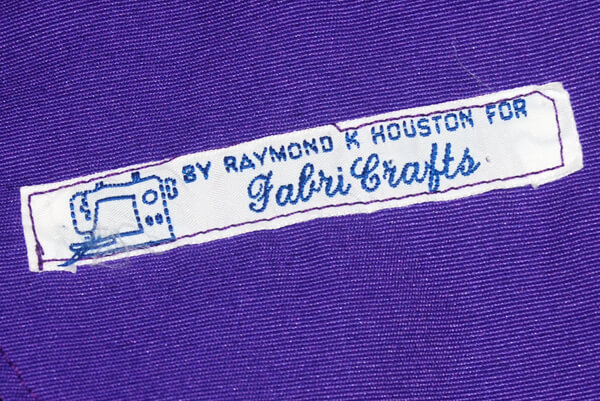 ALSO!!! Somewhat unrelated. Ok, very unrelated. I got new glasses! Lots of them. I like having options.