I finished this dress last night for week 1 of Project Run and Play. I brought it to work with me today with the intent of taking some nice pictures on my lunch break, since it is already dark by the time I get home from work these days. (Hate that…) Well, with my luck, it rained ALL day! So I'll have to settle with poor photos so I can submit it on time for the sew along. I'll take nicer pictures this weekend.
Juniper was not much in the mood to have her picture taken tonight. She had quite a meltdown beforehand, and of course insisted on wearing my new Zelda shield necklace. (Which is super awesome by the way! It just came today and I LOVE IT.)
I really loved The Party Dress tutorial. When I first started sewing I could NOT figure out how to sew a lined bodice with the skirt encased inside. I tried. And Failed. But this tutorial really cleared some things up for me and I'll definitely be making another Party Dress.
I decided that I am only allowed to use fabric that I already have for each Project Run and Play challenge. I got this pink fabric from my Aunt Cindy back in October. She bought it when Juniper was born and never got around to sewing her a dress with it. That sheer fabric was so very hard to work with!! I spent the entire time thinking 'there is no way this is going to work..' But it did work, and surprisingly it fits her pretty well. (I thought it was going to be huge on her.) I'm glad I used it though. Mostly because that means I don't ever have to use it again! Ha!
I didn't want to deal with the fabric any more than I absolutely had to, so I left off the fancy button loops and just sewed regular button holes on the back. And I didn't have enough green to make the sash long enough to tie in a bow, but I like how it turned out.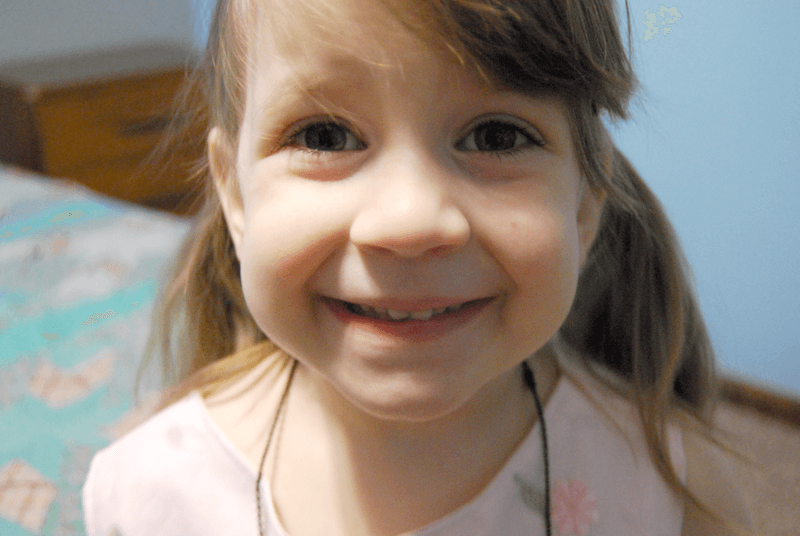 I wish I had captured Juniper's reaction on video when I showed her the finished dress. She was so so so excited. I love it when she loves the things I sew for her. I love her.