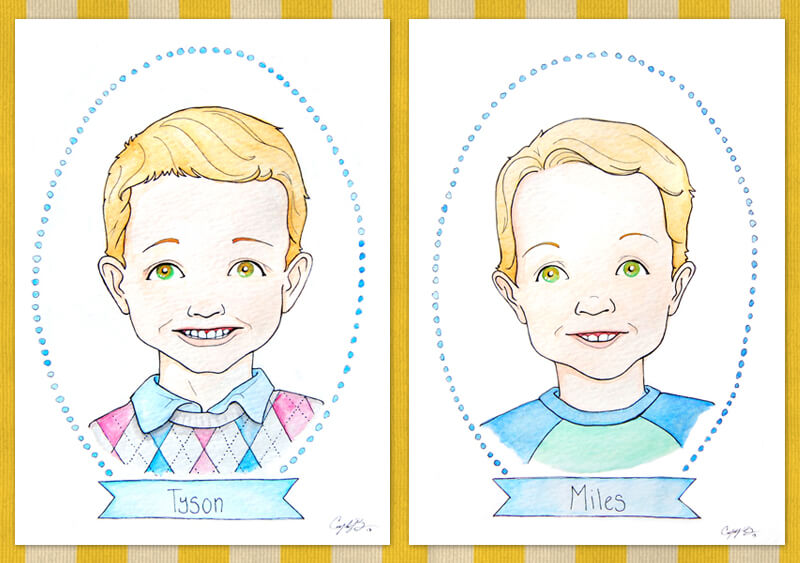 I just finished these paintings for Sarah from Mom-Made. I love how they turned out! Such cute little boys.
I had to redraw Miles because Flynn got a hold of that one and bent it right across his face. It wasn't too much of a set back, I just traced the drawing onto a new paper with my light table. Do you want to see what I did with the old drawing? Or should I say, what Juniper did?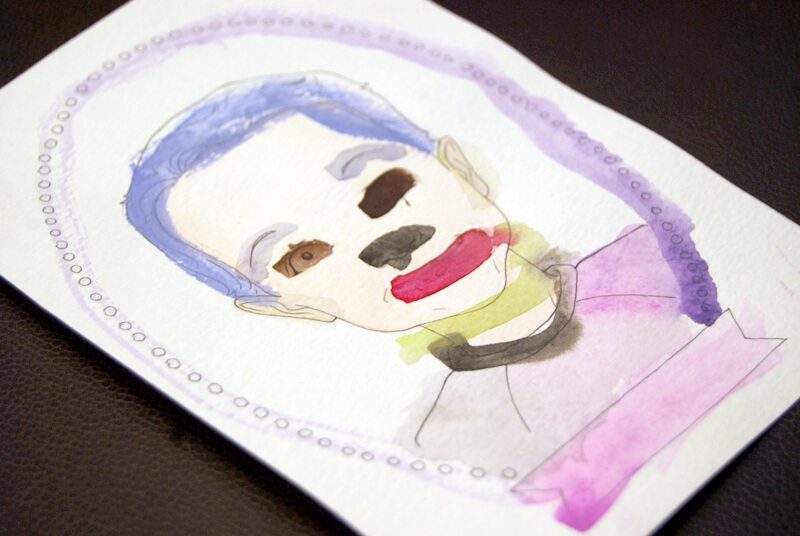 I gave it to Juniper to paint while I was finishing up the painting of Tyson. I tried so hard not to burst out laughing while she painted along side me. I love it. Its sort of scary in its hilariousness. I love that she has been showing a lot of interest in drawing and painting lately. It's nice to have a painting partner, even if she makes people look like scary clowns.