I'm such a slacker. I had been planning on doing a celebratory giveaway when I reached 100 likes on Facebook, but I reached that a few weeks ago and I'm just now getting around to doing this! I'm blaming the crappy weather and the fact that we were all sick for a week.
SO! If you want to win this adorable zipper pouch, a mini watercolor painting, and a bunch of completely random but awesome handmade goodies, here is how you can enter:
Leave a comment on this post answering this question – "If you could have had the starring role in one film already made, which movie would you pick?" (Yes, I just Googled 'random questions'.)
Easy entry for people who like my Facebook page – Just leave me a comment saying you do!
Post the above photo on Instagram with the hashtag #flavorpink100
The giveaway will close on Thursday, March 28th and that weekend I will put everyone's name in a hat and choose a lucky winner! (Because I'm old school.) Good luck!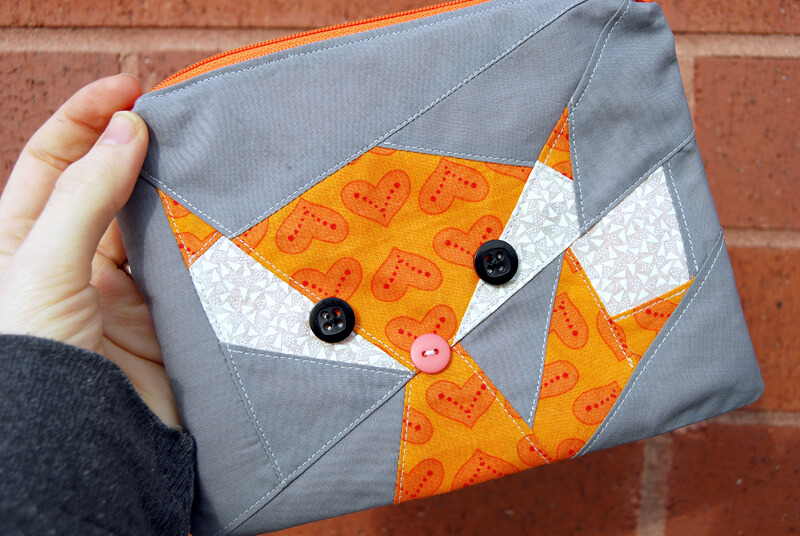 Isn't this fox cute?! I bought this pattern back in December and just printed it off last night. I'm so glad I finally made it! I think it's adorable, and it was fairly easy to sew up as well. I'll have to sew another one to keep for myself.