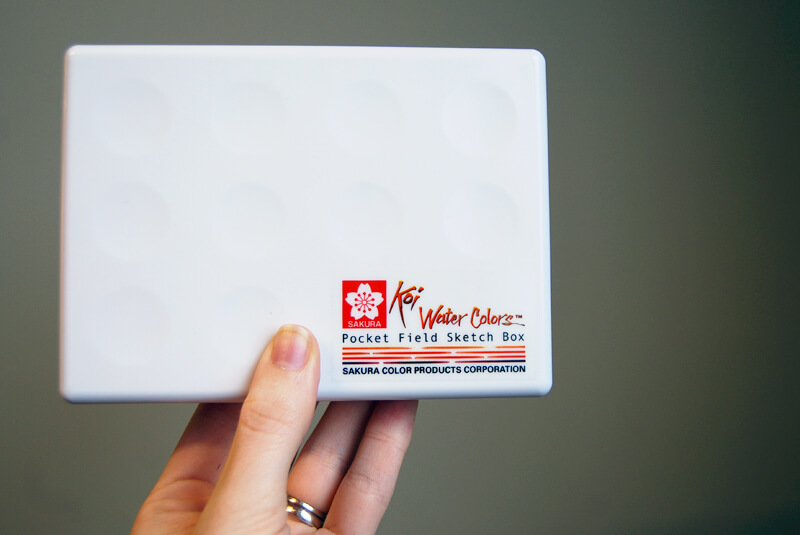 I went to Hobby Lobby last week to buy some embroidery thread for a not-so-top-secret-but-I'm-going-to-pretend-it-is-anyway project. And while I was there, as always, I started looking at the watercolor paints and I finally decided to just buy the set I've been wanting for forever. (The 40% off coupon made me do it.)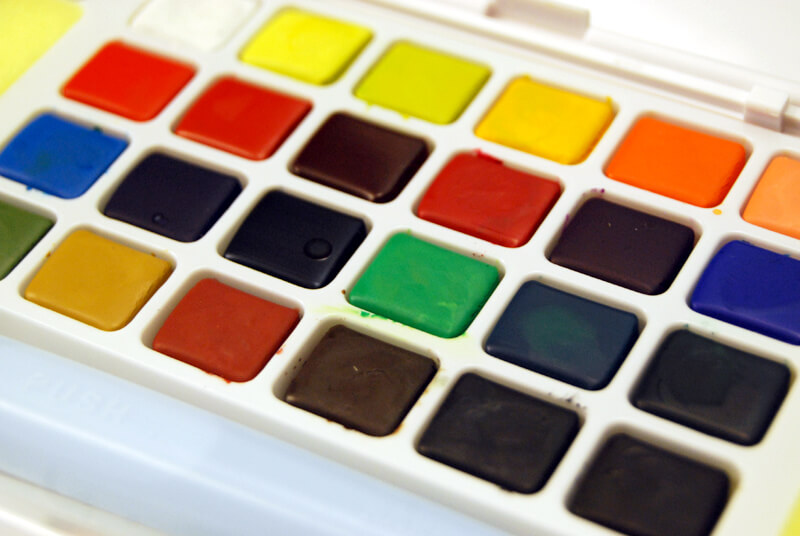 Of course, I didn't really NEED new watercolors. But I love them! I seriously keep opening this neat little box just to look at them because they make me happy. The set came with a water brush, another thing I've been wanting. It's a neat brush, but I sort of wish it had a smaller brush tip. (It came with a medium size brush. Maybe someday I'll buy a small size.) The colors are super vibrant though, and I like having the attached mixing tray inside. This set will be perfect for keeping at the office for random lunch break painting sessions.
I have a ton of photos bookmarked from around blogland that I love, so I turned there for some inspiration for a new painting. I ended up choosing a beautiful photo from this post on Little Lady Little City. Amanda is adorable and all of the photos from her wedding are so lovely.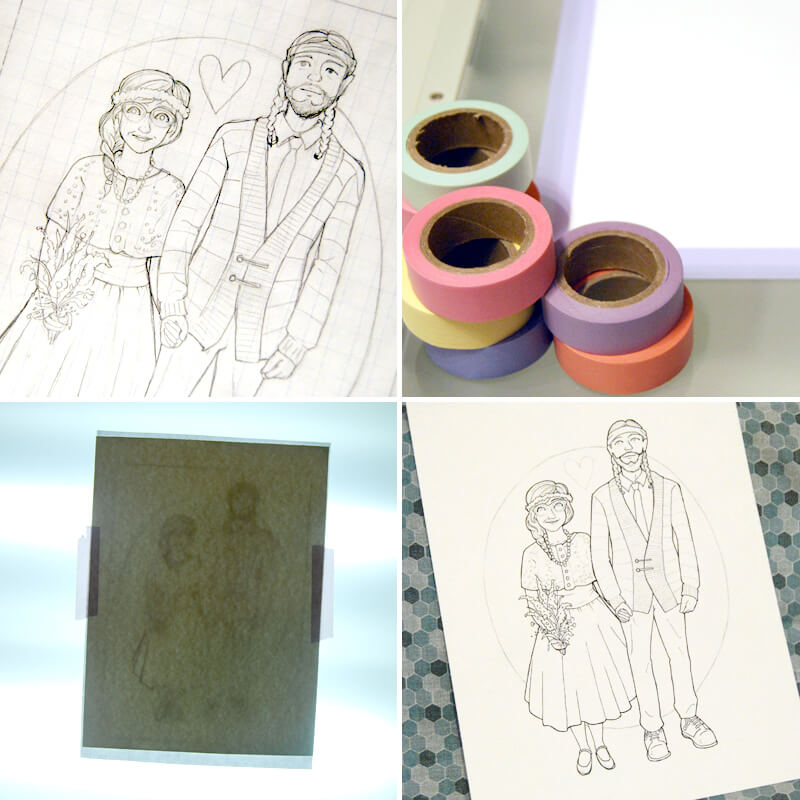 I thought it would be fun to show a little bit of my painting process. First I sketch the drawing on graph paper, then I use my awesome light table to trace the drawing onto the watercolor paper. Once it's transferred, I ink it with my favorite pen and its ready to paint!
I bought a ton a washi tape on clearance at Michaels last week because it's the best tape I've found for stretching watercolor paper. It sticks great, but doesn't tear the paper when I pull it up. And it's pretty.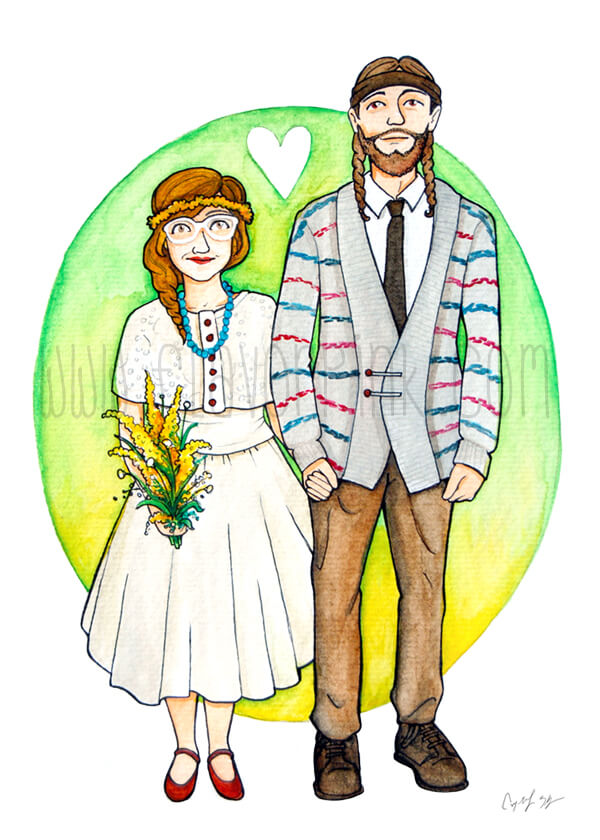 I love how the painting turned out. Now I'll have to email Amanda to show her and look like a creeper. That can always be a little weird, "Hello complete stranger, I painted a random picture of you. Hope you love it!"