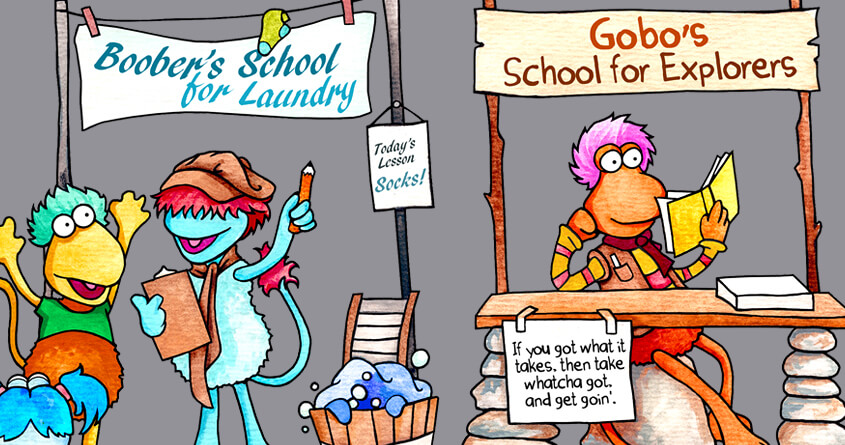 I am so excited right now. My Fraggle Rock design is up on Threadless and ready for voting! Mine is definitely not the best one on there, but I'm super happy with how it turned out.
When I was younger, I struggled with finding my own style. I was GREAT at copying other's styles and redrawing my favorite video game characters. (Grandia forever, haha!) I could never draw things from my own mind. Now that I'm all old and wise, I finally feel like I've discovered my OWN style. And the fact that I came up with this Fraggle design in my head and could then draw and paint it really makes me happy. I know I'm lame, I'm just REALLY excited!
SO. Voting… I would LOVE if my design was chosen to be printed. But for that I need votes. I really hate to be the person who begs for votes, it's just so not me. So I thought I'd host a little giveaway!
Prize: A 5×7 watercolor painting and a bag of surprise handmade goodies! And if I win, I'll totally buy you a shirt with my design on it. (If I don't win, I'll still print up something with the design on it just for you!)
How to enter:
Go to Threadless and vote for my design.
Post a nice comment on my design.
Share my design with your friends so they can vote too. (One extra entry for every way to share it. Twitter, Facebook, email, etc.)
Just leave me a comment here letting me know which things you did and I'll add an entry into the hat for each one! I will pick a winner on Monday, May 13th.