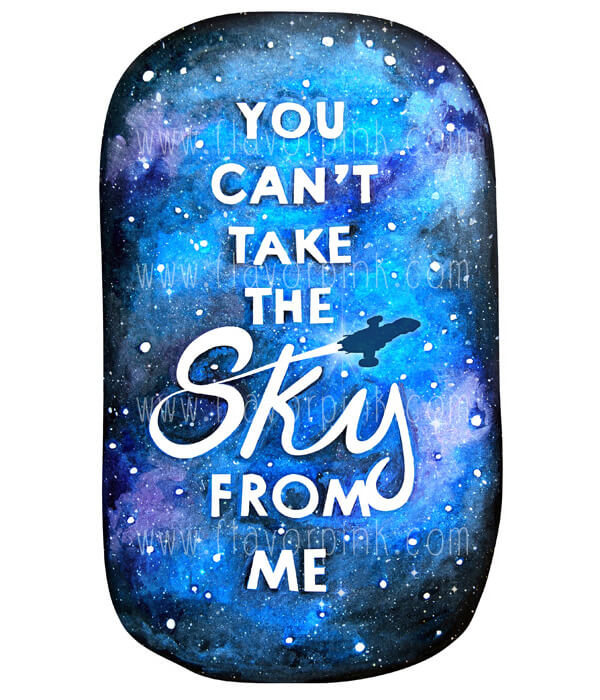 If you are a fan of Firefly, you may have heard of Can't Stop The Serenity. It's a global charity event held each year and it is awesome. You get to watch Serenity on the big screen, and all of the money raised goes to a good cause. Head over to their website to read more about the organization. And if there is an event near you, you should go! They're fun.
I'm super excited that there is an event in St. Louis this year, and it is the same weekend as our 7th anniversary! It would be awesome if we could find a babysitter and spend the weekend in St. Louis. (Of course, we could totally bring the kids and have just as much slightly-less-romantic fun, haha!) I'm already thinking about our costumes… Yes, I am THAT much of a nerd.
I am going to be selling PDFs of this painting to raise money for CSTS 2013. You can purchase them in my Etsy Shop. At the end of this fundraiser, I'll donate all of the money directly to Equality Now.
I had a bit of fun with masking fluid and paint splatters while working on this one. It's a mixture of watercolor and acrylic paints, and I added the Serenity silhouette in Photoshop. I really wish I had thought of it before I was creating the Etsy listing! I might go back and paint it in one of these days just for fun. You know, when I have time. (Never gonna happen.)