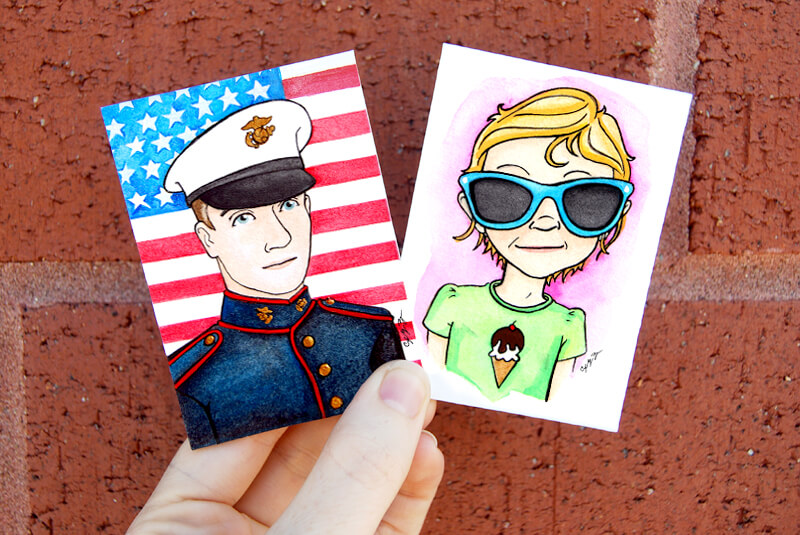 Ok, I know, there are only two paintings in this picture. But there are three! After I mailed off the first one, the same girl purchased two more. Fun! I really love these mini paintings. They're small and quick to paint. And they're dang cute too, I think so anyway.
This was the first time I've ever painted a military portrait. He took FOREVER. I was still up working on him when Shaun got home from work last night at 3:30am. Dark colors are hard to do with watercolor, so I ended up having to go back with acrylics to clean up my work for a few elements. Mainly the red trim on his coat. I also busted out my amazing gold paint for his uniform details. I really like how he turned out in the end.
Also, little kids with oversized sunglasses are ALWAYS adorable.