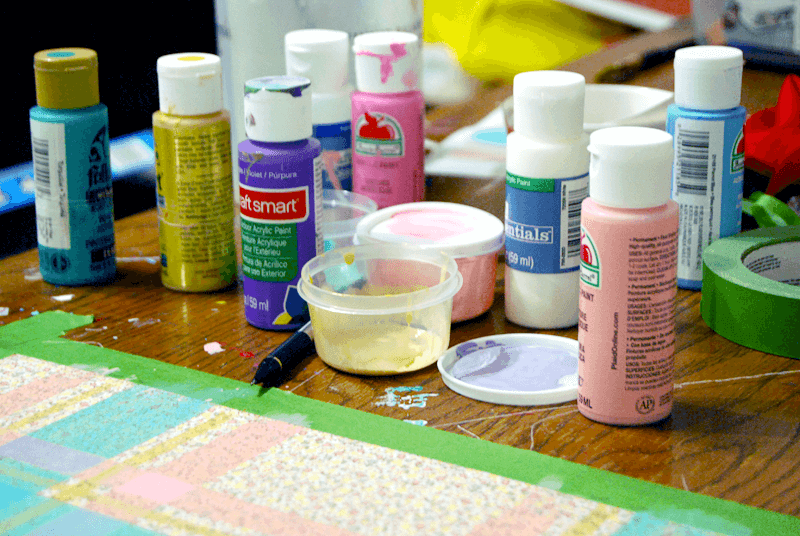 I am going to preface this post with a little disclaimer: I absolutely love my job. I have been incredibly blessed and am so grateful that I'm able to make a living doing something I enjoy.
With that said, I got to thinking the other night about my "dream job". You know, what would I do if I didn't have a mortgage and stack of bills to pay? I often find myself daydreaming about it. The problem is, I can never really nail down exactly WHAT I'd be doing, just that it's something crafty. I just like to do everything! And that doesn't make for a very good "business plan".
A couple of days ago it finally hit me. If I could do anything, I would hire out my creativity. If you need something made, I'm your girl. Have a party coming up? Fall in love with something on Pinterest that you just can't manage? Need some new artwork? Want to paint a giant mural in your living room? Halloween costumes? New baby? Need help crafting up a few special handmade touches for an upcoming wedding? Ok, you get my point.
I would be like an all-occasion wedding planner. You tell me what you need, I write up a contract and give you an estimate, and then get to it. I told Shaun I could be the 'Crazy Craft Lady'. (Of course, I probably wouldn't actually call myself that.) When I'm not working with a client, I would fill my time with crafting things to sell in local shops or online. Life would be hectic and I would love every minute of it. (In my fantasy anyway, I'm sure I'd still have bad days.)
It's fun to think about, and maybe someday a tiny part of this 'dream job' can be a reality. It's hard to imagine being able to justify leaving my career for something so uncertain. But I'll do like I always do, and put my plans in God's hands. I know he has far greater things in store for me than anything I could imagine. And for now I'll just try to enjoy the everyday hustle of being a working mom of two crazy kids. Breathing is overrated.