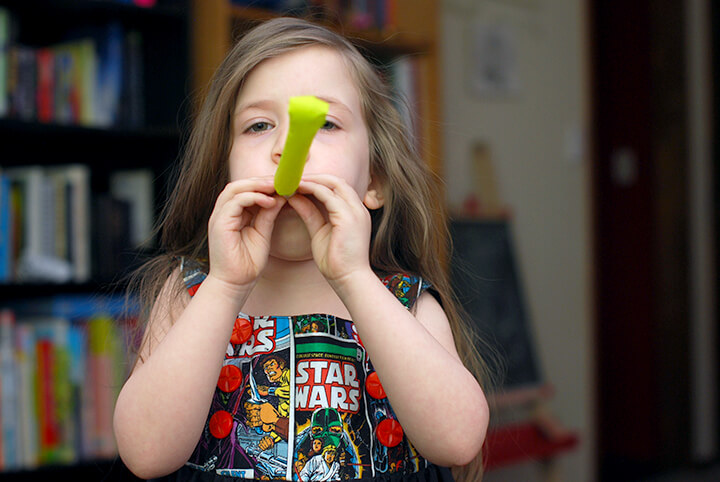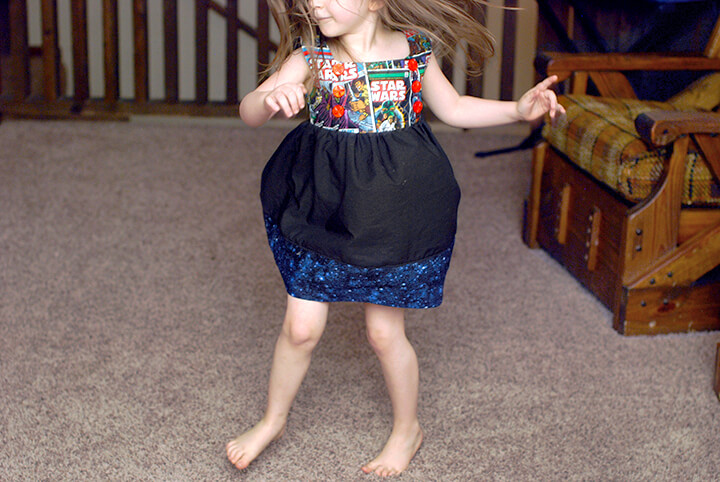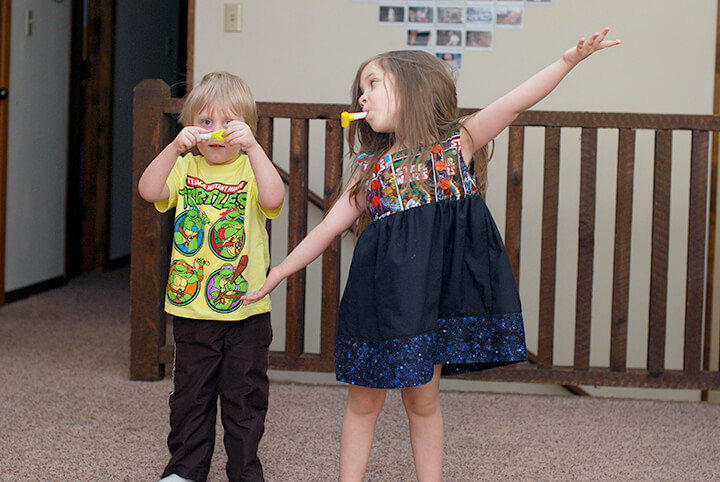 It seems like all of my posts lately are going to start with "A few weeks ago…" Hah! I just have not been in much of a blogging mood lately. But look at this dress I made a few weeks ago! Juniper had been bugging me to make her a Star Wars dress for forever. I had just a little bit of this fabric leftover from a project I did last year, and every time she saw it she'd tell me how much she would looooove a Star Wars dress and could I PLEASE sew her one. Well, I didn't have quite enough for much of a dress so I kept putting it off.
But it turns out, I had JUST enough to sew the bodice of the Junebug dress! Jess from Craftiness is Not Optional created this fantastic pattern. (Side note: I adore Jess. She is the sweetest and everything she makes just is beautiful!) This was my second Junebug dress. I used a kind of lame fabric for the first one, because I wanted to test out the pattern before I cut into my Star Wars fabric. It's a pretty dress, but she hasn't worn it nearly as much as this one. This one gets worn A LOT. I love the giant bright buttons, and the space fabric on the skirt hem. (I do wish I had made it a bit longer though. She'll have to wear leggings under it pretty soon!) But honestly, the best part was that Jess commented on my Instagram photo and called this the "best Junebug"! That made my day.
I also purchased the Olivia top pattern, but I haven't had time to sew one up yet. "Time to sew" I don't even remember what that is! Lately all of my time has been spent planning a certain little boy's birthday party and painting our kitchen bright blue with polka dots! I can't wait to share the finished room. The dots make me happy.