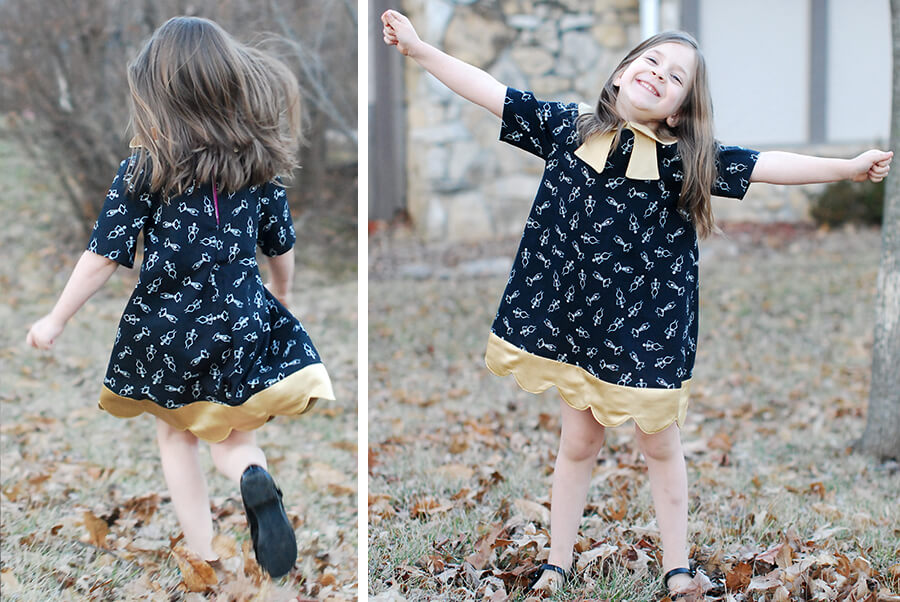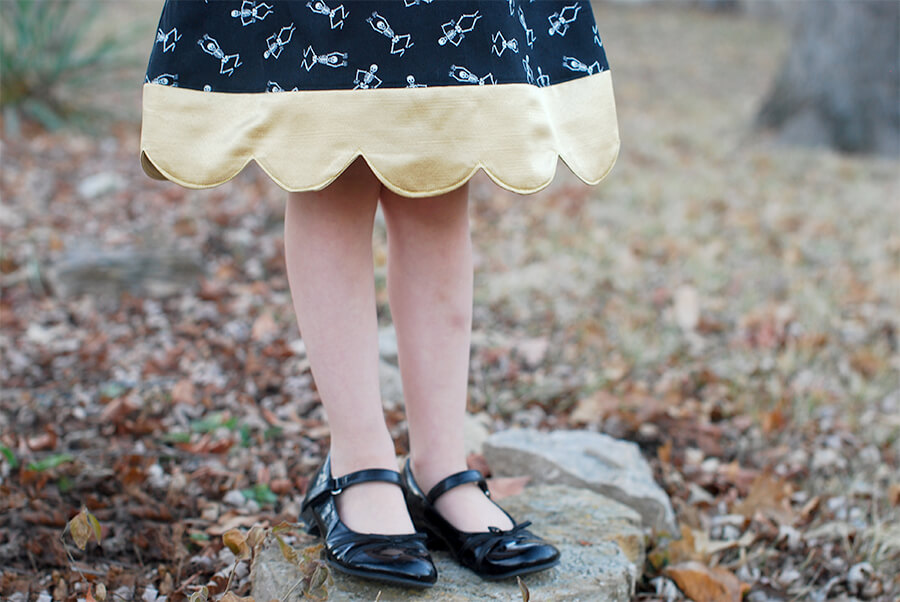 Last weekend I finally got up the courage to open my craft room door and start cleaning up the disaster waiting for me. It's been bad before, but it was BAD. I don't think a single thing in there was where it was supposed to be. Anyway, I suckered Shaun into helping me straighten up a bit and it is much better now. Don't get me wrong, it's still a disaster. But it isn't scary messy anymore. I can actually do things in there now. Like sew Juniper an awesome new dress!
This kid is obsessed with skeletons. She has several hanging on the wall of her bedroom, each with its own name and personality. (Sir Bonesy is very chivalrous.) She says she wants to cover her whole wall in skeletons, and that she loves them because they help her learn. I kind of love that about her. So when I found this skeleton fabric on clearance after Halloween, I knew I had to sew her a dress with it. And golden is her very special color, so that golden trim is the absolute perfect pairing.
I used The Norah Dress pattern by Welcome to the Mouse House. It is such a cute pattern! I think it worked perfectly with this fabric combination. I ended up lengthening the sleeves a bit and adding the scalloped bottom. The bottom gave me such a headache! I was up way too late finishing it up because of those darn scallops. They're a wonky mess, but they came together decently with a bit of finagling. And glad that I did them because I think they add such a nice touch to the dress. The perfect combination of girly and skeletons.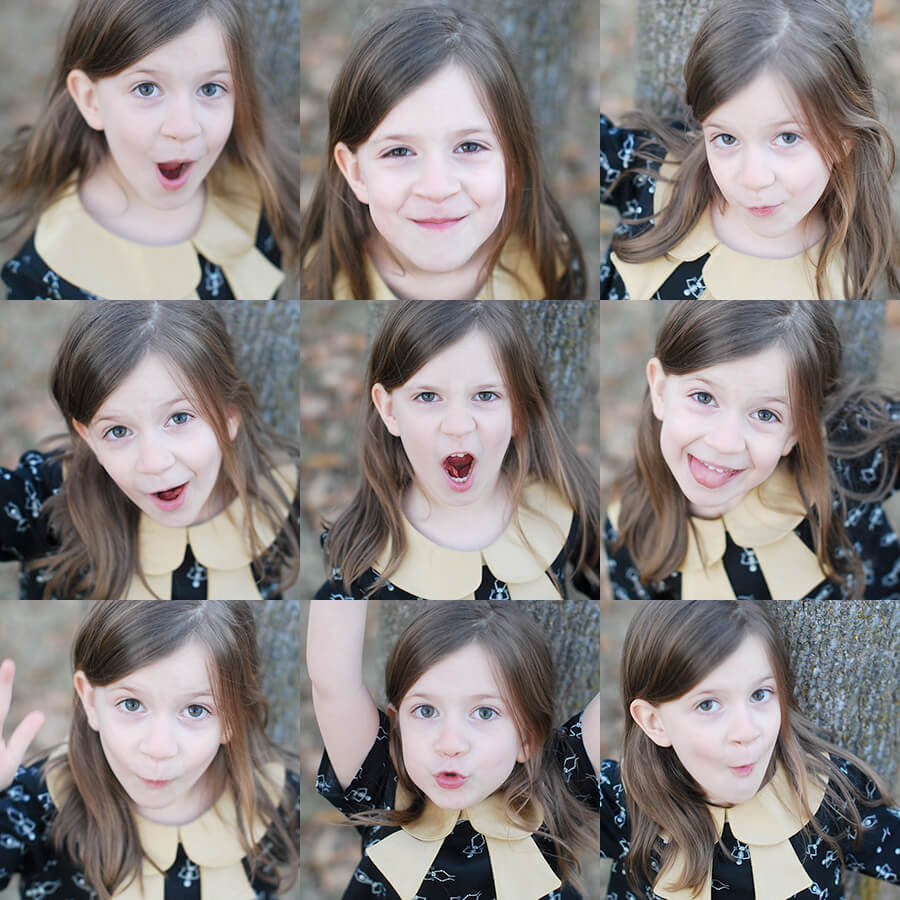 Can I just say, I love this girl's face? Like a lot.