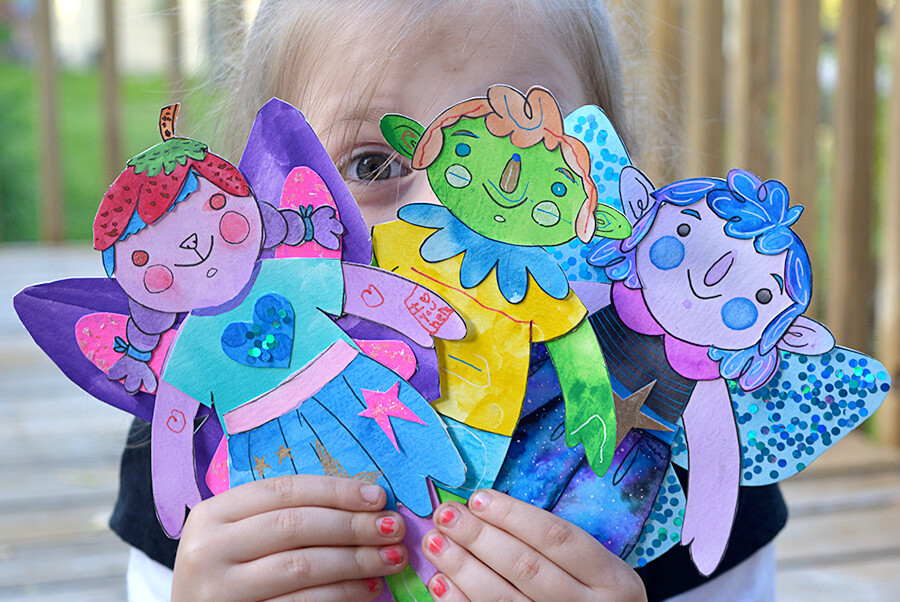 Alyssa from Small Things Illustration is hosting THE CUTEST CONTEST EVER right now. Basically, you create a doll based on her designs and the winner will get their artwork turned into a custom doll. I absolutely adore Alyssa's dolls (and everything else she does!) so we definitely had to enter. Plus, I knew the kids would have a blast working on these. They loved picking out all of the pieces for their dolls. I traced them onto watercolor paper, and when they were done painting, I cut them out and glued them together.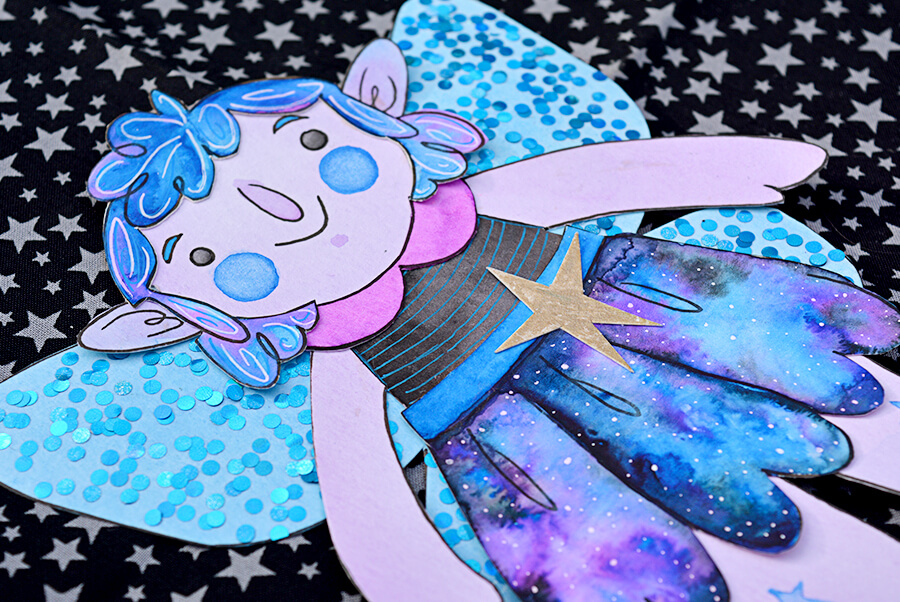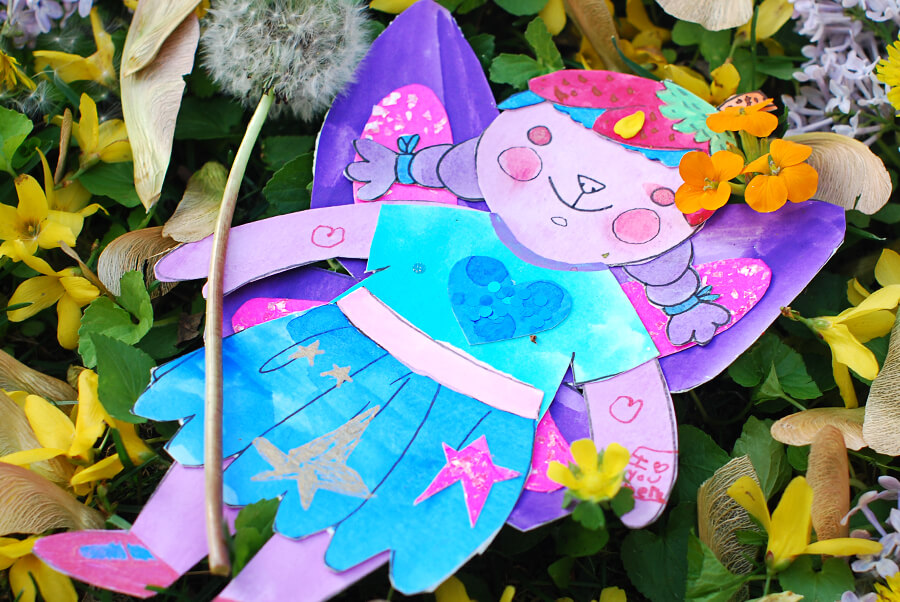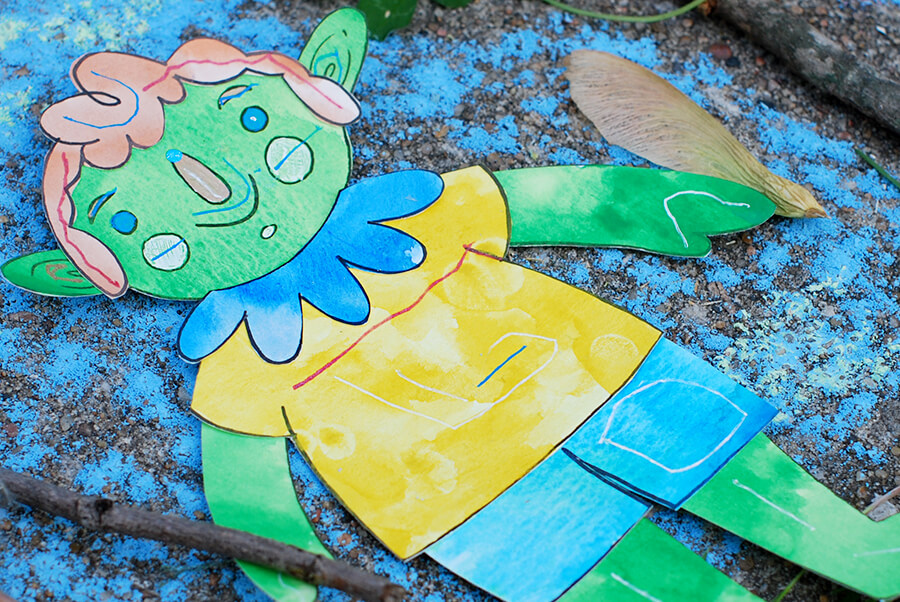 I made a space fairy, because obviously space is fun to paint. The kids have named her Spacey Honky Honk. She is extra special because of the glitter I used on her wings. I have had that glitter for yeeeeeeeeears and I have never once used it because I love it so much. It worked perfectly on this project though!
Juniper's creation is a nature fairy puppy named Pinkalicious. She saw my glitter and just had to have some for her shirt. (I don't blame her. Glitter is fun.) Pinkalicious loves flowers and strawberries, and she's holding a book in her hand titled "I love you here". (Because 'everywhere' wouldn't fit.)
Cloudy Bird the Elf is Flynn's little guy. He was cracking himself up as he drew streaks of color in Cloudy Bird's hair, and the fact that he has a blue mustache was especially hilarious.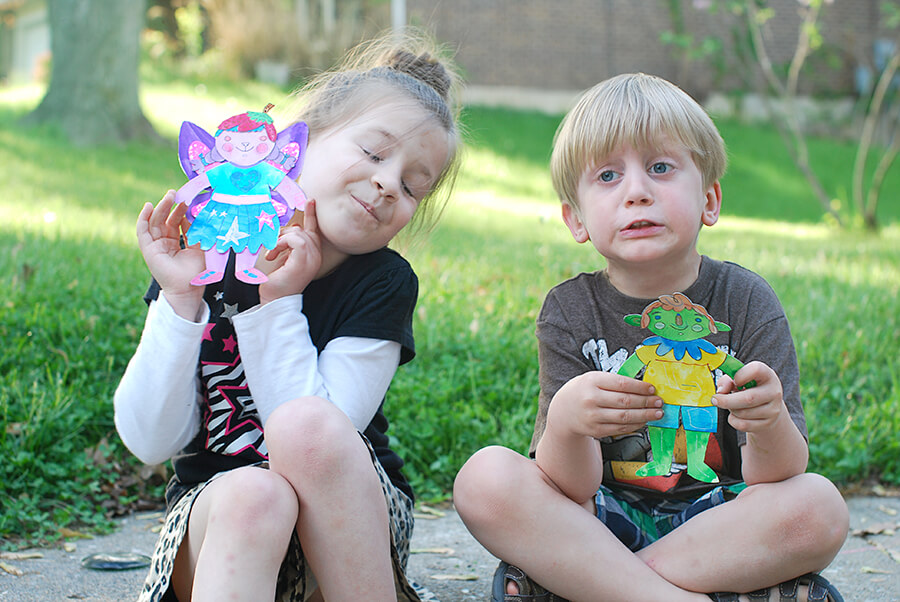 Flynn's face in this picture. Oh my goodness, that face. That is his "I AM smiling" face and it cracks me up.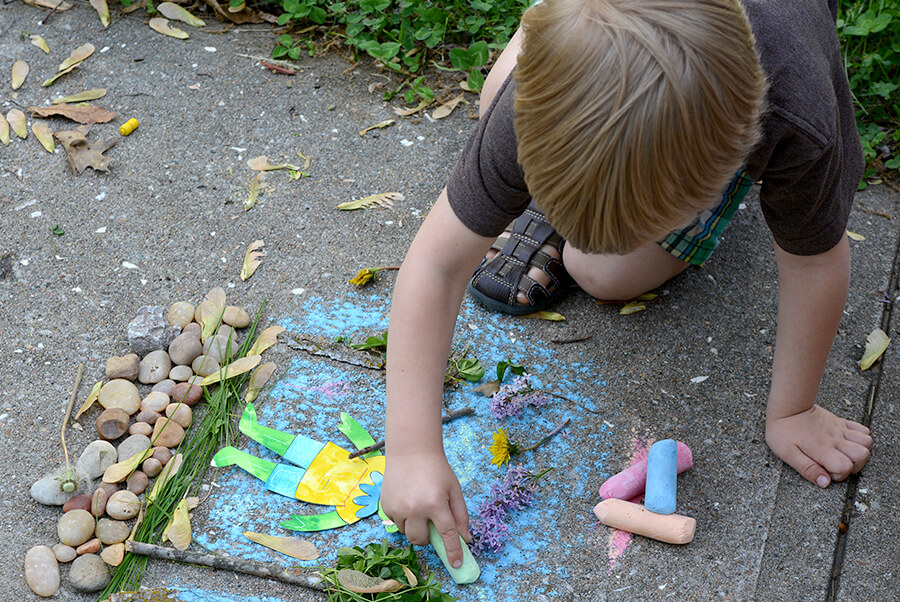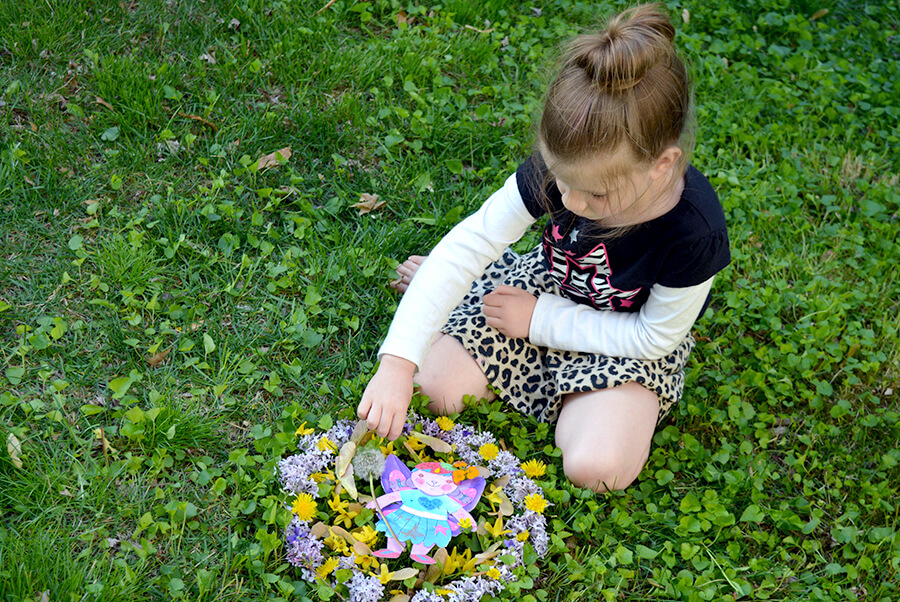 My favorite part of this whole project was watching the kids create their photo scenes. I knew Juniper would really love that part, but Flynn definitely surprised me by how much he got into it. He's normally too busy sword fighting dandelions in the backyard to work on something like this outside. But as soon as he saw me making the ground with rocks, he started running around collecting things to create the rest of the scene and spent a good 30 minutes putting it all together. He wouldn't let me take pictures until it was perfect.
All in all, we all really enjoyed working on our entries for this contest. There are some art projects that you save forever, and this is definitely one of them. I'm going to frame them, but I'll have to make photocopies of them first so the kids can continue to play with their dolls.