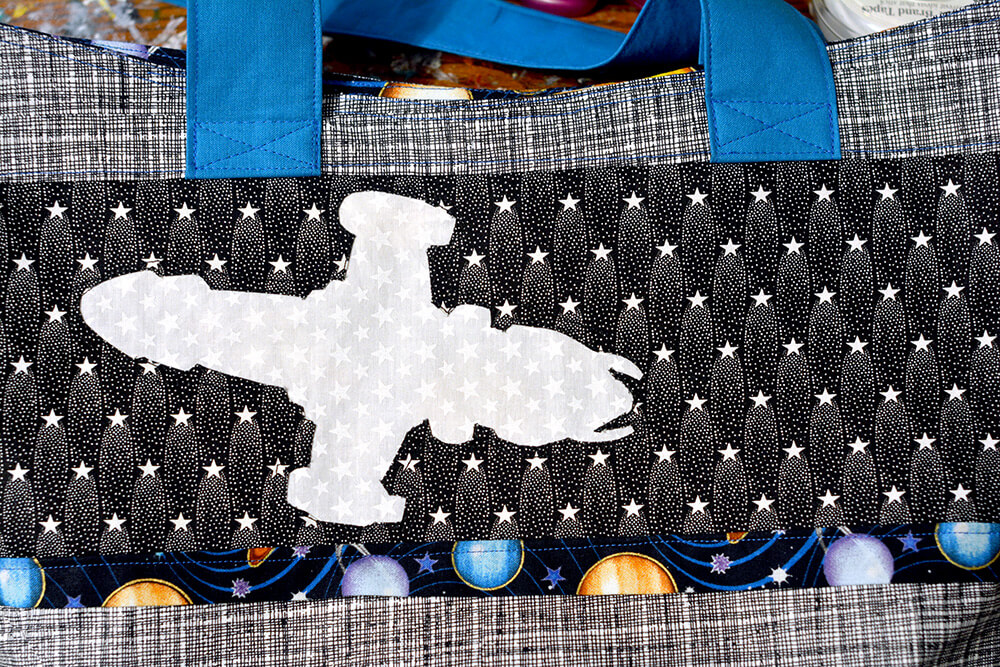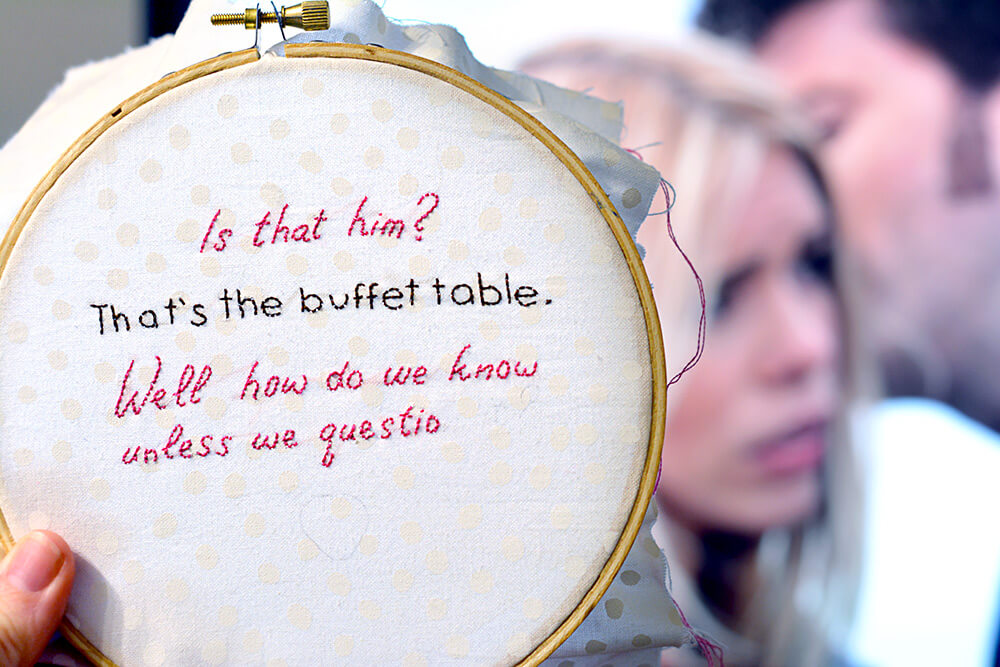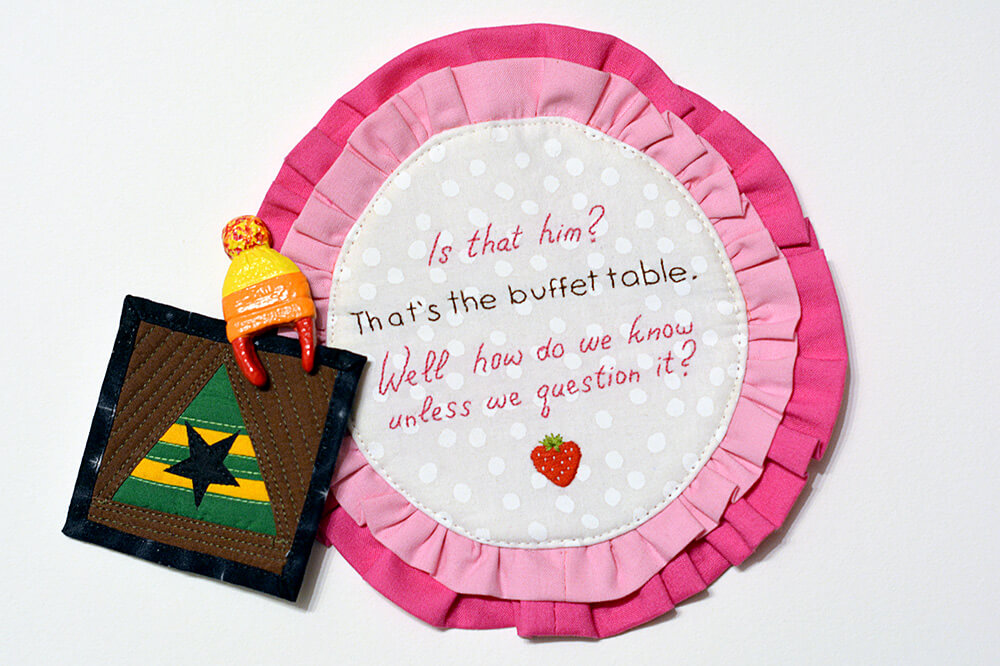 My craft swap obsession is still going strong, but I've become a lot more picky about which ones I sign up for. Mostly I just do the nerdy fandom specific ones because I can't resist them! This one was particularly fun to participate in. I made my partner a bag that has a Serenity reverse applique on the front and the most amazing space fabric on the inside. (I'm kicking myself for not taking a proper picture of the inside, but I'm definitely going to buy more of that fabric and make all the things with it.) I also made a Kaylee inspired mug rug, a browncoat mini mini quilt, and threw in one of the Jayne hat magnets I made a while back.
The mug rug is supposed to look like Kaylee's dress from the episode 'Shindig'. Its all wonky but I think it turned out cute. I made it while watching one last marathon of Dr Who before they took it down from Netflix. We finally finished watching all of series 8 and I've got to say, I adore the 12th Doctor. I think Capaldi is brilliant. I'm kind of over Clara though. I thought the end of series 8 would have been a great time to get a new companion in there. I like Clara a lot more with 12 than I did with 11, but I'm just so ready for a new companion. I wish they hadn't taken the show off of Netflix before adding series 9. How am I supposed to get caught up now??
The moral of this story is, if you ever want to send me off on a rambling tangent – just mention Dr Who…
Anyway, this craft swap package is scheduled to be delivered tomorrow. I hope my partner likes her gifts!