Day 176
Watering the garden today quickly turned into a splash party. Both kids ended up getting soaked, and our watermelons got a good amount of water as well. We even harvested something! A single zucchini.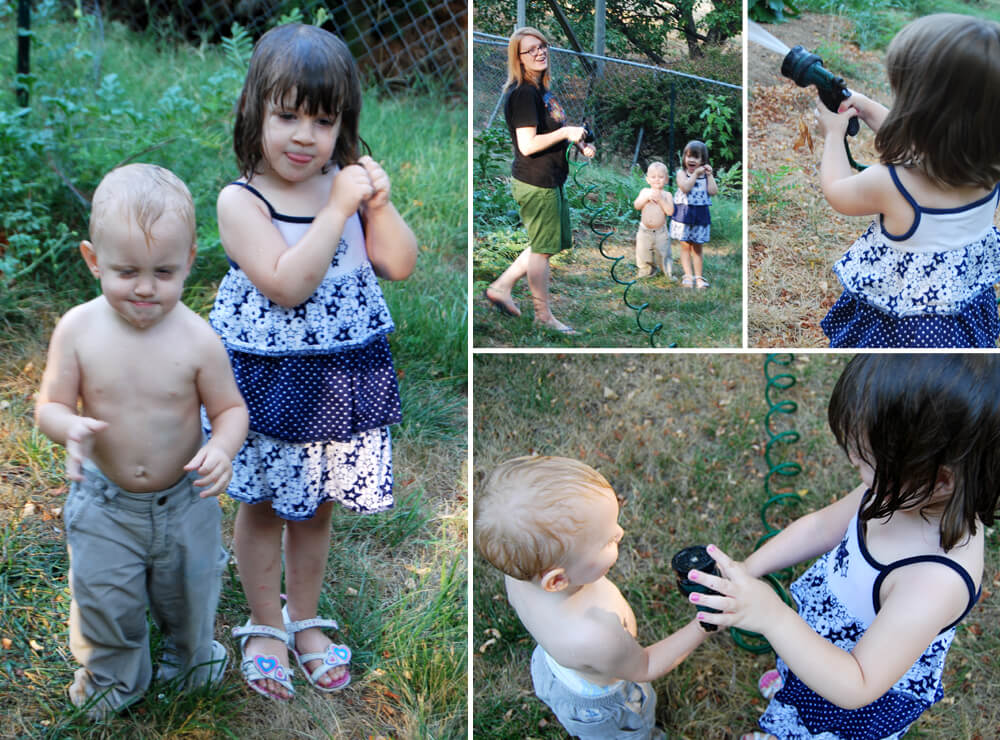 Day 177
Juniper made up a game called "Pingbang" today. Basically, you throw the ball into the bucket. Simple. When we watered the garden again, we filled the bucket with some water and it wasn't long before Juniper was splashing around in her underwear singing "Mahna Mahna".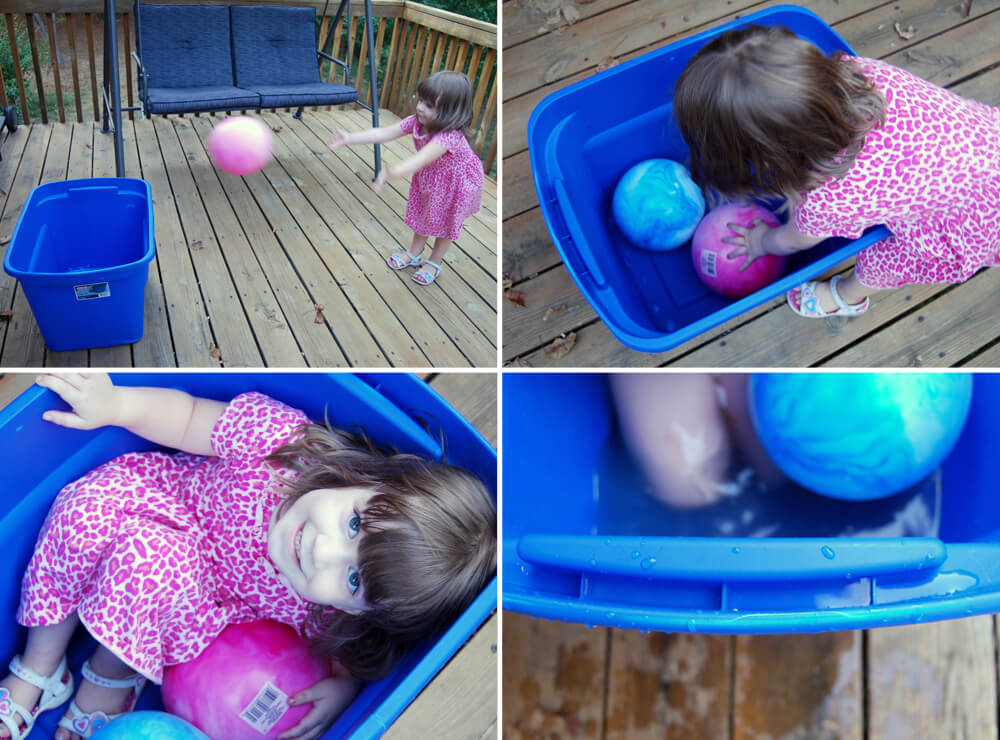 Day 178
Today Juniper and I ventured out into the heat to collect some supplies for a craft project. We walked around the whole house looking for neat sticks, rocks, and whatever else she decided we might need. She insisted on carrying around this random green plastic lid and inspecting everything first.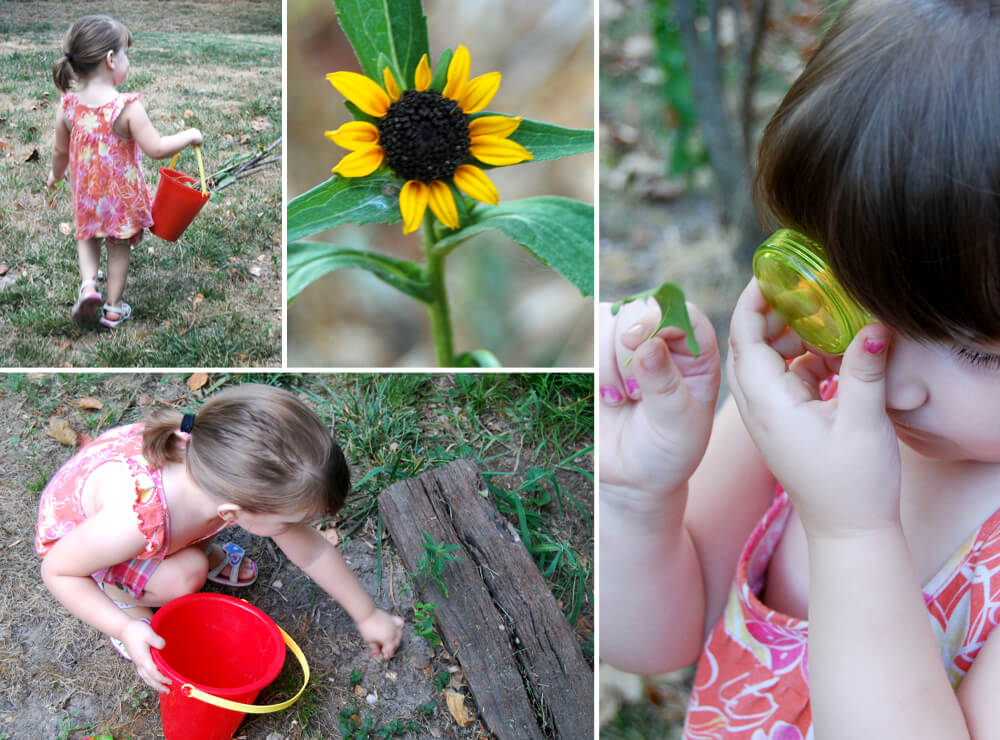 Day 179
We got a special treat today. Our cousins invited us to come to the county fair with them! Juniper had a blast on the rides and I learned that soy beans are more fun than corn to stick your feet in.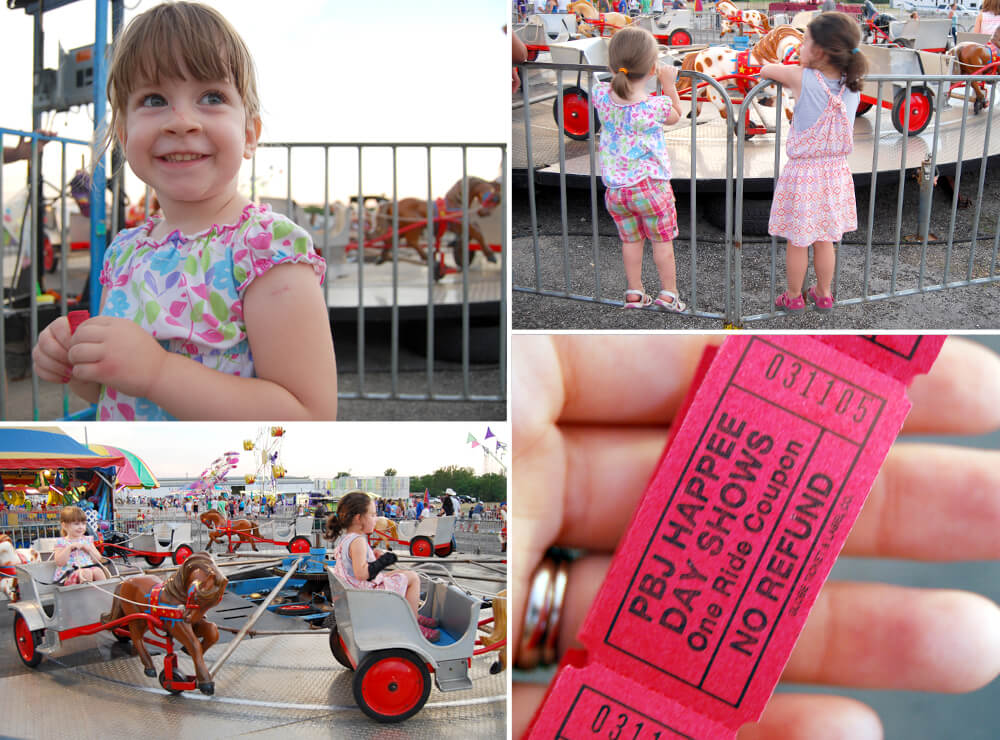 Day 180
Since it rained some yesterday (yay!) it wasn't ridiculously hot out this evening. Juniper's new favorite thing to do is wander around the yard picking up anything she thinks is interesting. I suggested we make a drawing from all of our treasures, so we made a big star out of sticks and she filled it in with all sorts of things.