Day 355
Apparently it's so cold the kids are confused about what season it is. Juniper shoveled out driveway and then brought out the sled!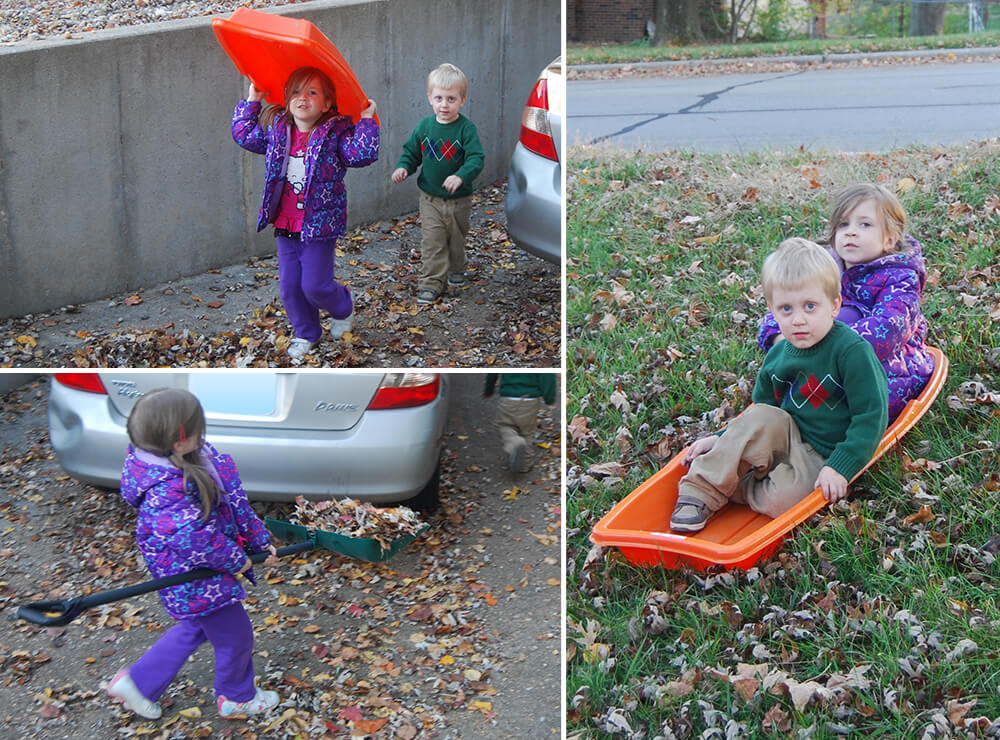 Day 356
Lately Juniper has been really into learning about outer space, especially the moon. We've started tracking the moon phases in a notebook, and she loves it. And it works really well with the fact that it's already dark when I get home from work. (BOO) We've also discovered that leaf jumping is way more fun in the moonlight.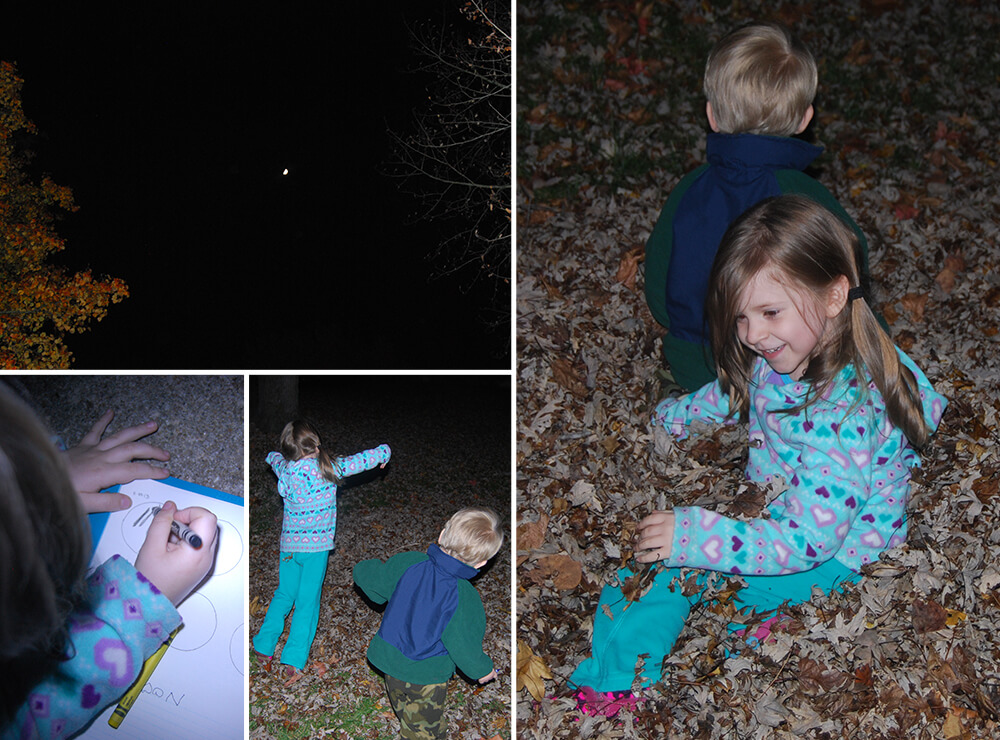 Day 357
Sometimes during the day Shaun will take the kids around to distribute flyers for his work. They like running up to the houses and sticking the bag on door knobs.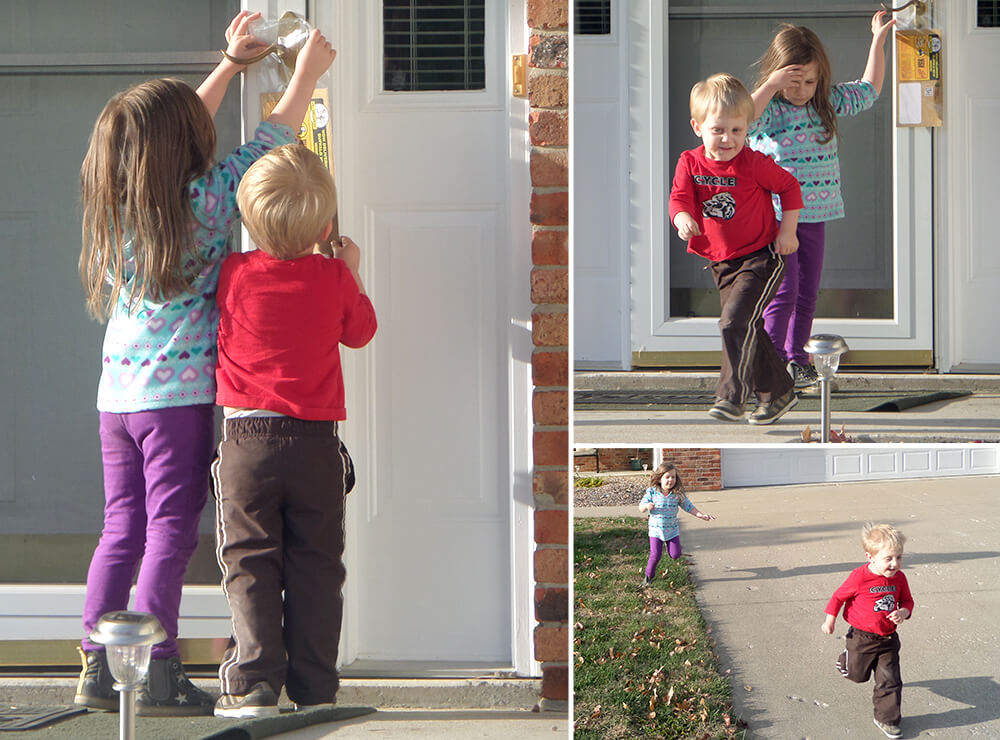 Day 358
Juniper was already in bed when I got home from a LONG day at work, but she heard me come in so she snuck out of bed to give me a hug and kiss. Since she was up, I told her to grab a coat and her moon book and we went outside.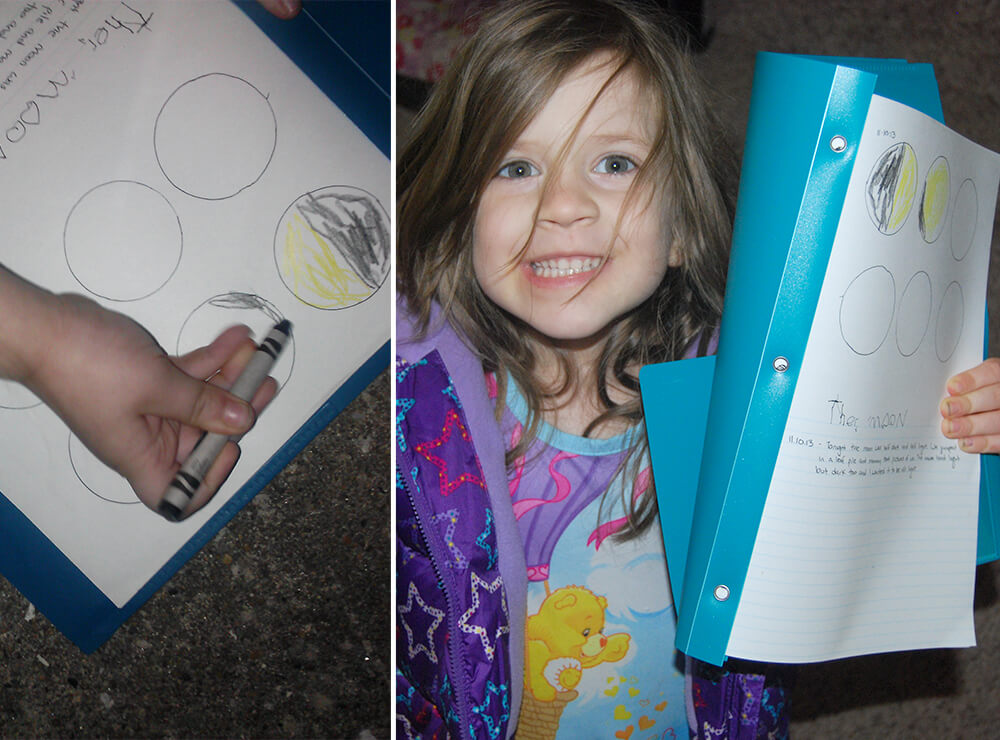 Day 359
It rained and rained and rained today. But when it finally stopped, it was absolutely beautiful outside. We played on the deck for a bit to enjoy the warmth. Too bad it started getting dark so soon or we would have stayed out there much longer.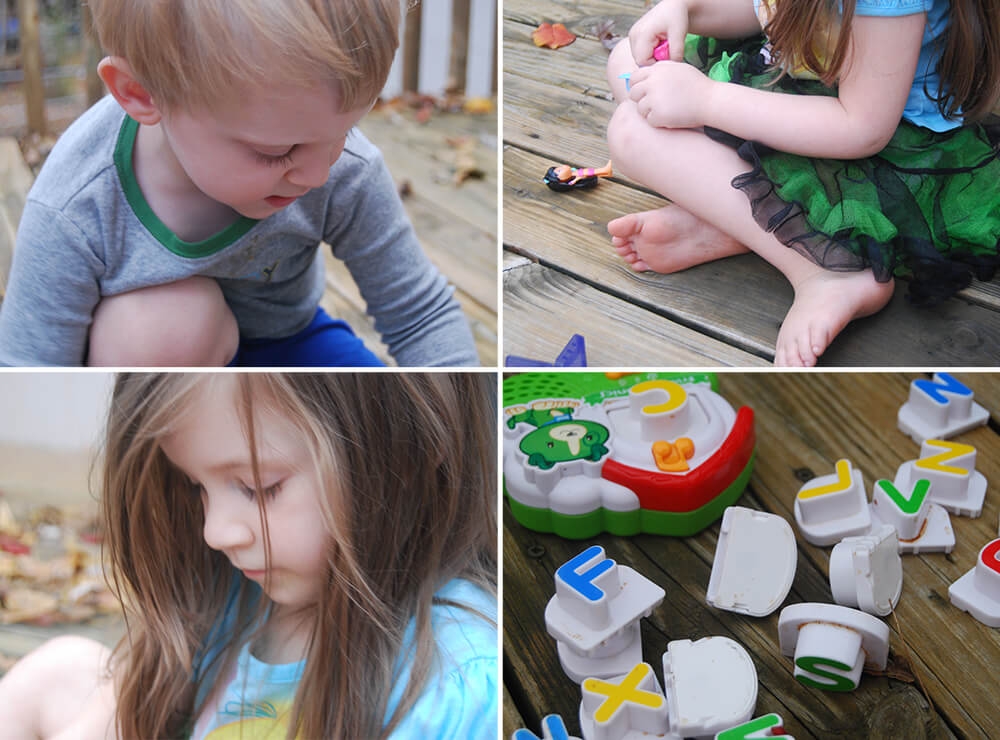 Day 360
We went for a walk tonight and got to watch them put the lights on the Magic Tree! SO MANY LIGHTS. It's awesome. We love the Magic Tree. I forgot my camera, but luckily my phone had enough juice to snap a few pictures. Also, Juniper was SO EXCITED that the moon was finally full. She's been waiting for this all week!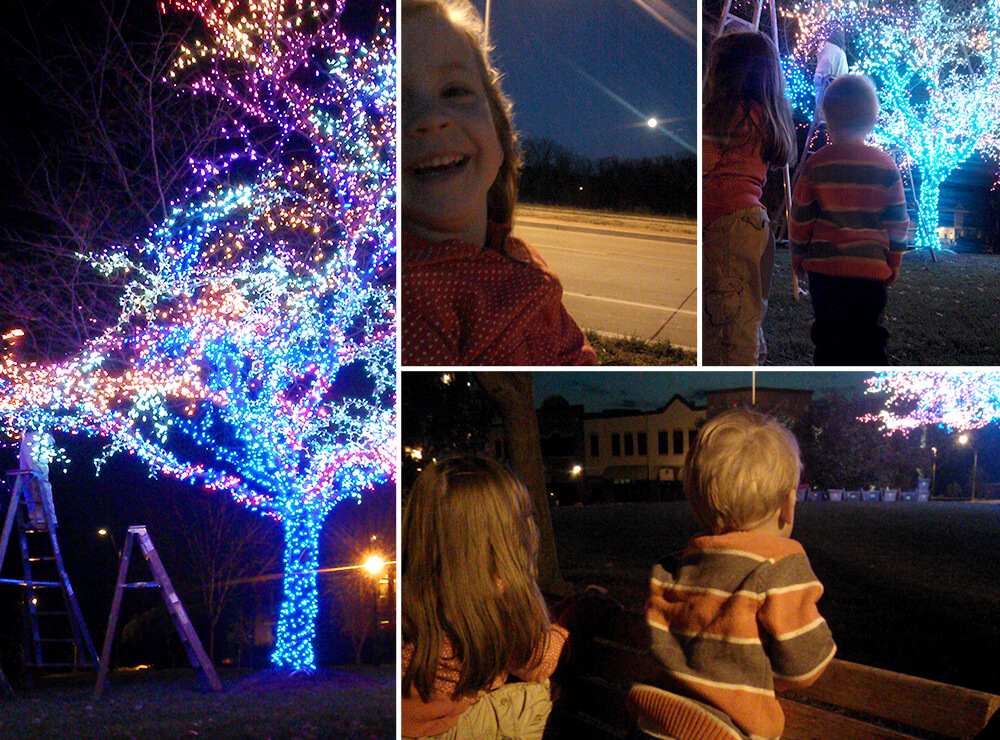 Day 361
Flynn helped Shaun out in the yard today while Juniper and I did some work in the house. Well, he mostly just ran around hitting stuff with sticks while Dad bagged up some leaves.