It's hard to believe it has been a year since we left Florida and moved to Missouri. One year ago today we pulled into Jane's driveway, exhausted from the long drive and excited to start this new chapter of our lives. We really love living in Columbia, our house is amazing and we are close to family. But there are a lot of days that I miss living in Florida. Seriously, someone needs to get married so we can have an excuse to go visit. (Ahem. JASON.)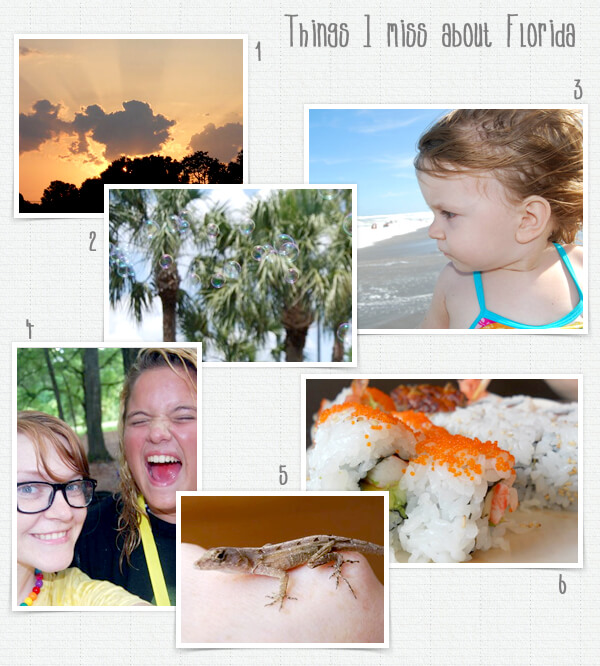 Sunsets – The sunsets here are lovely, but there was something about the sunsets in FL. They were simply breathtaking. I guess there was just MORE sky.
Palm Trees – I always loved the palm trees. After living there for so long, you almost don't even see them anymore, but I miss them now that they aren't around. And I love that the only picture I could was this one of bubbles!
The Beach – Oh the beach!! I loved going to visit the ocean. The waves, the sounds, collecting all sort of treasures. Living in the middle of the country, I definitely miss our random beach adventures. Plus, we got married on Cocoa Beach. Good memories.
Good Friends – This is the thing I miss the most… We had so many great friends in Orlando and I miss them all so much. I'm grateful for Facebook, but it's just not the same. Eventually I know I'll have good friends here, it just takes time.
Lizards EVERYWHERE – They were so much fun! We loved watching them run around outside, and always got a laugh when one would manage to get into our apartment.
Sushi – Ok, I know Missouri has Sushi. But in FL it seemed there were sushi joints all over the place. I've had it a couple of times here, and it's just not the same.
Bonus: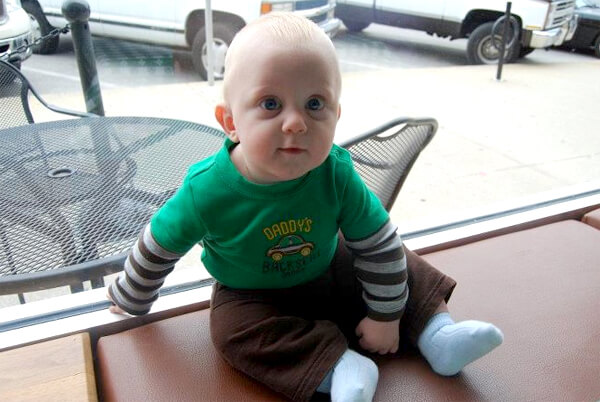 Plus… Look how tiny Flynn was when we first moved here! He was just learning how to sit on his own. I miss little baby Flynn. Toddler Flynn is lots of fun too though, and JUST as adorable.
Now, of course there are a handful of things that I definitely don't miss about living in the sunshine state. Most of which are creepy crawly buggers. (Fire ants, palmetto bugs and roaches? SO glad to be done with those.) Missouri has a whole new list of bugs to despise though. Like Cicadas. Man those things are annoying…