First off, I just want to thank Chelsey for hosting such an awesome contest. I have had this idea in my head for almost a year now and I'm am just giddy with excitement that we made it work. Seriously, I had way too much fun with this! So even if I don't win, I'm happy to join in on the challenge! (I definitely won't complain if I do win though, I promise.)
So here it is folks, our awesome family Christmas photo!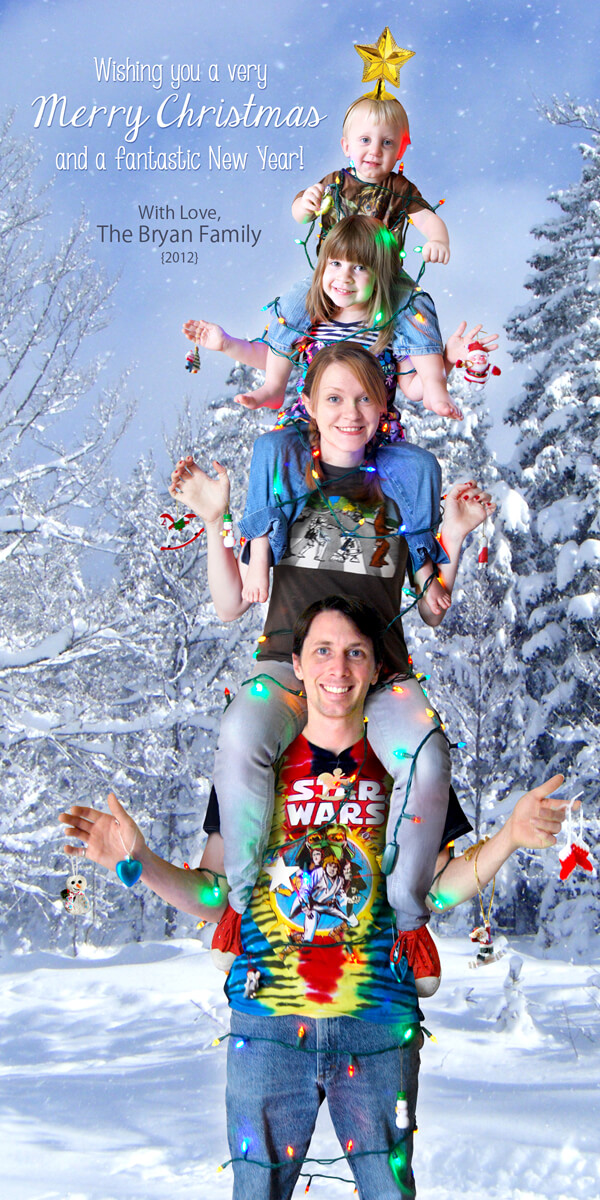 I love it!! Taking the pictures for this project was a ton of fun. I can't stop looking at it, it makes me laugh. I lost track of how many photographs when into this, I think it was around 14. Little bits from here and there. Juniper took 65 photos of me getting up on Shaun's shoulders. Maybe someday I'll make an animated gif haha! I think the most amazing thing was the photo of Flynn on Juniper's shoulders. I thought that was going to be the hardest part, but we got the perfect photo first try! Both kids looking at the camera with relatively happy expressions on their tiny faces? That almost never happens!! I did have to do a lot of reconstructing of Flynn's torso to remove Shaun's hands from his arm pits though. But that was fun! I think I look silly without my glasses on.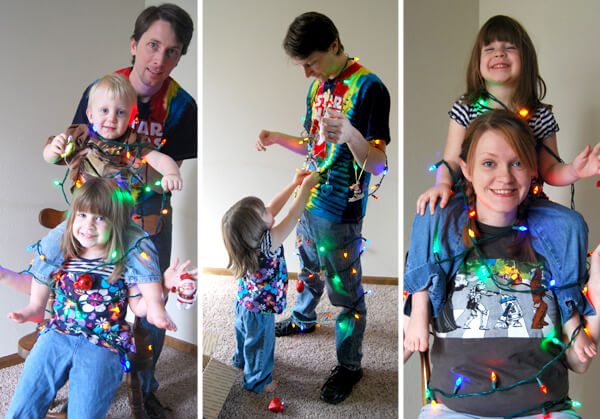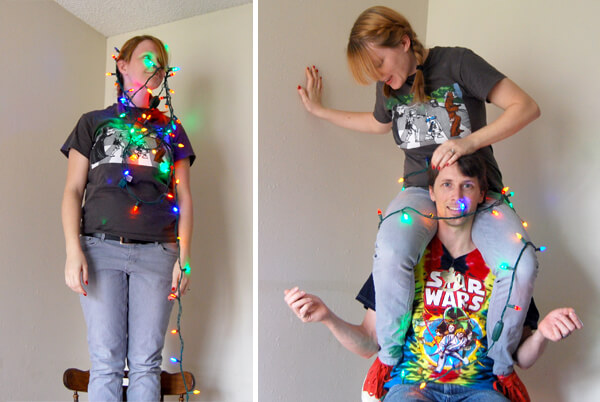 The kids definitely enjoyed getting to play with the Christmas lights. We haven't done any decorating yet, but I hung these lights on some chairs and made a pretty awesome fort for them to play in. I just love this photo of the two of them.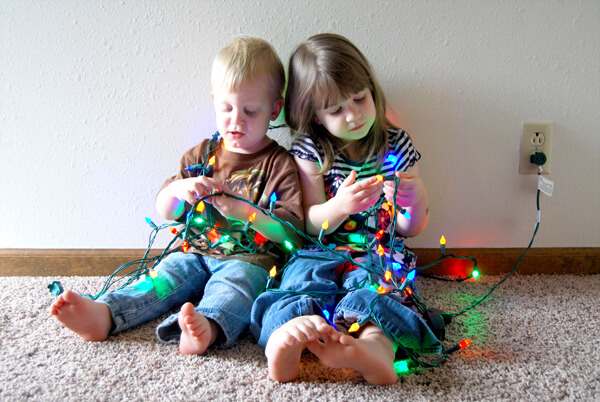 Seeing all of Rachel's beautiful decorating photos finally have me craving a little holiday cheer, so I might pull out our Christmas boxes this week and start prettying up the place. We are debating whether to set up our enormous fake tree, or get a smaller real one this year. Or maybe we'll just set up the top half of our fake tree. Can you even do that??