I figured since I'm all blogging again and whatnot, I should probably share some pictures from Flynn's birthday party! Because it was awesome. Just like last year's party, only with Dr. Who!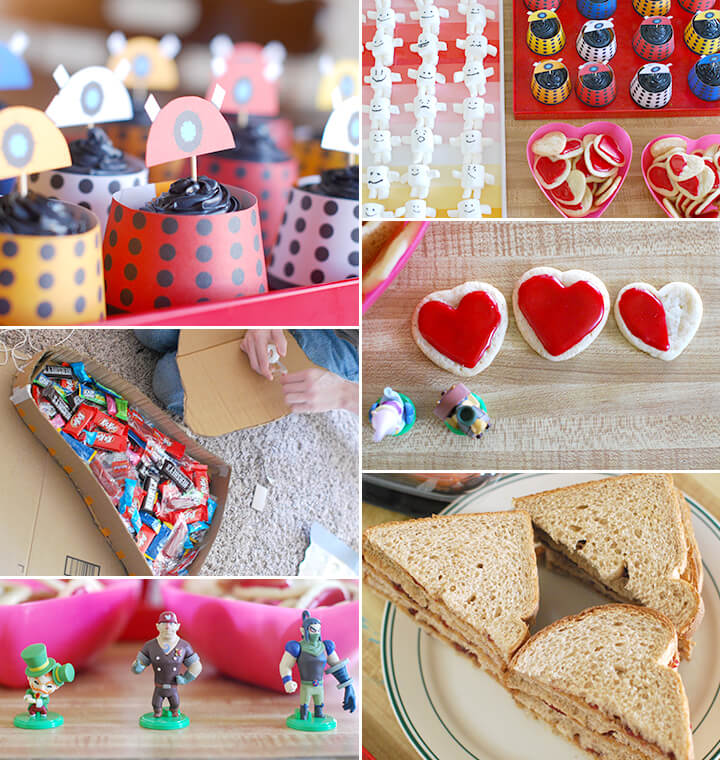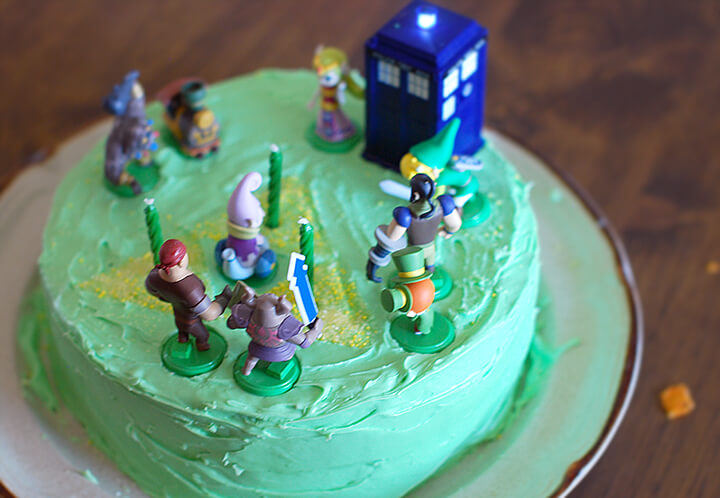 Shaun and I had a lot of fun planning this party. I mean, a "Link and Zelda and Tardis" party? How could we NOT have fun with that?? The food was the most fun. It's not very often you get to make an army of marshmallow Adipose. I found the Dalek cupcake wrappers on DeviantArt a while back and had them saved away for this very sort of occasion. The cake was crazy simple. (I've long given up my aspirations of becoming an amazing cake decorator.) Originally it just had the Link and Zelda figurines and the adorable mini Tardis, but when we weren't looking the kids decided to add the rest of the figurines and I laughed so hard when I noticed!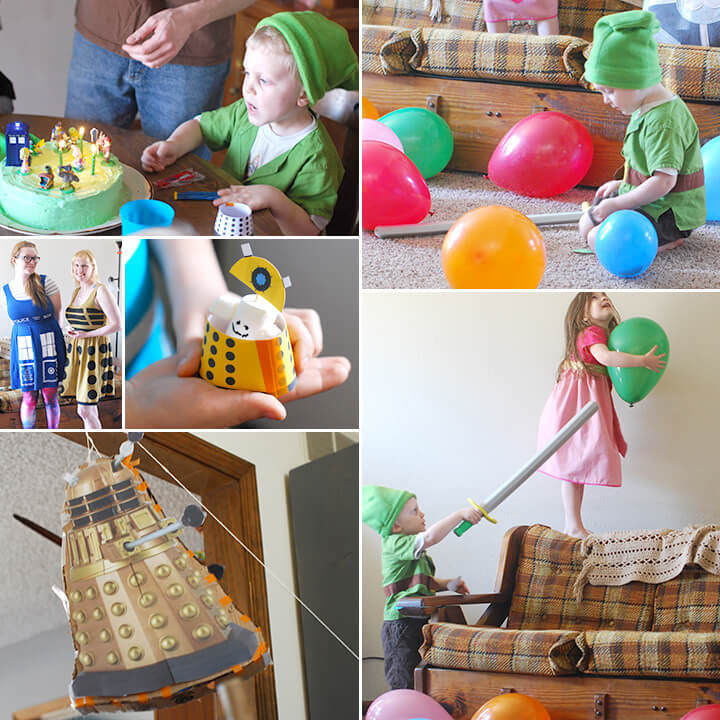 I didn't take very many photos during the party, because it was pure chaos. Imagine a bunch of kids running around popping balloons with cardboard swords so they could collect Rupees to buy bombs with which to defeat an army of invading villains. (Think bad guy bowling.) Absolute. Craziness. And so much fun! The Dalek pinata was a huge hit. Shaun did a great job making that last minute. We also made little Rupee bags for everyone, filled with Mike & Ikes.
Flynn got lots of fun presents. Oma gave him a Tardis cookie jar, and when he opened it up he yelled "My Tardis is bigger than Mommy's!" His favorite gift has definitely been the little plastic sword and shield my friend Holly brought, and the new foam sword I got him. Can never have too many swords!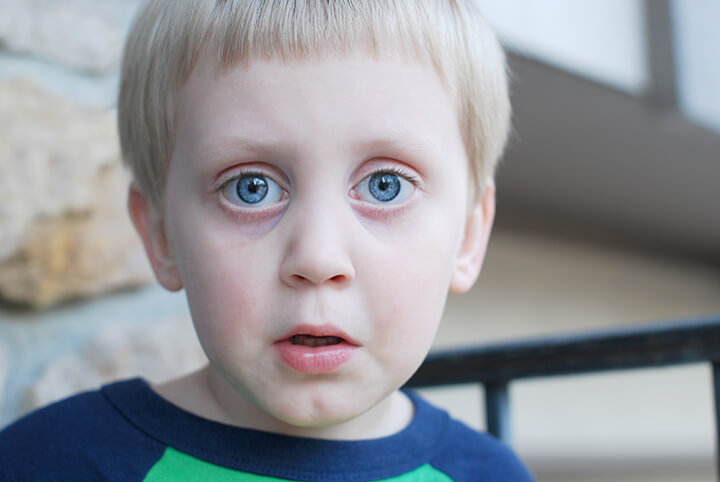 How this boy is three already I will never understand. He is still obsessed with Zelda (obviously), loves the color green, is a crazy mama's boy, actually TALKS now, is finally making progress in the potty training department, and can't possibly take a photo without making a silly face. He's adorable, hilarious, and ALL MINE.