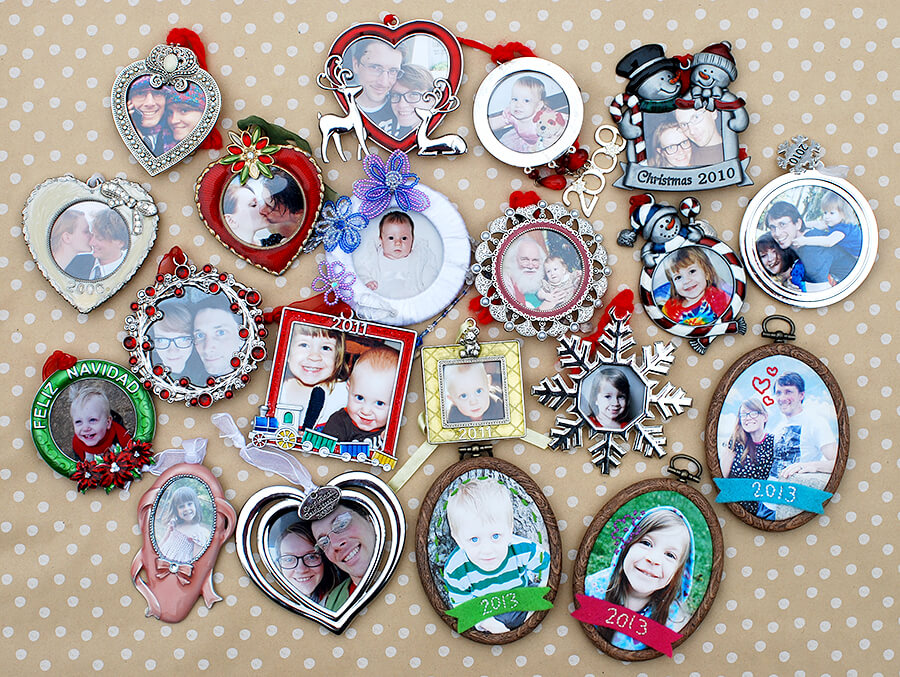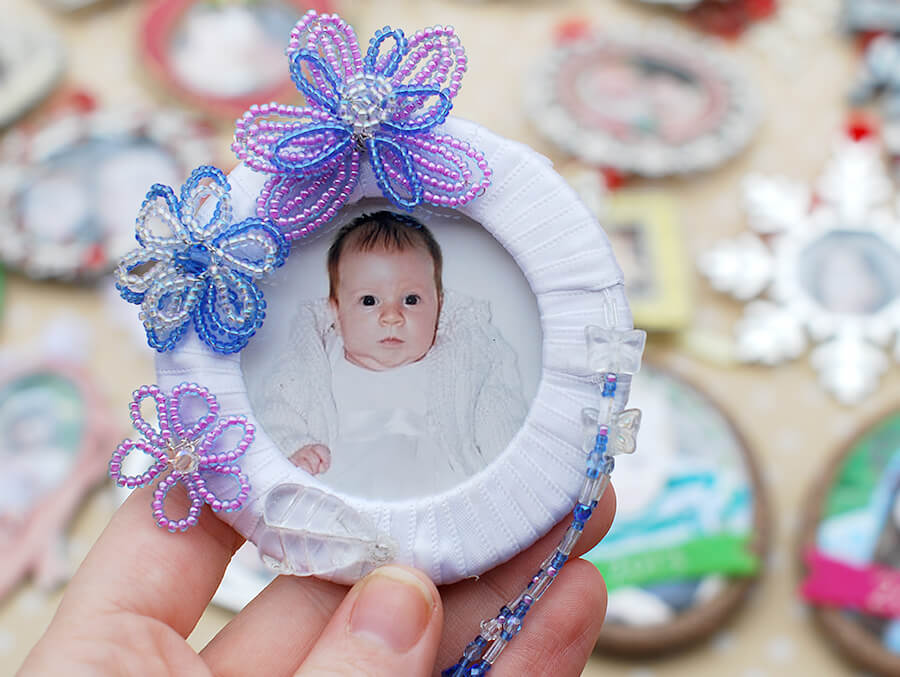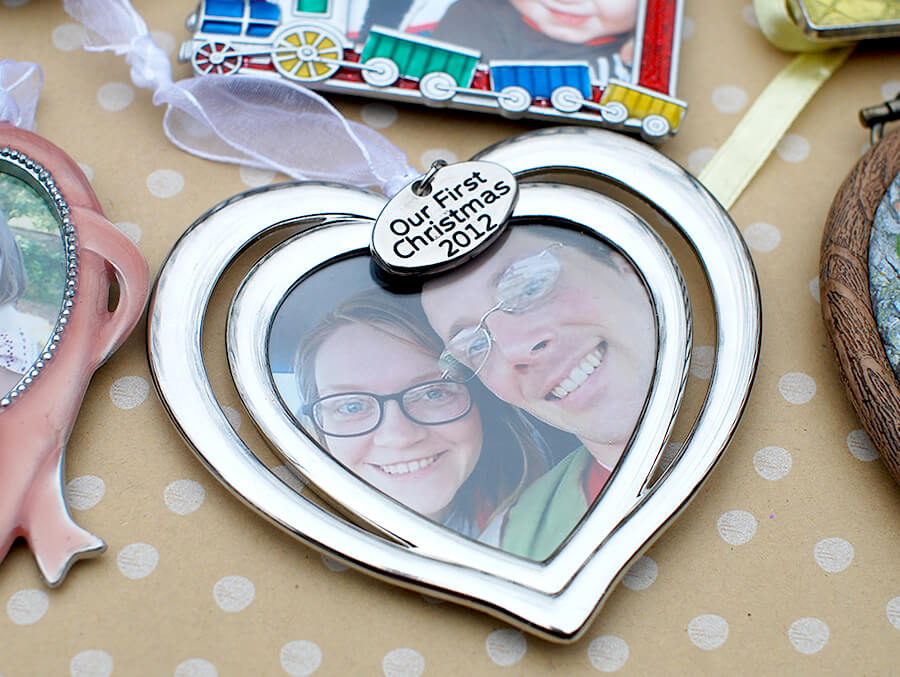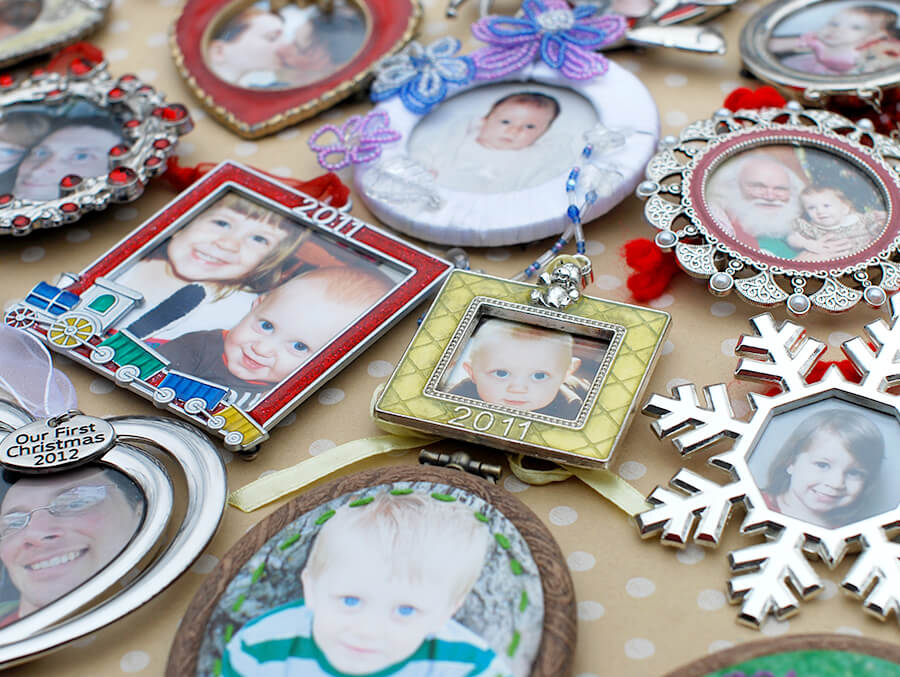 The year we got married, my mother-in-law gave us a lovely heart-shaped ornament with one of our wedding photos in it. We've been adding new ornaments to our collection every year since then, and it has definitely become my favorite Christmas tradition. After 8 years, our tree is starting to fill up nicely. Just thinking about all of the photos that will be on our tree when we're old and gray makes me smile. It will be like one giant scrapbook filled with memories. I've been meaning to document all of our ornaments for a few years now and I finally had some time to take a photo of them this week because I've been stuck at home sick since Tuesday. Not the most fun week ever, that much is true.
If I had to pick a favorite it would the ornament from Juniper's first Christmas. A friend of mine made it as a gift and I just love her bead work. Plus, adorable tiny newborn Juniper! Our ornament from 2012 makes me laugh because it says "Our First Christmas" even though it wasn't even close to being our first Christmas. I just bought it because it was a heart. Looking at these now I think it's funny how little Flynn's face changed from his 2011 to his 2013 ornament. He still has that little baby face with those big dreamy eyes.
I haven't been able to find any ornaments that I like this year. Well, I saw some at Michaels that I "liked" but I didn't love them. I'll either go back for them later this month or make the ornaments for this year. I have a couple of ideas I think would be fun to try. Speaking of ornaments, how cute are these ones by Patience Brewster? My favorite is definitely Persephone Pomegranate. So so cute.