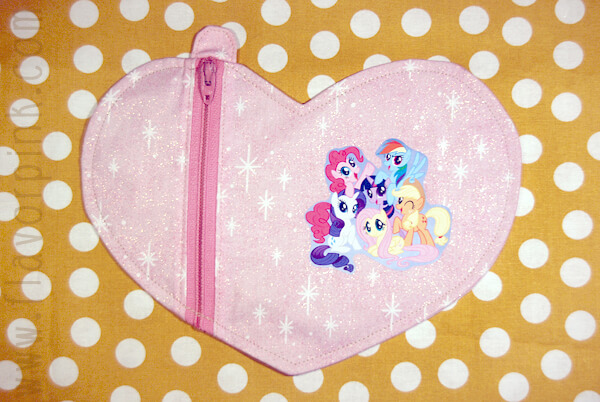 Look! A sewing project from this month that I can actually share! (As in, it's not a Christmas gift for someone in my family, haha) Last week we had the coolest carolers ever. After singing (This song! I laughed SO hard. Loved it. And then this song. They are awesome.) their smallest daughter ran up to me with a handful of tiny sparkly ponies that she was super excited to show me. They were from her birthday cake. She's adorable.
I decided to make her a little bag to hold her ponies in. It was a pretty simple project, I basically used this Heart Shaped Pouch Mini-Tutorial, and tweaked it to my needs. We had some leftover dark t-shirt iron on paper from another project, so I used that for the graphic. I messed up a bit and accidentally sewed the back fabric on wrong side out. But it's still cute so I just left it as is.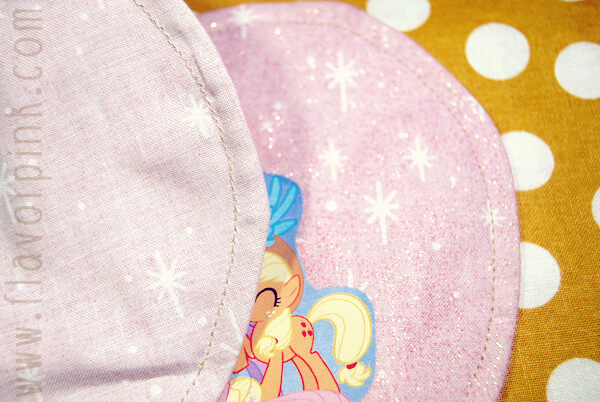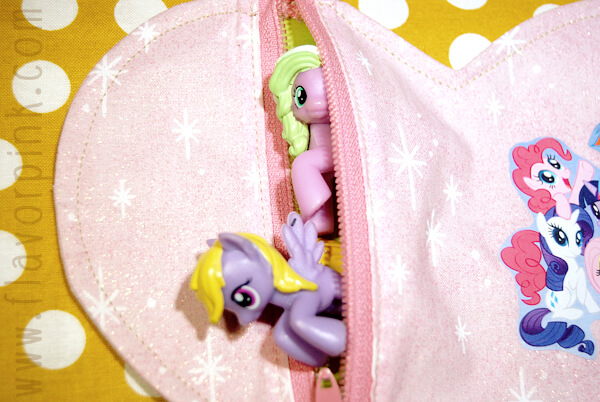 I love how it turned out, as does Juniper. I'm thinking I'll have to make her one for Christmas. She was pretty disappointed when I told her this one wasn't for her.