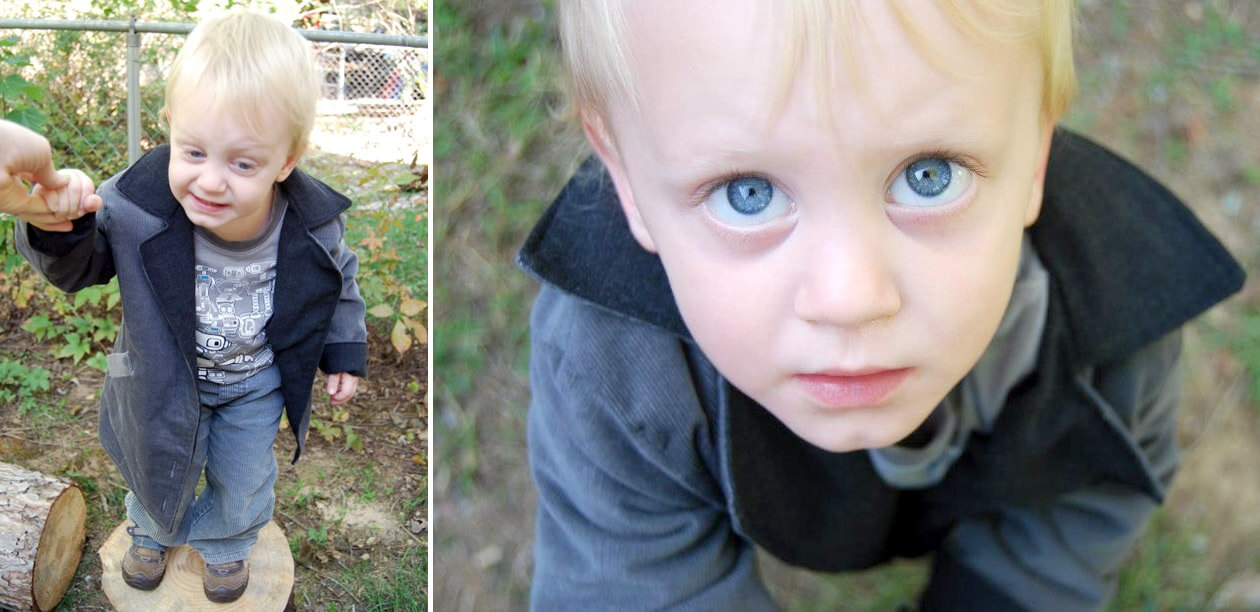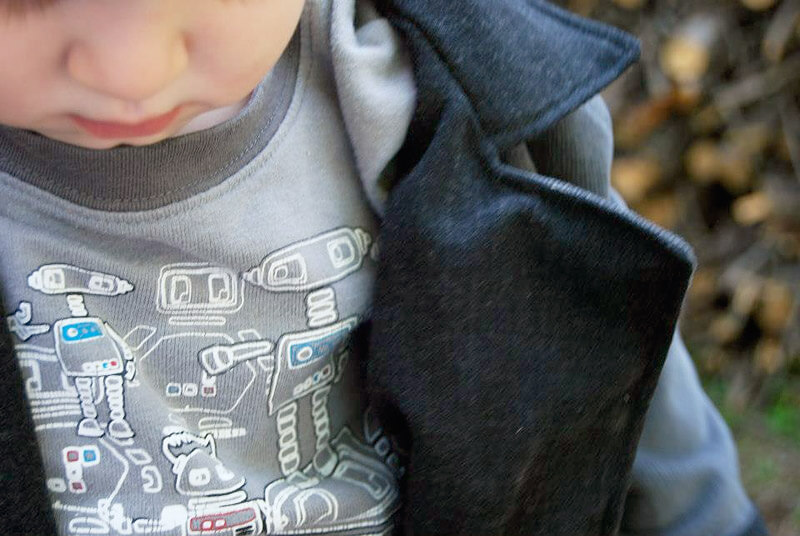 Ok, so I'm totally cheating! I've been sick all week, so I didn't have a chance to finish my sew along for Project Run & Play. Which stinks because it's BOYS week and poor Flynn definitely gets the short end of the handmade stick. I started sewing him a t-shirt (more on that below!) but I just didn't have time to finish it, so I'm sharing this project from a few months ago.
Last October when my brother Allyn got married, I sewed Flynn a little suit to wear to the wedding. I used a pattern from my Sewing For Boys book. (Great book, by the way.) I made him a suit jacket and a pair of pants. My mom bought his cute little dress shirt, vest and tie. The jacket turned out pretty big on him, since the smallest size in the book is 2-3 and he was still wearing 12-18 month clothes. I didn't get any good pictures of him at the wedding because we had literally JUST gotten off the plane and he was just not having it. He spent most of the wedding hiding under my skirt. Or screaming.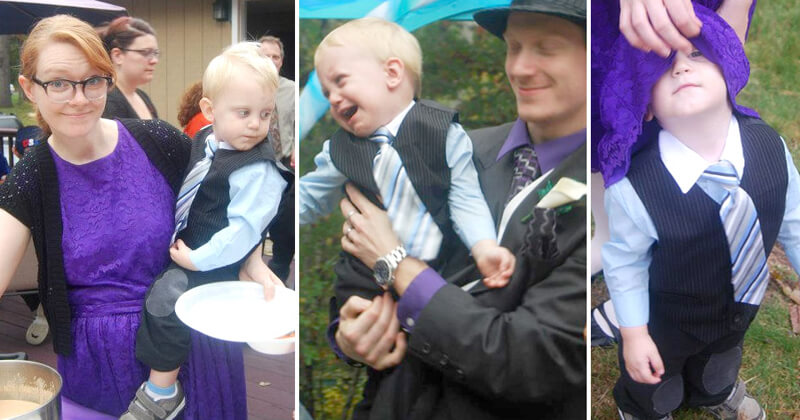 I love the jacket though, and I'm excited that it almost fits him now. You can't really see it, but it has WELT POCKETS! I'm pretty proud of that fact. And it's reversible, which is cool too.
So do you want to see the t-shirt that I started making him?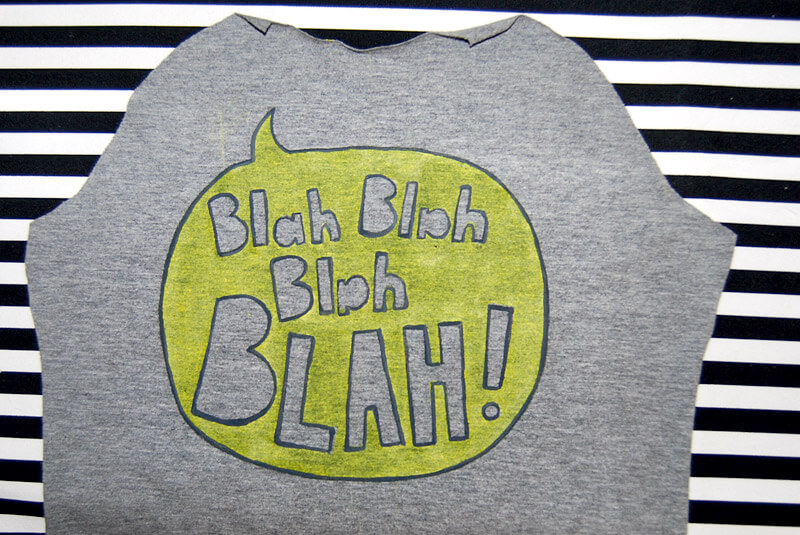 I used freezer paper!!!!! I'm a little too excited about it.. You really have no idea how long I have been looking for freezer paper. I used to look every single time I was in a store and I could never ever find some. I may have squealed a bit loudly when there was actually a roll at Walmart last week. It's WAY bigger than I was expecting it to be and I can't wait to play with it some more!! I'm using yet another pattern from my Sewing For Boys book for this t-shirt. It's a basic raglan tee, and the sleeves are going to be blue.
And the best part?? It glows in the dark!! The yellow paint blended into the gray a little too much, I outlined the edges with a small paintbrush and some dark gray paint. That was annoying, but I think it looks neat. (And yes I do realize that two of the a's are backwards. Not intentionally! I must have been tired! Ha!)
And just so it makes more sense…
Flynn doesn't talk yet. He is super great at communicating, but not so much with words. He says "Uh oh!" and a couple of other little things, but mostly he just says "Blah Blah Blah BLAH!!" and it cracks me up. I planned on taking a video of him singing his Blah Song with his new shirt on, but since the shirt isn't finished I'll just share this random video from my phone!
The best part about Boys Week is all of the great inspiration!! Go check out some of the amazing Sew Along entries, and the main contestant entries are amazing as always.