I am an incredibly huge dork, and I love t-shirts. So when my cousin Melody sent me a link to the site Shirtoid, I knew I was in serious trouble. I WANT EVERY SINGLE SHIRT ON THAT SITE. If I were rich, I would own a ridiculous amount of t-shirts. For real. I've decided I also super love shirts that combine two or more different things, like the "It's not easy being geek" shirt. (#16) LOVE that one.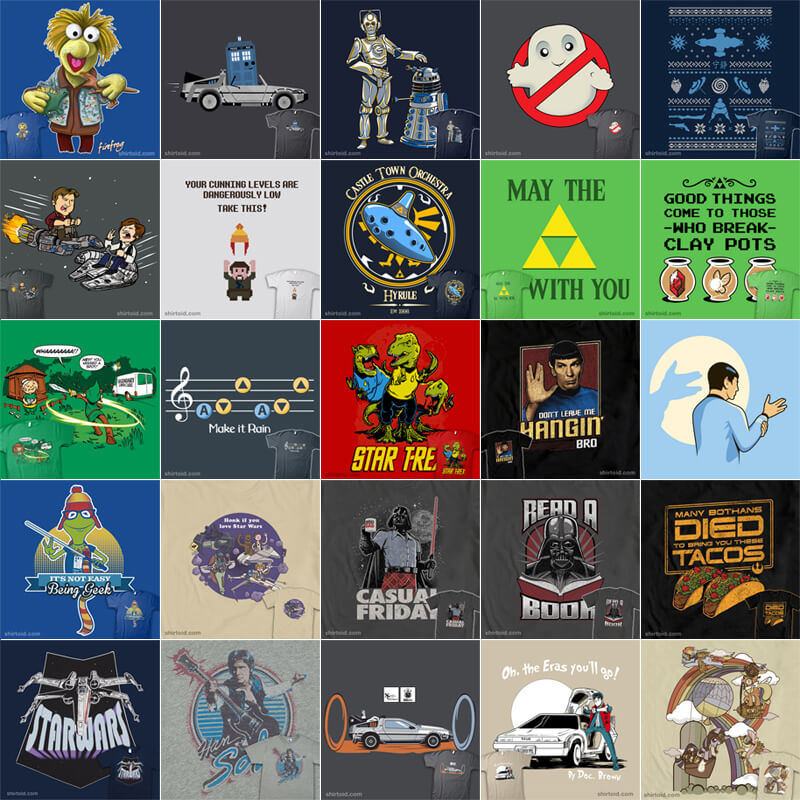 1 | 2 | 3 | 4 | 5 | 6 | 7 | 8 | 9 | 10 | 11 | 12 | 13 | 14 | 15 | 16 | 17 | 18 | 19 | 20 | 21 | 22 | 23 | 24 | 25
This post might seem completely random. And trust me, it is. But now I have a nice graphical representation of a fraction of the shirts I would like to buy from that site. So next time I have an extra 20 or so bucks, I'll know exactly what to buy! (Now, which one to buy first might take a bit more debate…)
And completely unrelated…
I had the most awesome dream last night. It was like living in my very own Dr. Who episode. I didn't want to wake up this morning. After that dream, my work day seems SO BORING. Oh well. This morning Shaun tried to make me feel better by telling me, "But you can travel through time. You're doing it right now!!"
So not as cool!