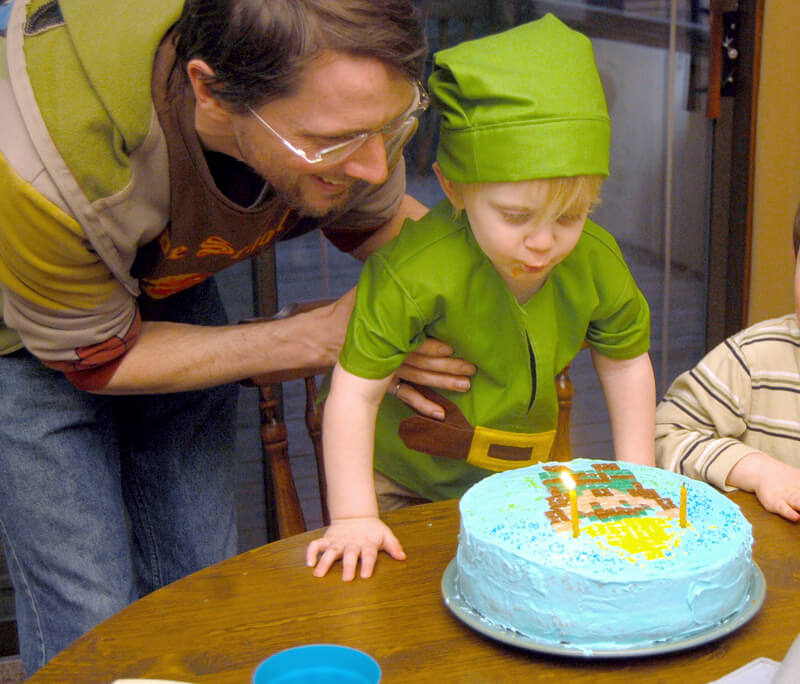 Yesterday I shared a few photos from Flynn's Zelda themed birthday party. I thought his cake deserved it's own post, just because I spent so much time on it! I saw this awesome cake on Pinterest, but the link didn't go anywhere… So I really have no idea who made this cake originally. It's so irritating when that happens. Anyhow, I knew that was the absolute perfect cake and it seemed easy enough. I didn't want to deal with fondant, so I just used candy!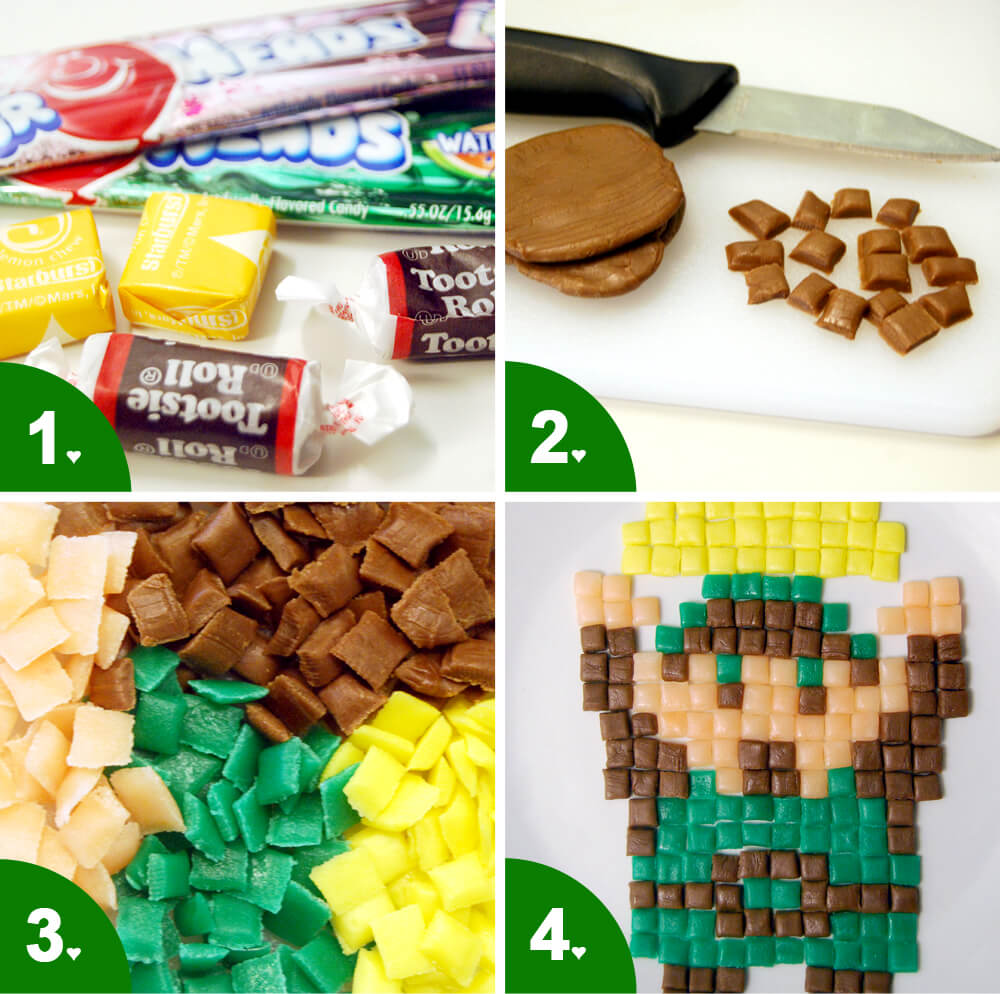 Find some soft, moldable candies in the colors you need. I used Tootsie Rolls, Starburst, and Air Heads. (That peach color was the hardest to find. Pink Lemonade Air Heads!)
Zap the candies for a few seconds in the microwave so they are easier to work with, and then squish them flat. Use a sharp knife to cut them into tiny squares of relatively equal size.
Keep cutting and cutting and cutting until you have the right number of each color.
I arranged the pieces on a plate first, using my fingers to squish the edges into more consistent shapes. Then I transferred the pieces to the cake, one piece at a time…
It's really not a hard technique, but ended up being way more time consuming that I anticipated. There are a ton of possibilities though. Just think of all those awesome cross-stitch patterns I blogged earlier this month. Any of those would make an awesome cake!
While I was working on this, I got to thinking about all of the things I do and why I do them. I think a lot of the time I am so easily frustrated when my attempts don't turn out perfect. Especially with creative things! Well, I've decided there are a few things that I am NOT, and professional cake decorator is one of them. And that is fine!! It seems silly, but it's nice to take a step back and remember that perfect frosting doesn't matter. Flynn loved his cake, and had a blast at his little birthday party.