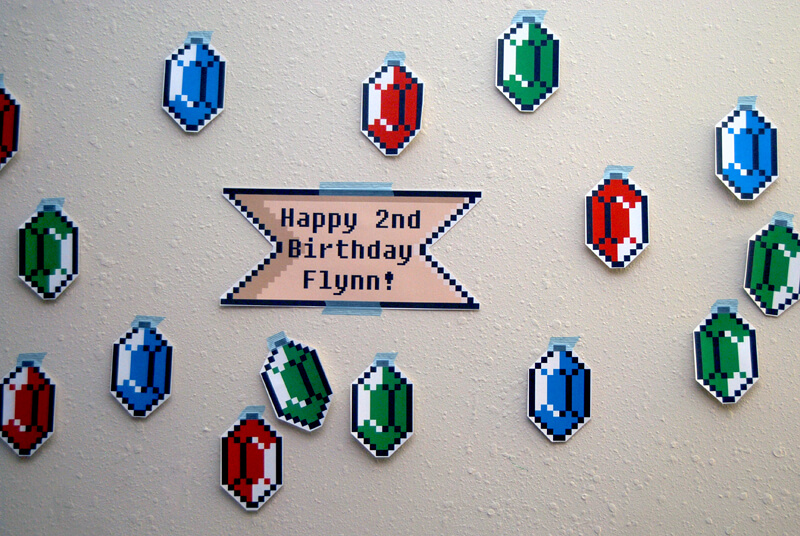 Flynn's birthday party was last Friday night, and it was such a great time! It was a small party with some family and friends, and lots of yummy food of course. Flynn spent almost the entire evening (and the whole rest of the weekend) sword fighting balloons with his new Master Sword! And oh my goodness, he was SO CUTE in his Link costume. I'm so glad I made it for him.
When I first gave him that costume, he wanted nothing to do with it. In fact, he threw a screaming fit when I first put that shirt on him and wouldn't touch the sword for an hour. (I can't blame him, he had just been woken up from a nap.) Once he decided he did like it after all, he wouldn't take it off!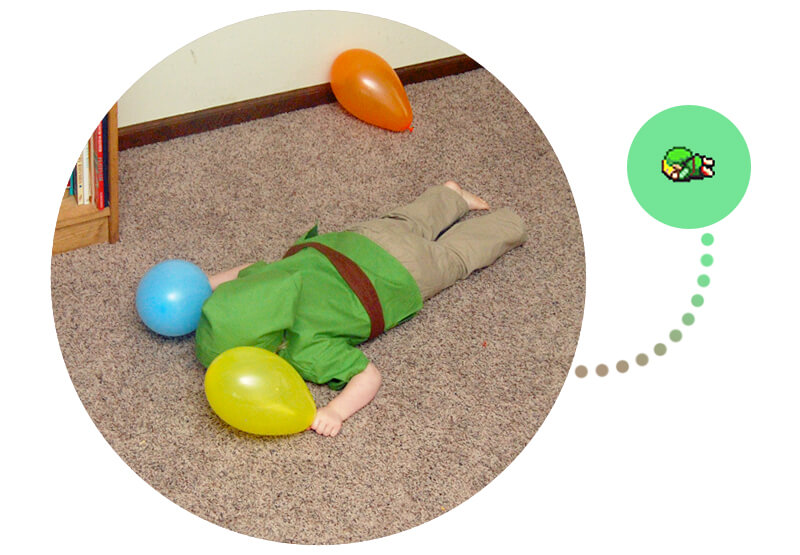 Throughout the evening Flynn kept randomly laying down on his face for a minute before jumping back up to continue chasing balloons around the living room. It took us a while to realize that he was mimicking a scene in Zelda: Four Swords Adventures. When you run out of hearts, Links goes unconscious and a 'force fairy' come out of his sword and brings him back to life. Once we figured it out, I couldn't help but giggle every time he did it. He looks just like Link!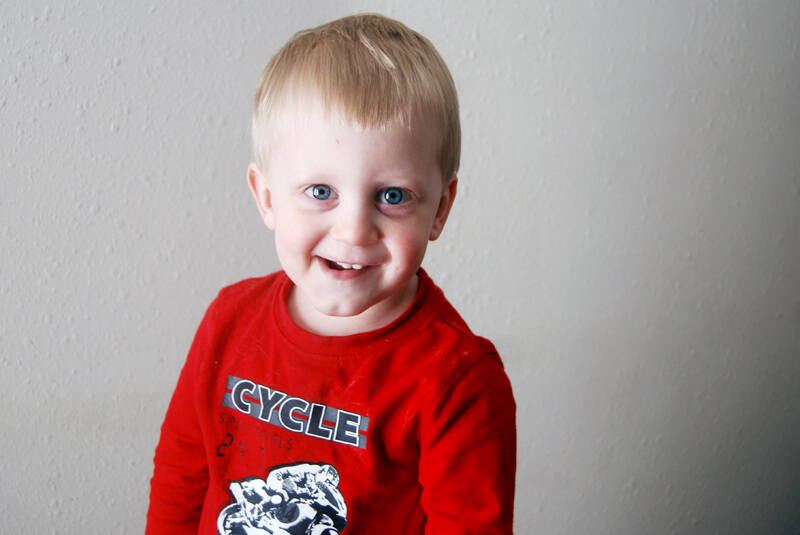 This little two year old is such a sweet heart. He has got my heart wrapped around his little finger. Even though he's not talking yet, he is really good at communicating and I already love having "conversations" with him. Right now he's really into Zelda (obviously), trains, painting, pillow fights, hide and seek, and irritating his big sister. He loves being outside, especially when there are mud puddles to be jumped in. He's definitely very much a boy. I cut his hair yesterday and he looks so different, so much older. But he's still my snuggle buddy and I just love him SO STINKING MUCH.
Happy Birthday Mr. Flynn!!!! ♥

Unrelated: Today I'm sharing a guest post over at Welcome to the Mouse House. I had fun putting the post together, you should go check it out.
Also, there are only four days left to enter my giveaway! Just leave a comment on this post, and you could win a cute foxy zipper pouch, a mini painting, and an assortment of other awesome handmade goodies.
I'll be sharing more details about Flynn's birthday cake tomorrow with a mini tutorial of sorts.