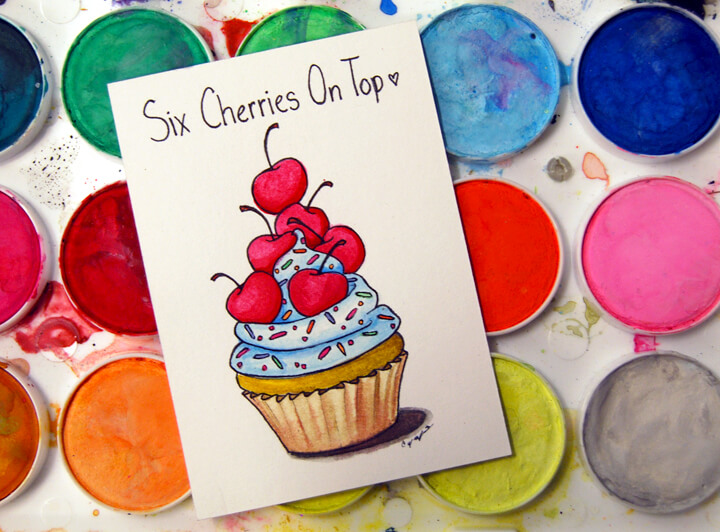 Joni from Six Cherries On Top won my giveaway last month and I thought it would be super cute to paint her a tiny cupcake with, you guessed it, six cherries on top. Aint it cute?! I'm keeping the rest of the handmade goodies a secret for now, because surprises are fun.
I feel like it's taking me forever to send Joni her prizes, and this is why: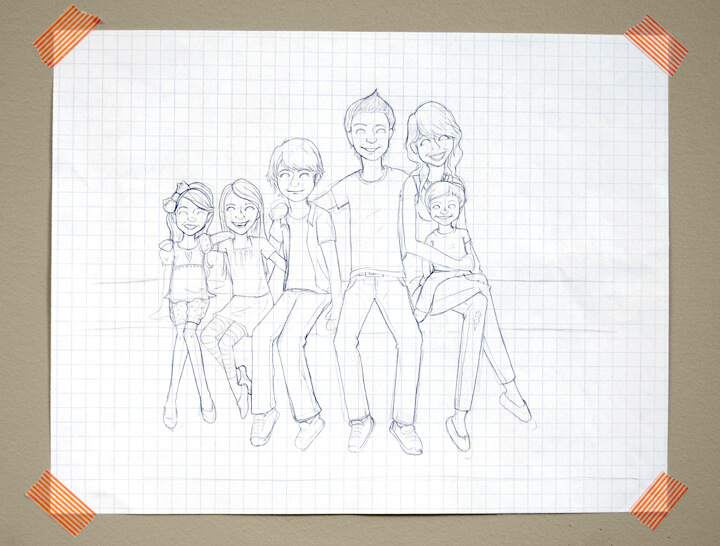 She decided she wanted me to do a big painting for her of all six of her cute kids! It's been a fun painting to work on because it's the first time I've done anything with this many people and it's also the biggest painting I've done. (8×10) The initial sketch is ALMOST done, I just need to clean it up a little bit more. Tonight I'm going to start inking it so I can get it painted this week.