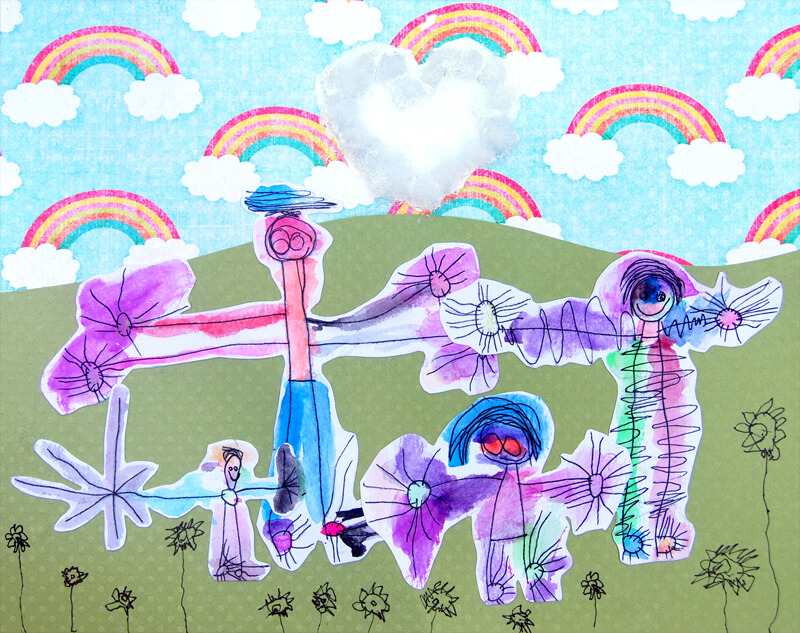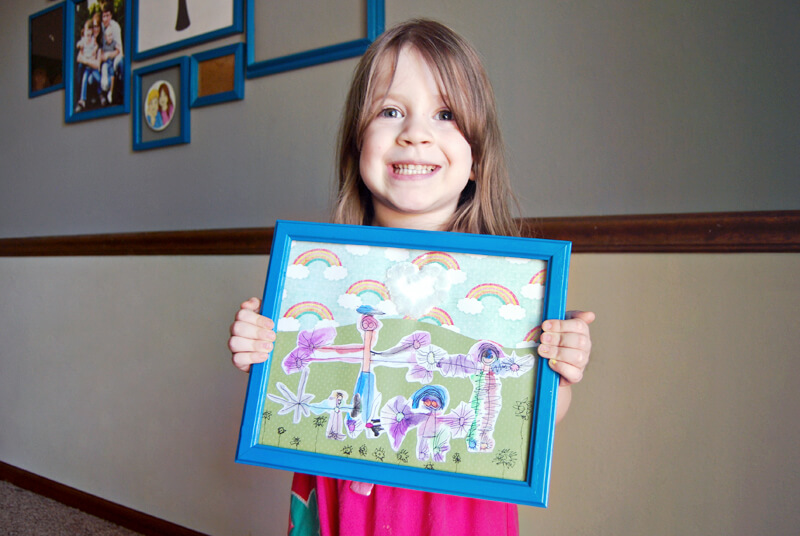 I finally remembered to take pictures of Juniper's big project! I love love love this painting. I love everything about it. The bright colors and textures are fantastic, and her silly drawings make me happy. When we were almost finished, she gave it a good hard look and declared that it needed flowers. I LOVE them. (Duh.) Flowers are her new favorite thing to draw.
She will often draw pictures of us each separately, but she's got the attention span of a four year old (obviously, haha) so it's tricky to get a drawing of everyone together. This technique worked perfectly. She drew and painted us each separately, over a few nights. Then I cut them out so we could glue them to fancy paper. She really wanted to make a cotton ball cloud like we did on one of her drawings from last year. I didn't feel much like it but I'm glad I let her because it's just so cute.
It looks great hanging on the gallery wall, and she loves having it up there. Just look how proud she. Adorable. I sure do love painting with this girl.