Ever since George sent me the photo of our finished drawing, I have been eagerly awaiting its arrival in the mail. I know my own drawings and paintings look so much better in person so I couldn't wait to see his drawing. Well, last night I was making dinner when I noticed a package from George sitting on the counter and I eagerly opened it up. As soon as I peaked inside, my heart sank. This is what I pulled out.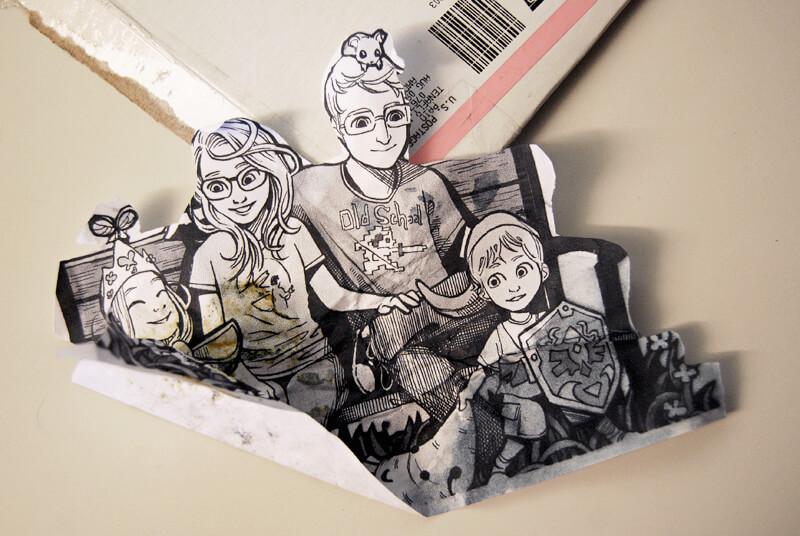 I was so disappointed! I couldn't believe it had gotten wet and bent up in the mail. And I was expecting the paper to be a bit heavier, this paper seemed really cheap. And then the cutting out seemed a bit messier than I thought it would be… And THEN after about 30 seconds of distress, I thought 'Wait a second… this has got Shaun written all over it."
He was in the other room taking a nap, and I slammed the door open, held up the disfigured drawing and said "Is this your idea of a joke?!" Of course, we both died laughing at that point. I've got to hand it to him, it was pretty hilarious! He got me good. I'm going to save his lovely photocopy forever as well.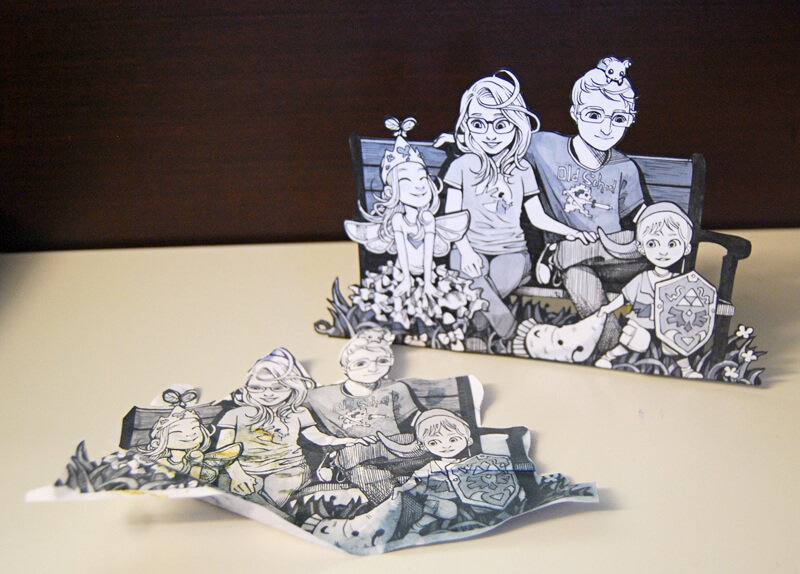 The ACTUAL drawing is fantastic! It's awesome! I love it! I especially love how you can see all of his pen stroke and the pencil sketch lines in the paper. That boy sure has some talent. I am actually having him do another drawing for me that I am SUPER excited about. It's a gift for a childhood friend whose birthday is coming up. I can't wait to see what he does with my scatterbrained specifications.
I highly recommend working with George. He's really nice, his work is amazing, and his prices are very reasonable. Just don't let my husband open the package before you get home from work.