Day 327
After dinner we sat on the deck swing for a while and enjoyed the beautiful weather. We talked a lot about how it will be autumn soon. Juniper is REALLY excited about jumping in leaf piles, she talks about it every day! Also, Halloween is an exciting topic.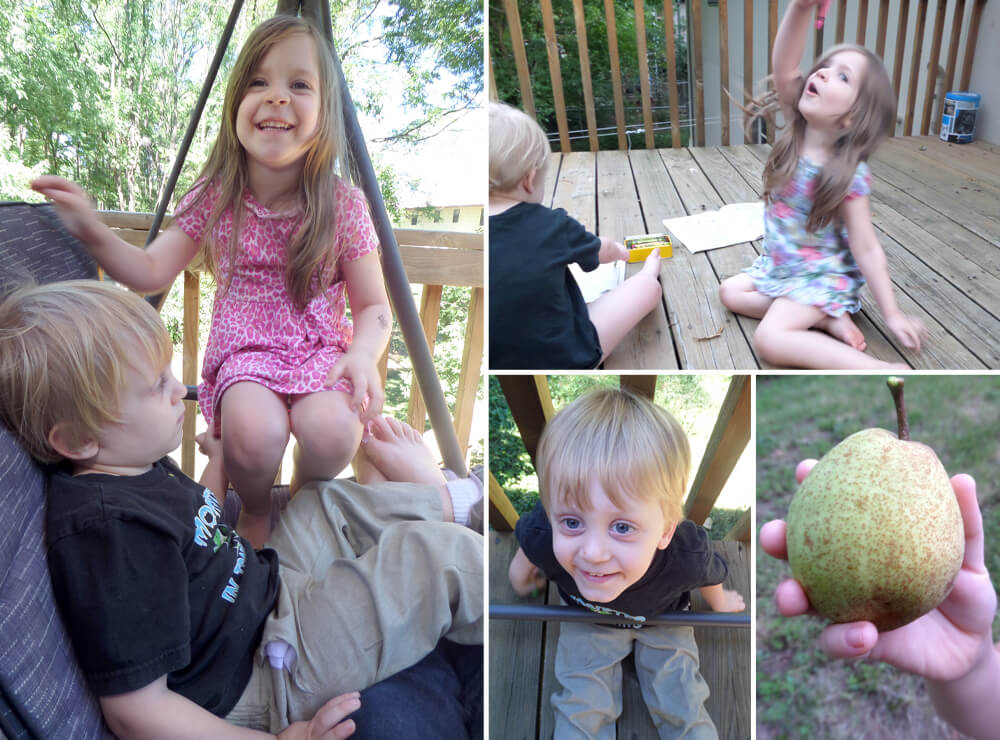 Day 328
I came home from work today to the best anniversary gift. (My husband knows me well.) I really wish I had captured the look on Flynn's face when he realized this was a book all about Zelda. His obsession is seriously entertaining. The two of us sat in the grass and flipped through the book together for a while before heading in to make dinner.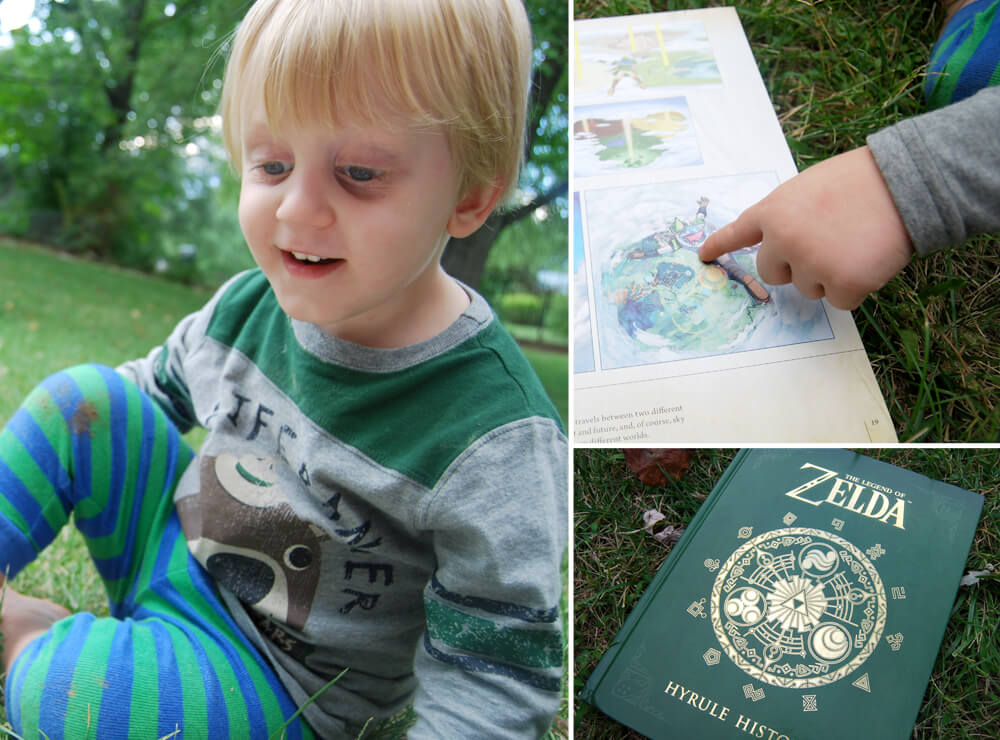 Day 329
Corn Maze!!! One of my favorite things to do this time of year! We went with cousins, and while the kids had a blast running through the endless corn paths, the maze totally kicked out butts. Two hours of walking and we only found half of the markers! Next year I AM GOING TO DEFEAT YOU CORN MAZE!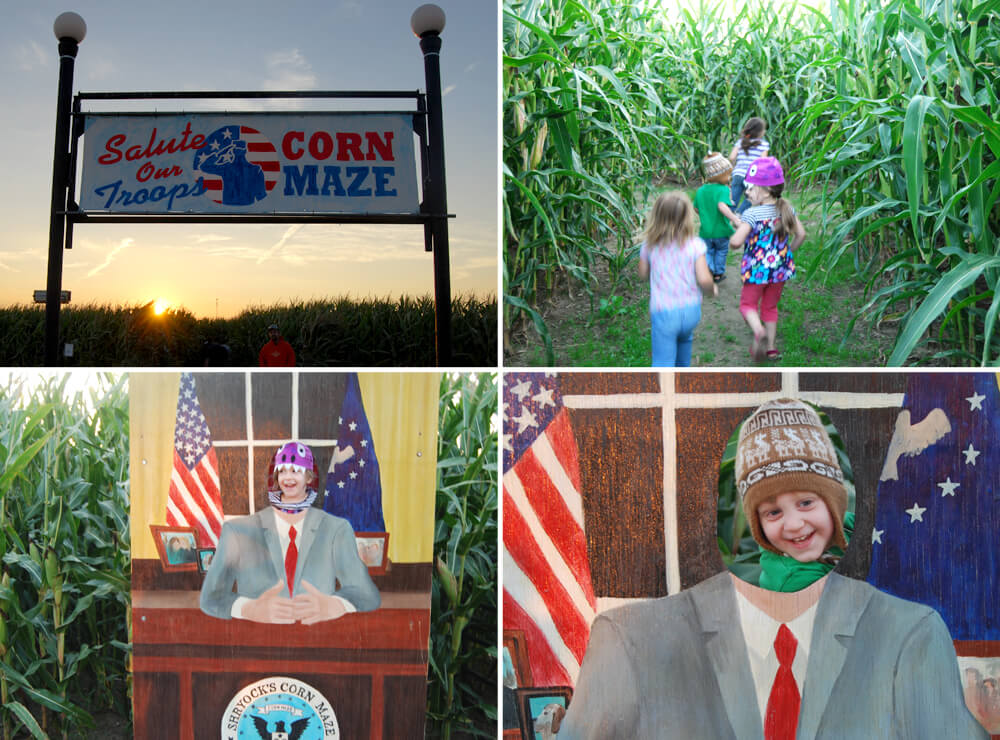 Day 330
Today we went to a birthday party at the park and it RAINED. The kids loved it. Playing at the park in the rain is pretty much the best thing ever.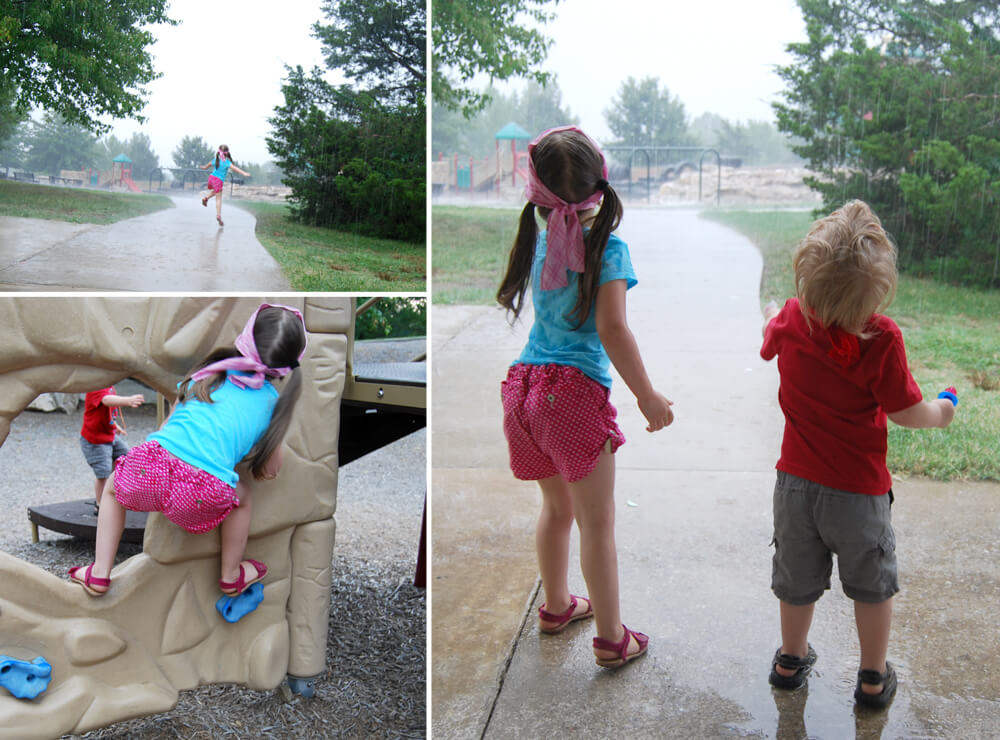 Day 331
Someone needed a hair cut! This is maybe the third time I've cut his hair and it always amazes me how much different he looks after. He looks so much older! Boy hair is hard to cut, especially when the boy won't sit still for 30 seconds. I like his new do, but I love his long wispy hair too. He's the cutest little dude.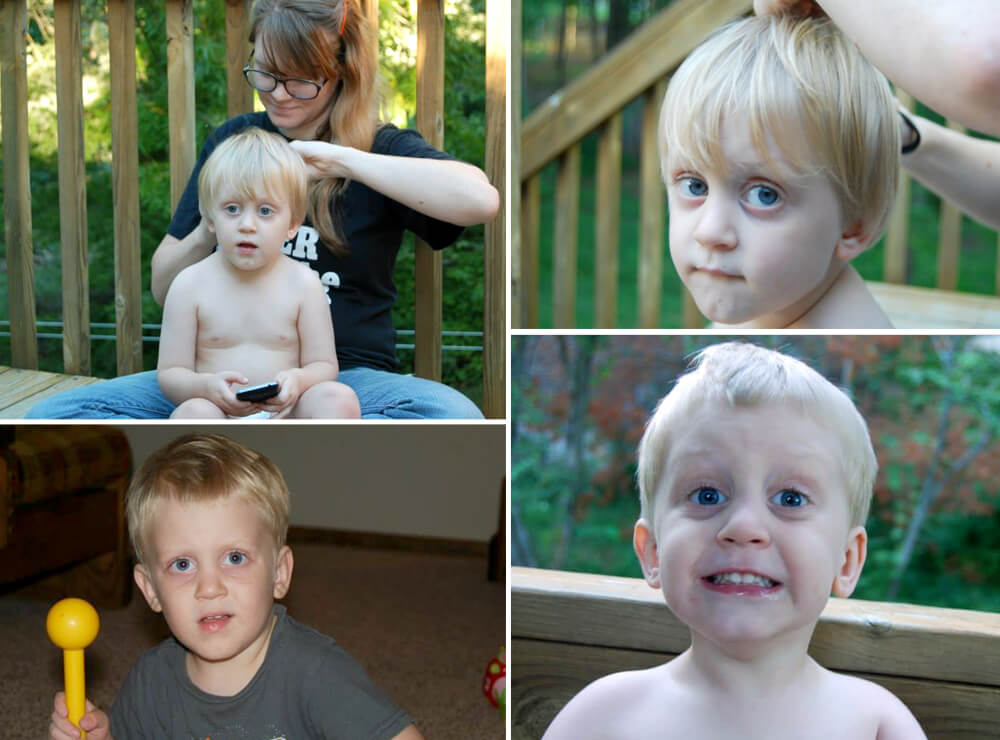 Day 332
Today we went exploring in the back yard. I let Juniper take photos of the things she found, which mostly ended up being sticks and leaves. Flynn was a bit obsessed with those seeds from our big tree. There has been an owl driving me crazy at night lately, so I was hoping to find some owl pellets for the kids to dissect but no luck. Maybe I'll just order some online, Juniper would love those.