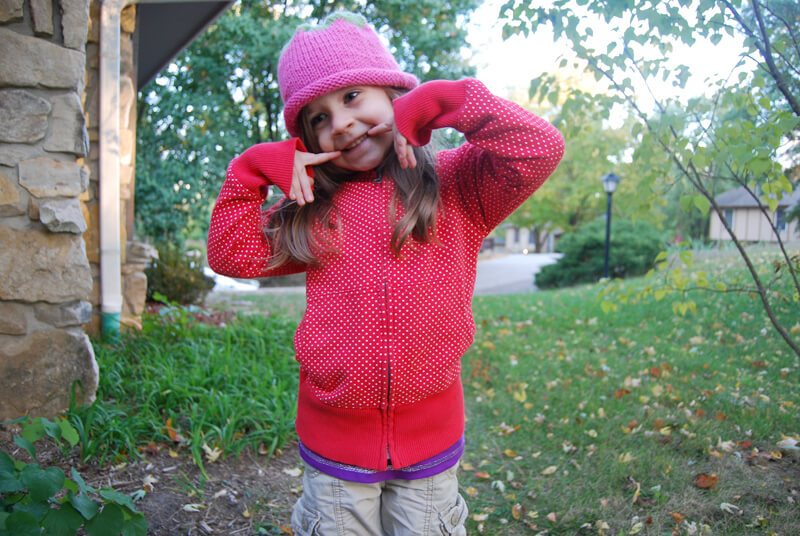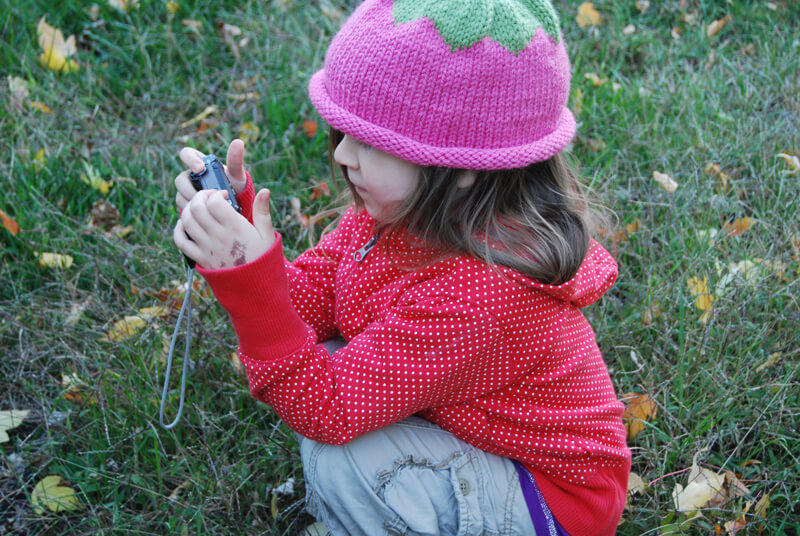 This week has been awesome for me. I don't get to spend as much time with my sewing machine as I would like, life is just so exhausting and by the time the kids are in bed I just want to pass out on the couch! But this week, I've really enjoyed spending almost every night in the art room creating something. And now I'm feeling all super inspired and have a bunch of projects in the works that I am excited about.
This little hoodie came together very quickly. Just like Flynn's jacket, it was made from an old shirt of mine that I hardly ever wore. I really wanted to like this one, the colors and polka dots are so cute. But it just didn't fit me right. It shrunk to Juniper size really easily and I like how it turned out. Juniper got her sweet strawberry hat from my craft exchange partner a few months ago. It's cute!!
Tonight it the Halloween party at our church and I am so excited to be the dorkiest family there! We'll be decorating our trunk with a Zelda theme for Trunk-or-Treat, to match our costumes. Last night I made Shaun an awesome Ganondorf hat!! It turned out perfectly and I totally squealed and did a little dance as it started coming together. And I finished my own costume the other night, which is a surprise and I can't wait to show everyone!