Day 344
Today we took a million goofy pictures for animated gifs, and collected a million leaves for art projects. (Someone keeps insisting she needs a new owl since Flynn ruined her first one.)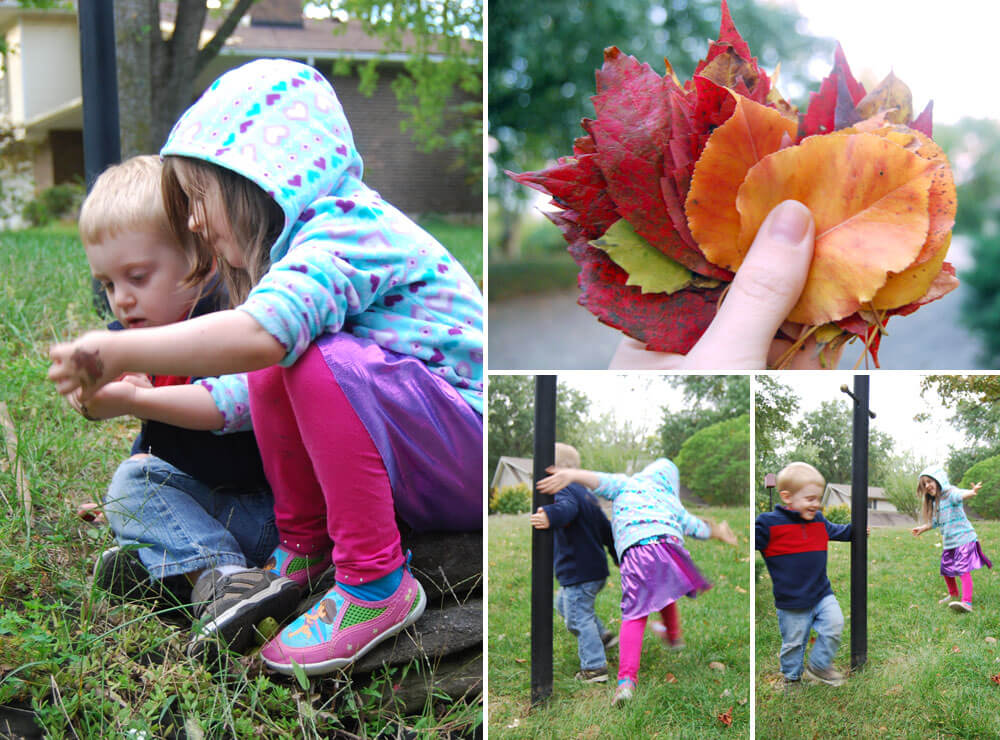 Day 345
Today was a running-jumping-crazy-giant-ball-of-dirt kind of day. Almost every picture I took was a big blur where the kids might have been. I wish I had half the energy they do!!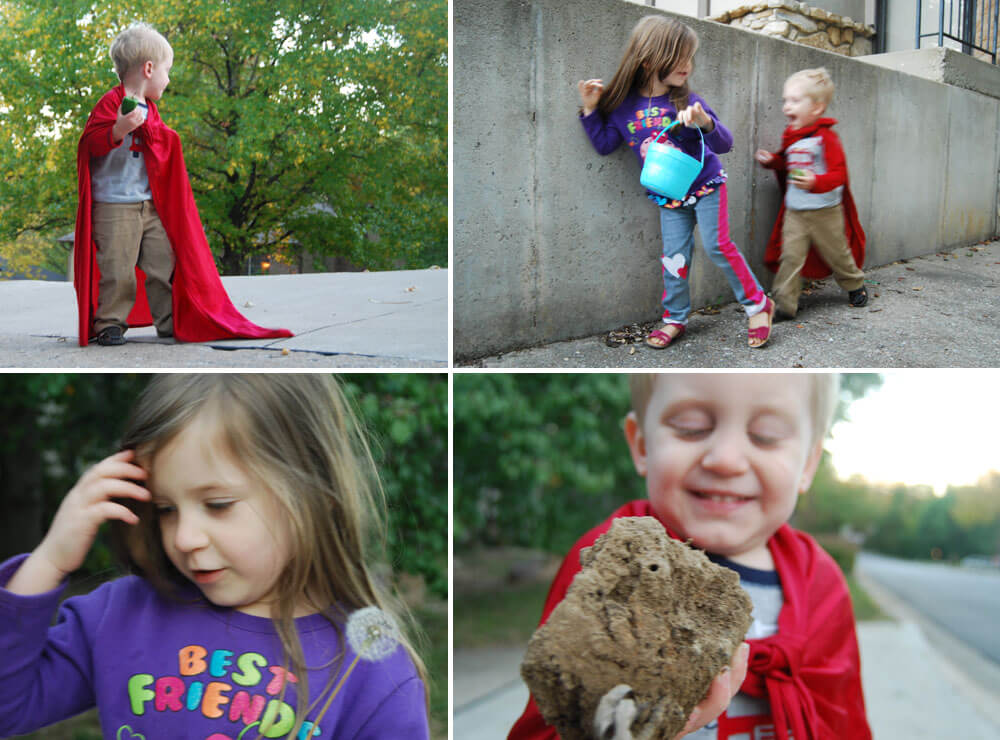 Day 346
I gave Juniper my little camera so we could go exploring today. I always find it interesting what she decides to take pictures of. She has claimed the little corner of our front yard "her spot". (It's the pieces of dividing wood at the edge of this flower garden, by that green utility box.)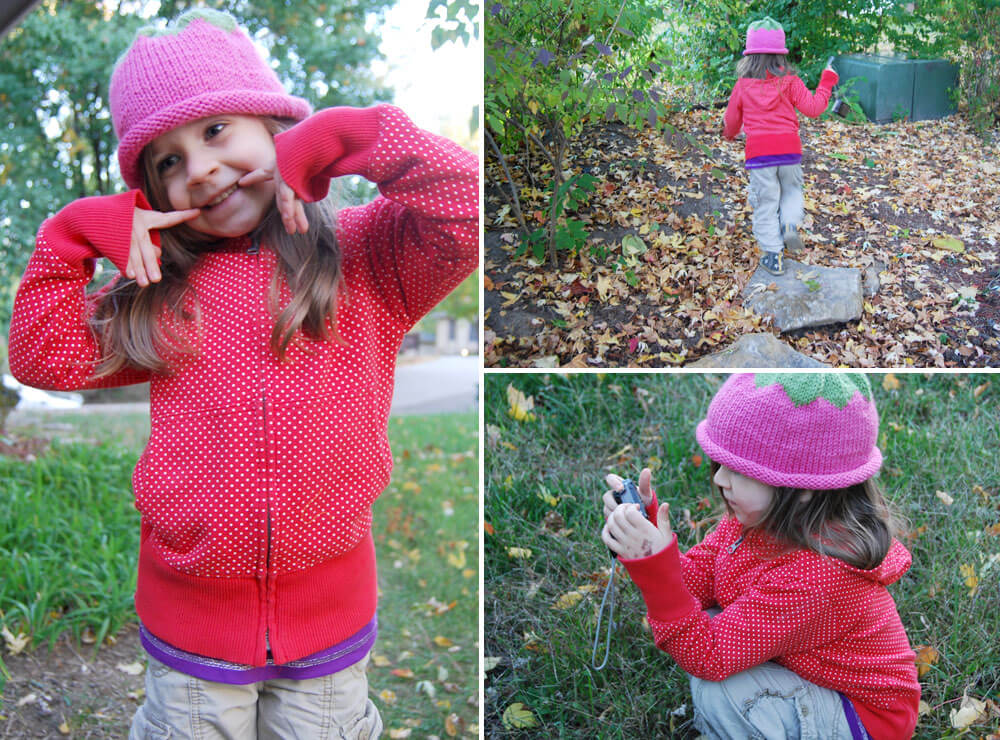 Day 347
Every year our neighbors have a small neighborhood party in their back yard. The chili this year was SO good. I had forgotten how much I love chili. The kids had a blast running around the yard with all the neighborhood boys. (Shaun jokes that when they get older, Juniper is going to have her pick of the litter!) Flynn was being a goof on the way home and kept popping out the back of our stroller to say "Hi Mommy!!!!!"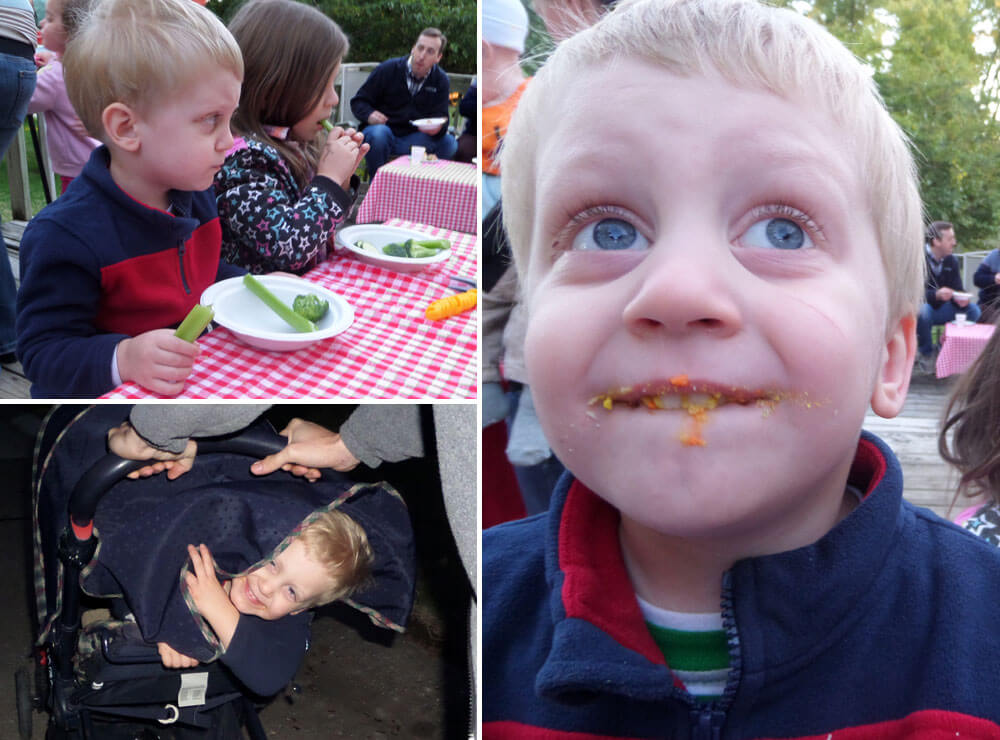 Day 348
Trunk or Treat! There was a LOT of last minute crafty stress involved in this event, but it all came together and I'm happy to say we were the dorkiest family there! Flynn and Juniper make the cutest Link and Zelda, and Shaun's Ganondorf costume came out FANTASTIC. (I'll share better pictures of everyone's costumes later this week.) And I got to be the Triforce!!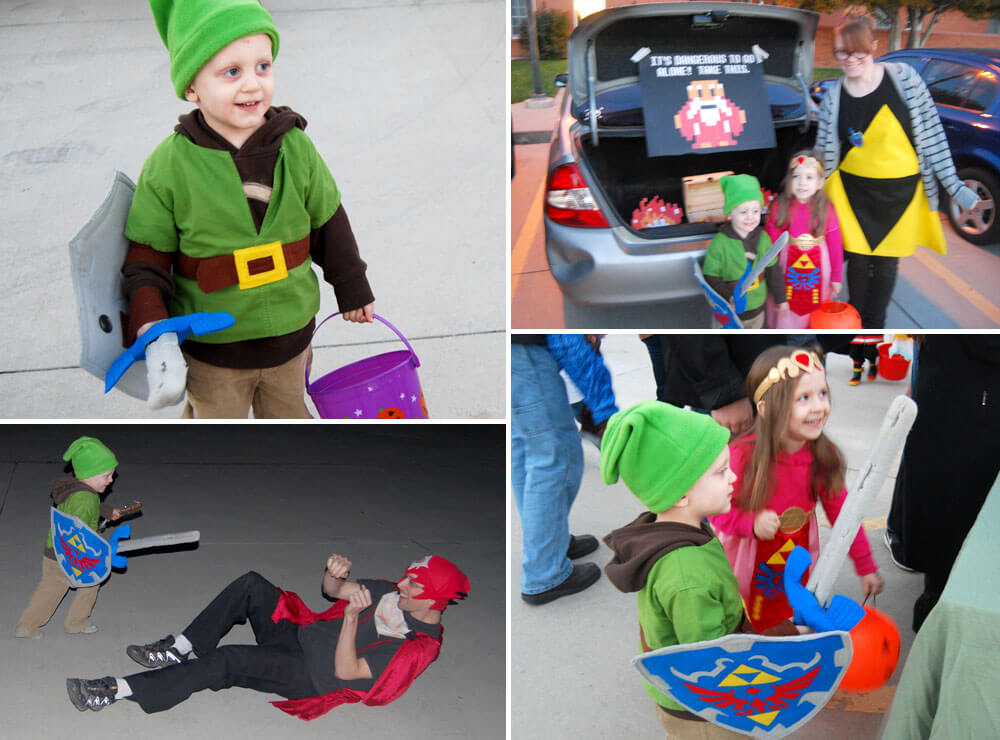 Day 349
We went to a birthday party for a very cute little friend today. The kids dug up burried treasure, painted Jolly Roger magnets, and of course ate lots of fruit snacks and some dang adorable cupcakes. It was the perfect day for a birthday party at the park. (And Flynn obviously had to attack the balloons. Balloons apparently are Link's greatest foes!)