YES. Yes I do.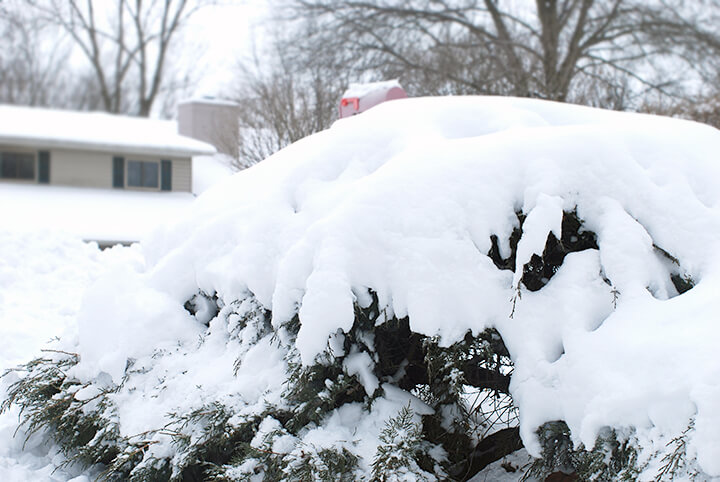 I've never been much of a fan of winter… but I DO love a good snowman! We got a ridiculous ton of snow yesterday. I even got to work from home. And all day I just kept thinking, 'we are going to build the biggest snowman ever!' Well, we finally got outside today and no love! The snow is way too powdery and won't stick at all!! So lame… My snowman might have to wait for a few days.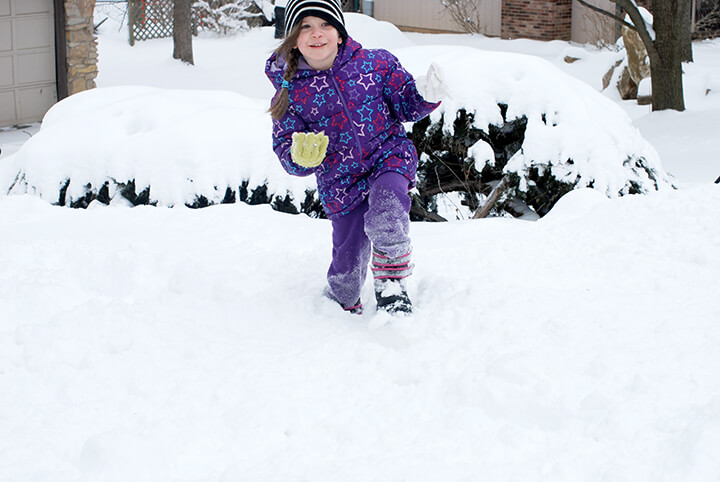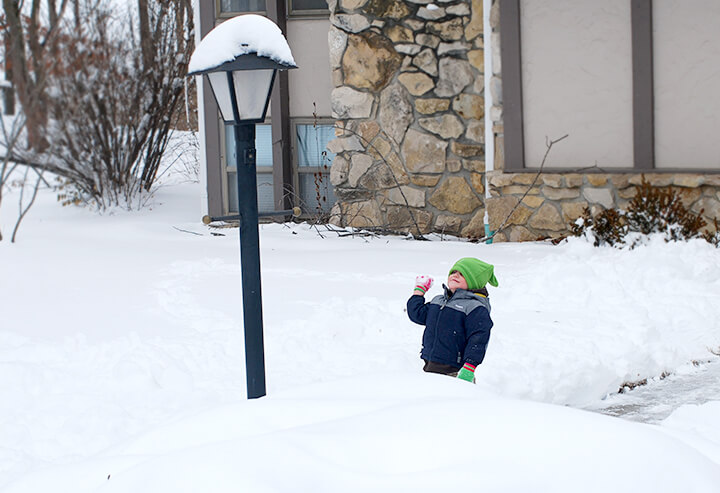 We still had fun stomping around the yard though. We even drew a big picture of a snowman with our footprints in the front yard. That'll have to do for now. (Funny story. Flynn had NO interest in playing outside today until I told him he could "heeya a snowball at Daddy". We was all about that.)
We're all a bit obsessed with the movie Frozen around here. Juniper got to see it in the theater for her birthday, and we pretty much listen to / sing "Let it Go" nonstop. The "do you want to build a snowman" song is also a big hit at our house. And thanks to Joni over at Six Cherries on Top, I have seriously had that song stuck in my head for 2 weeks. I won't complain though… Not yet.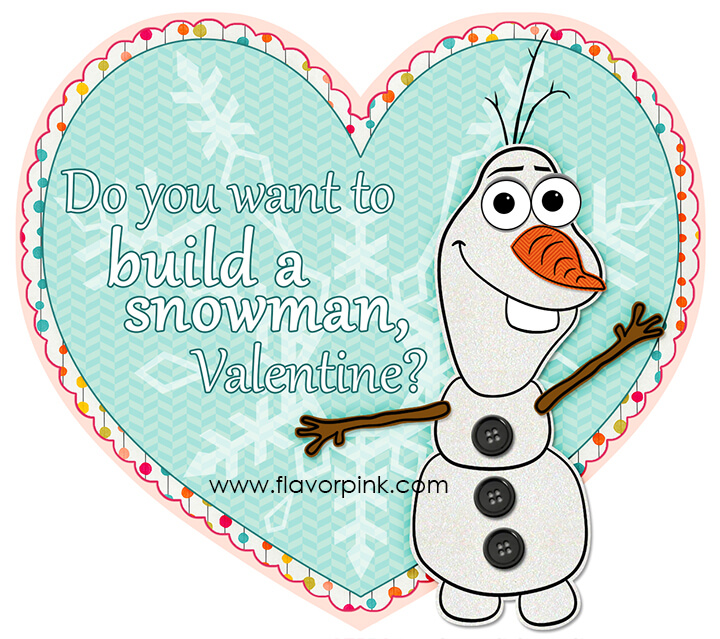 Joni asked me to design some Valentines for her kids, and I loved her idea so of course I said yes! We LOVE Olaf. Hop on over to her blog today to see how she put these together. There are marshmallows involved, so it's got to be good. And if you want to make some of your own, download the PDF here. It's got four tags on a page. Have fun!
Leave me a comment if you make these! I'd love to see them!