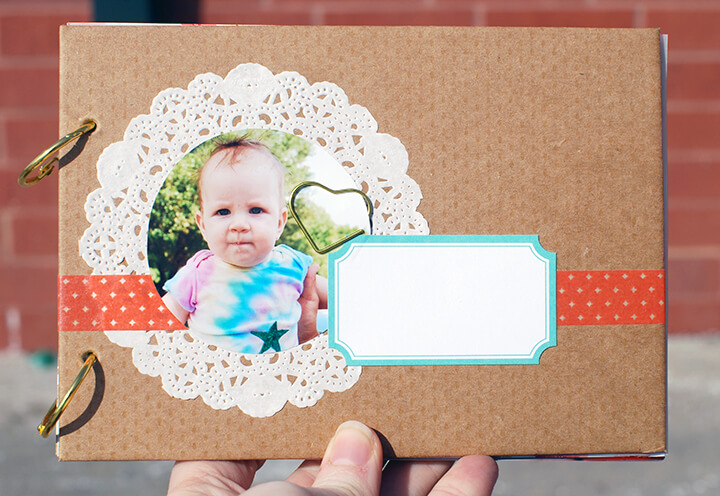 I have always been a huge fan of journals. I could write a whole series of blog posts about how awesome they are. (Maybe I will. Would anyone be interested in that?) I LOVE going back and reading my old journals. I might even venture to say they're my favorite books on our shelves. But there is one journal that I am missing. When I lost my job in Florida, it got misplaced. There is a VERY small chance I might still get it back, but I'm not holding my breath. It was the journal from when Juniper was a baby.
It really makes me sad that I might never get to read about baby Juniper again. Mostly because when I look at her now, I can not even remember what it was like when he was tiny. I mean, I can sort of remember. I have lots of photos and videos, but I just can't even imagine her being like that.
I decided (an embarrassingly long time ago) that I would create a scrapbook/journal documenting Juniper's first year. Because if I have this much trouble remembering 5 years ago, imagine in 30 years!! A few weeks ago I bought a bunch of stuff at my friend Kristen's Stampin' Up party and all of these cute new goodies inspired me to finally start. (And I got the idea for that hexagon page from the thank you card Kristen made me!) I love how it is turning out so far.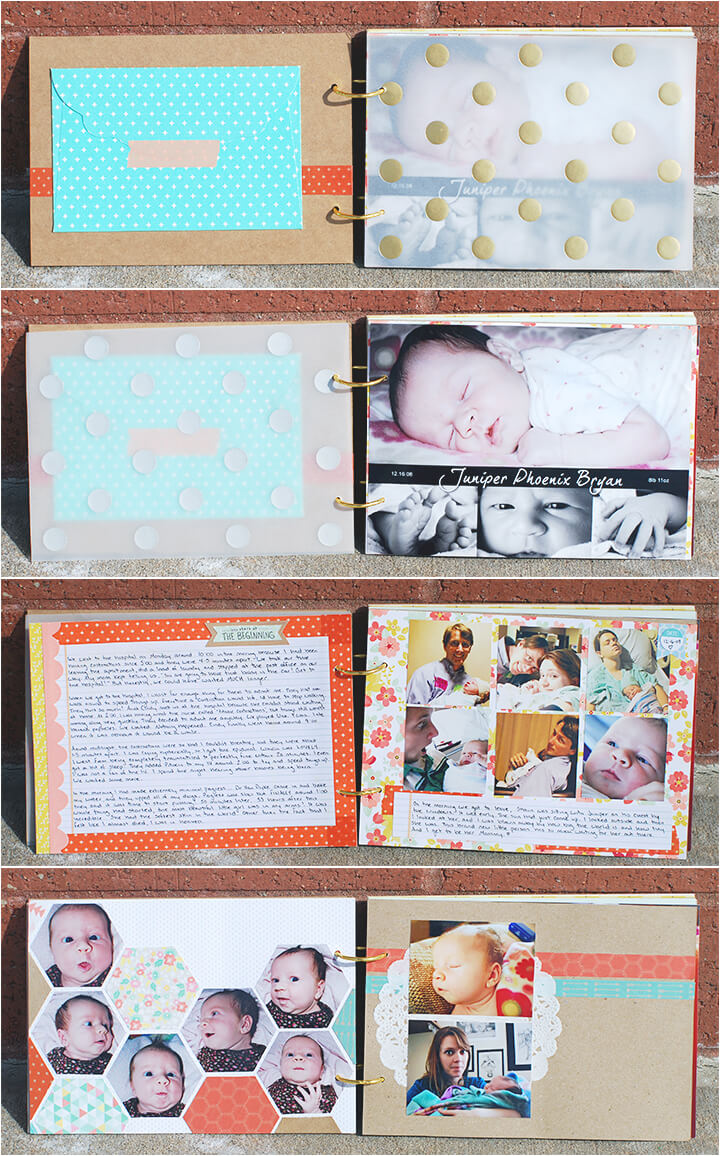 I really want this to be more of a journal than a scrapbook, but I'm having a hard time with that. Other than her birth story, which I luckily typed online, I just can't think of what to write. I know what I want each page to be about. Do I write it like I'm telling a story? Or do I pretend I'm writing it as it is happening? When I eventually get around to making one for Flynn it will be so much easier because I actually HAVE the journal from when he was a baby!
I think the hardest part of Flynn's will be finding a similar type scrapbook. (And one that isn't girly!) I haven't been able to find any sort of chip board that size that I like. I suppose I'll just have to make something myself. I've started collecting papers to use.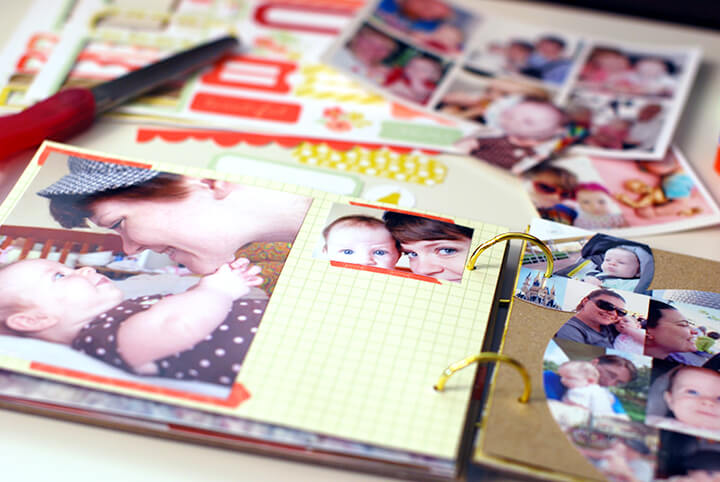 Needless to say, I am having a bit too much fun with this scrapbook. I only really have time to work on it during my lunch breaks. I'm adding all of the photos first, and I'll go back and add the writing as I figure it out. One thing for sure, looking at all of these baby pictures is making my ovaries hurt. Haha!