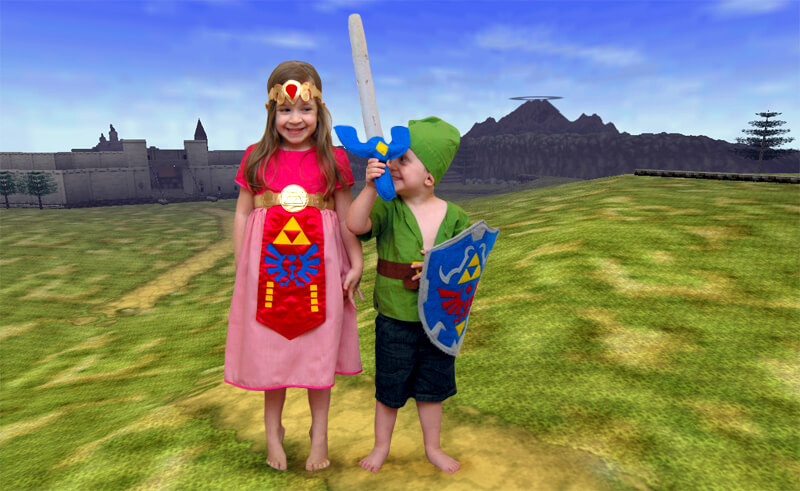 I officially have the coolest kids ever!
I have been meaning to sew Juniper a Zelda dress for MONTHS (ever since Flynn's birthday) and I'm so glad I finally got to it! Halloween makes a GREAT excuse to sew dress up clothes. Now Link and Zelda can both 'feet Gannon' in style. (I love how Juniper says feet instead of defeat. Makes me giggle.)
I can't wait to take these kids outside for a fun photoshoot!