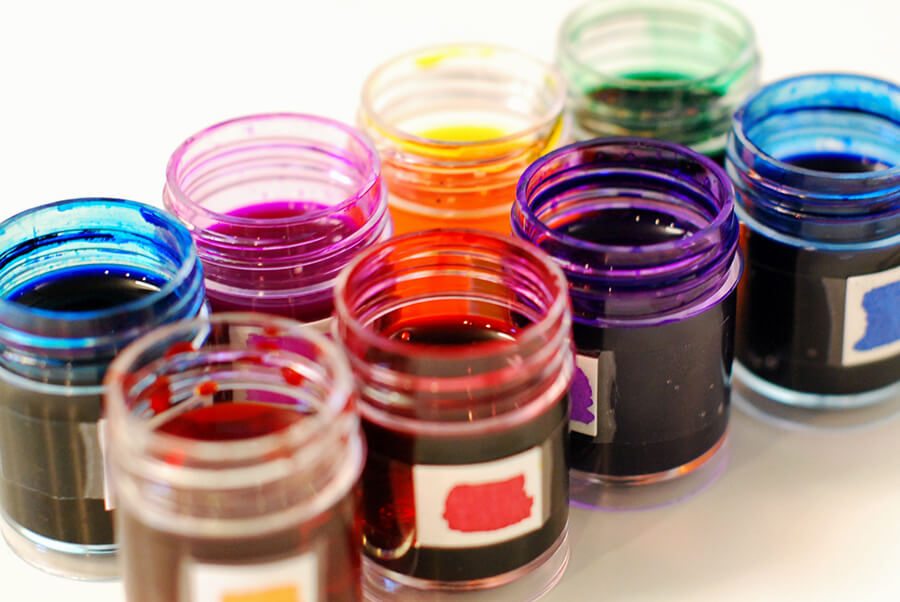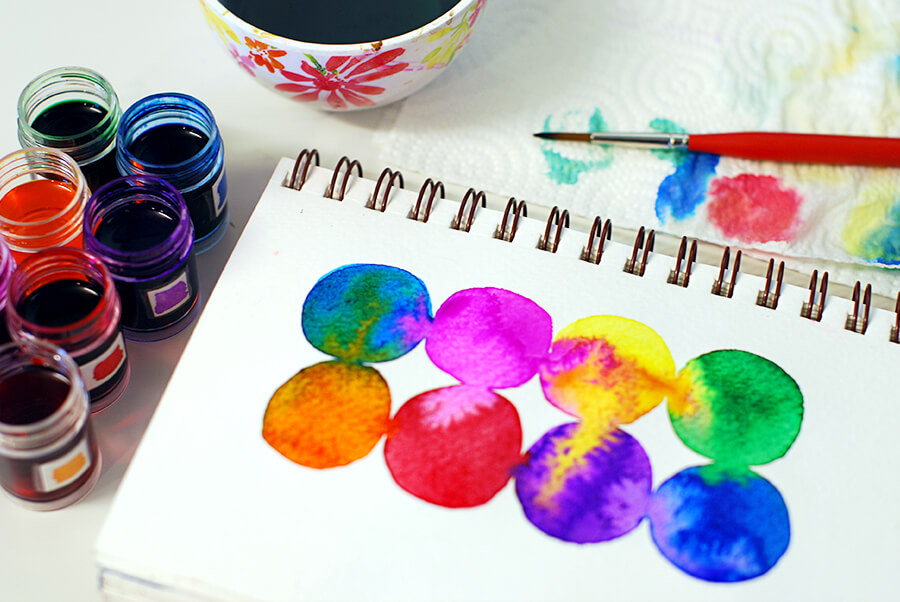 Last week I broke down and bought a set of liquid watercolors. I've been wanting to try liquid watercolors for a while now and I had a good coupon so I bought one of each color. I went with the Artist's Loft brand from Michaels. I also bought these cute little containers so I could keep them at work without having a million huge bottles of paint in my desk. I'm kind of in love with them. The colors are so vibrant, and they mix together in such pretty ways. My lunch breaks have been filled with quick little paint experiments like this one. I don't think this technique will ever cease to amuse me. I love how the colors bleed into each other. It's so much fun to watch.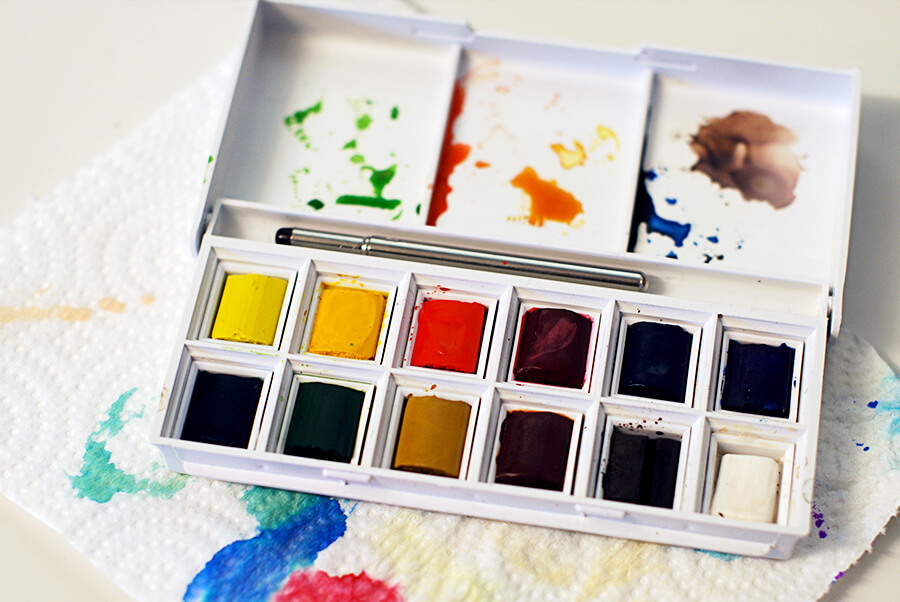 I also purchased a tiny travel set of Winsor&Newton watercolors. I have a craft supply hoarding problem….. These paints are nice though. They fit perfectly in my new camera bag. Because, you know, I can't possibly leave the house without art supplies. In fact, last week I attempted to go out without my sketchbook and I went through some serious withdrawal that day. It was the craziest! Most days I don't even touch my sketchbook, but apparently I need it with me at all times.
I haven't used these paints in a serious painting yet, but I've been impressed with them so far. The colors are vibrant and they don't need a ton of water to get going. I also love how tiny the set is. I'm a sucker for miniature things. I do sort of feel like I'm cheating on my beloved Sakura paints though!
This week I am finishing up a set of 5 doodle portraits. This set is going to be in full color! I might be a little too excited about that. I'm hoping to also have the doodle portraits listed in my Etsy shop sometime this week.