Shaun and I decided to redecorate Juniper's room while she was spending the night at her Oma's house. We thought it would be a fun surprise for her. So when I got home from work on Friday, we went to the store and bought all of the paint and supplies we'd need and as soon as Flynn was in bed we got started. We painted each wall a different color (pink, blue, yellow and purple) and started painting a giant tree on one wall with chalkboard paint. Unfortunately, Juniper got home before we had finished, but her reaction when she saw her room in the middle of being redone was pretty priceless.
She stopped in her tracks, took a deep breath, and began crying uncontrollably saying that she didn't like the tree. Awesome.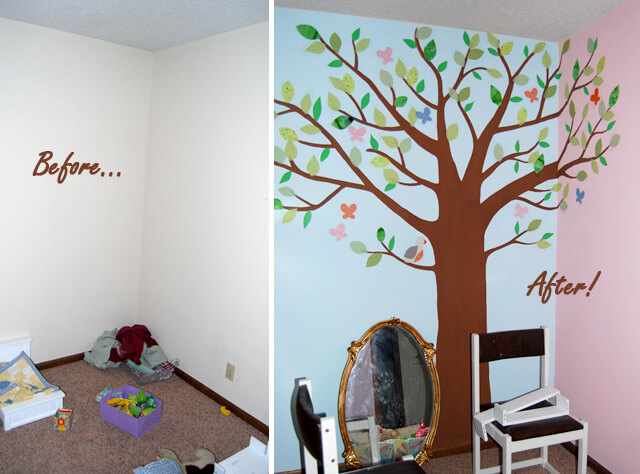 After about 15 minutes of sobbing she admitted that she loved the tree, but she was upset that we moved her bed. I promised we would move it back as soon as all of the paint was dry. She helped me finish up the purple wall, and then helped me put all of the leaves on the tree. (I used this technique to make the fabric leaves.) She even decided to take some pictures of me working. She sure does love cameras.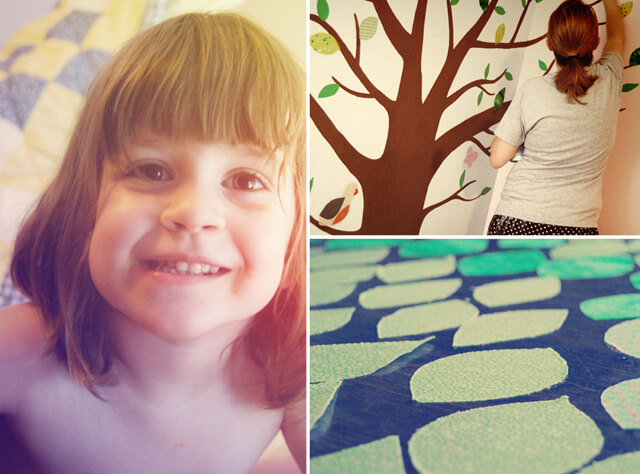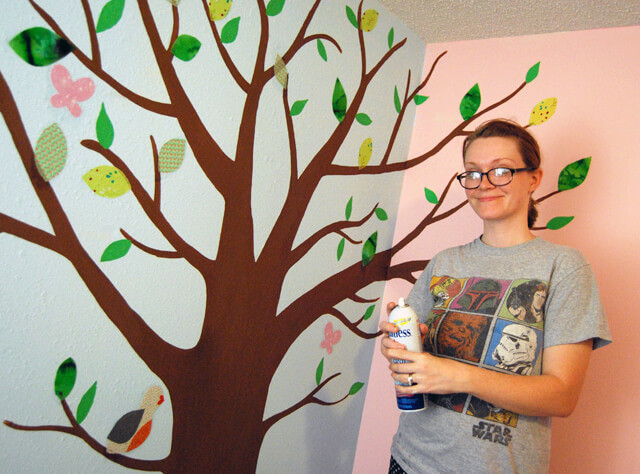 We aren't quite finished in there, but I sure am glad that tree is done! It was a lot of work! I'll be taking some proper photos tomorrow afternoon and I'll share more of her room once it's all put together. The bed has been moved back into place as promised. Now I suppose I should go clean up my mess and then clean up my neglected kitchen.. But first I think I need an ice cream cone.