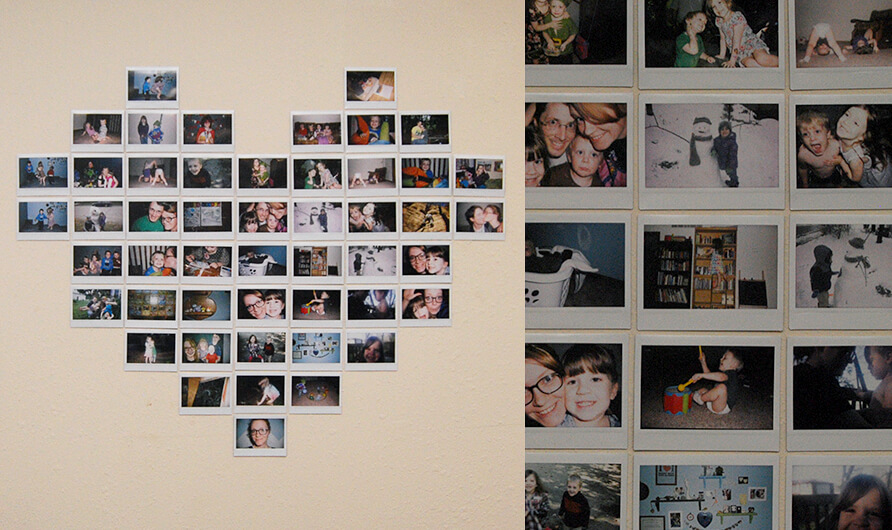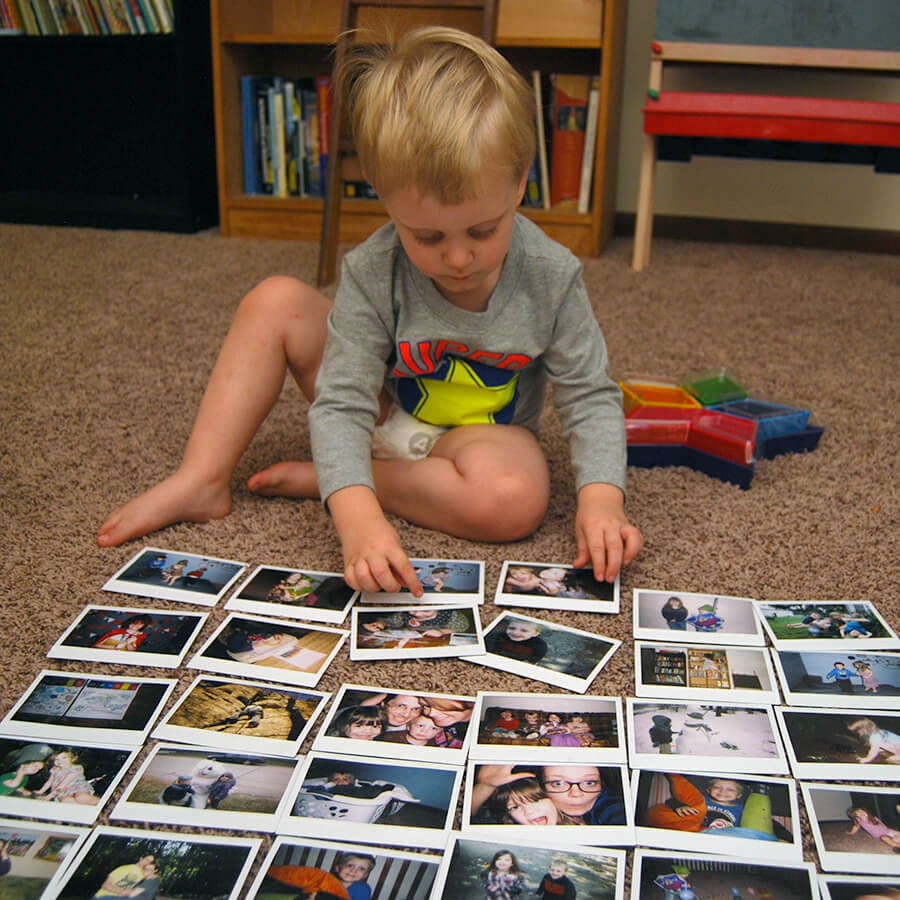 I have had the absolute best time with the Instax wide camera I won with our Christmas photo last year. It's a fun camera! (I would love to own an Instax mini someday too) I have this photo holder that I had been using to display a handful of the photos, but I wanted to try something that would allow me to display them all.
The other night I FINALLY got them all up on the wall! I hung them in a big heart above our stairs. I just used a couple tape wads (totally technical word) on the back of each one. Luckily I didn't kill myself while standing on a chair on the stairs. I love how it turned out. And I realize that it's not a completely permanent installation, they'll probably lose their stick and all fall off next week. It's all good. I'll just tape them back up!
This one is definitely my favorite. It's just such a great capture of our family. It was taken by Shaun's mom in her backyard this past summer. I'm eventually going to replace it on the heart wall and hang it somewhere special.