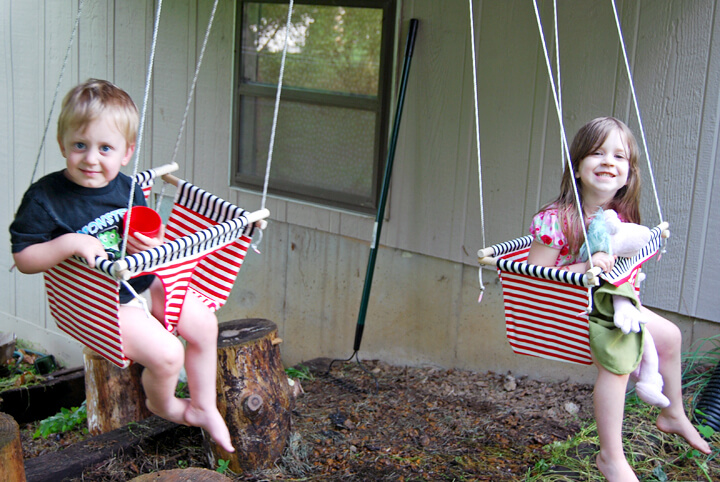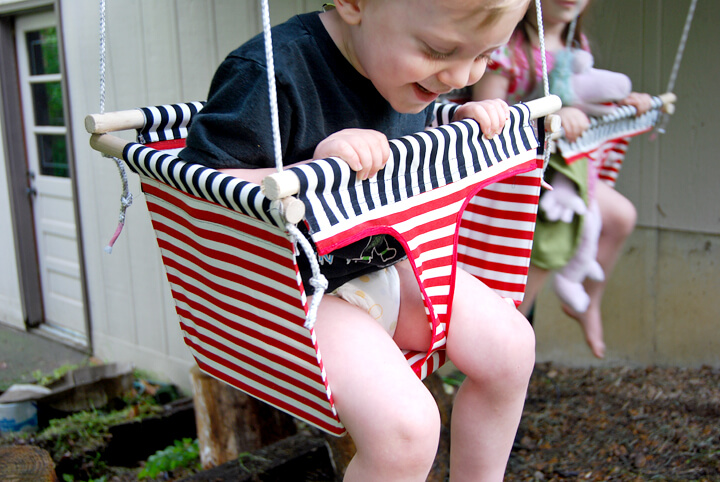 Remember these swings I mentioned wanting to make? We finally bought some wood and went for it! Of course, we are cheapos, so we bought whatever was in the discounted scrap wood pile at Menard's. Which means I couldn't follow the tutorial exactly because the measurements were all different… It was such an irritating process and I screwed them up quite a bit in spots. I am seriously debating just resewing them. But the kids love them and that's all that matters, right?
We had a super rainy Memorial Day, but luckily the sun came out towards the end of the day so we could test them out. Juniper LOVED it, Flynn was skeptical but after some convincing enjoyed his ride.
We are in the process of clearing out the area under our deck to make a "club house" for the kids. We've got grand plans for this little area. And in a perfect world where mortgage payments didn't exist, we would so buy a twirly slide. How awesome would that be? I would never take the stairs to get down from the deck if we had a twirly slide, because I'm secretly five years old.