Day 296
We drew with sidewalk chalk for a bit today. Juniper drew some flowers, and I drew a Master Sword which Flynn kept trying to pick up. His Zelda obsession makes me laugh. The kids like to check out our strawberry plant. There are a few growing, one should be ready any day now. Juniper is SO pretty, even with food and chalk all over her face!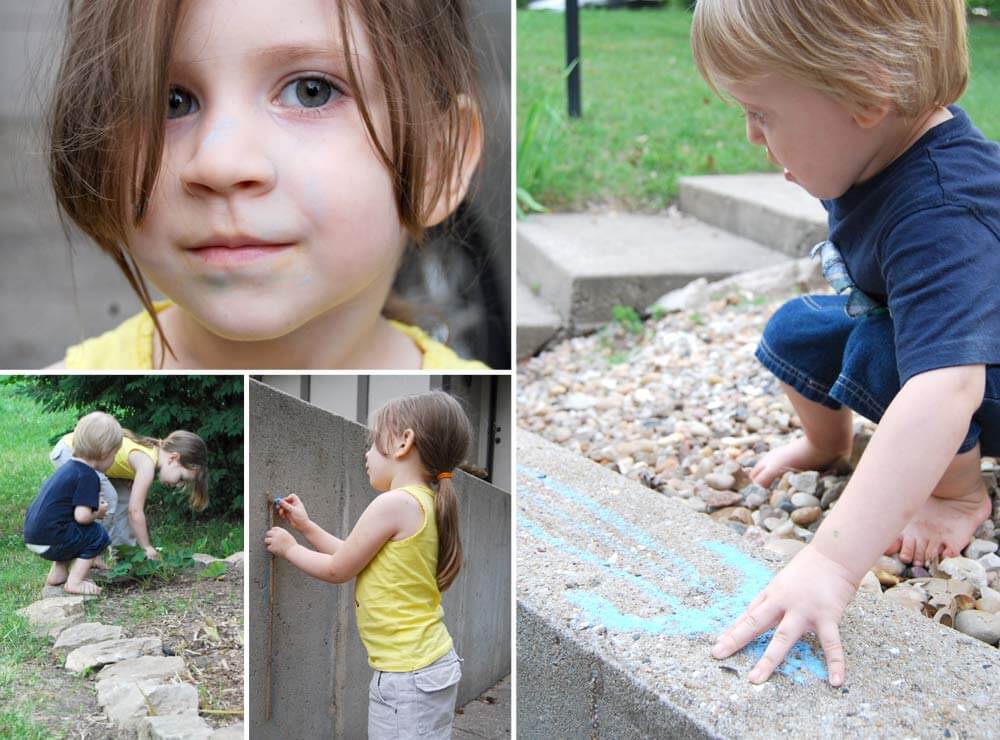 Day 297
While we were waiting for Shaun and Juniper to get home with dinner (Pizza, mmmm) I traced Flynn on the wall with chalk and drew him a Link costume. He picked up a stick and started having a sword fight with himself! Silly boy.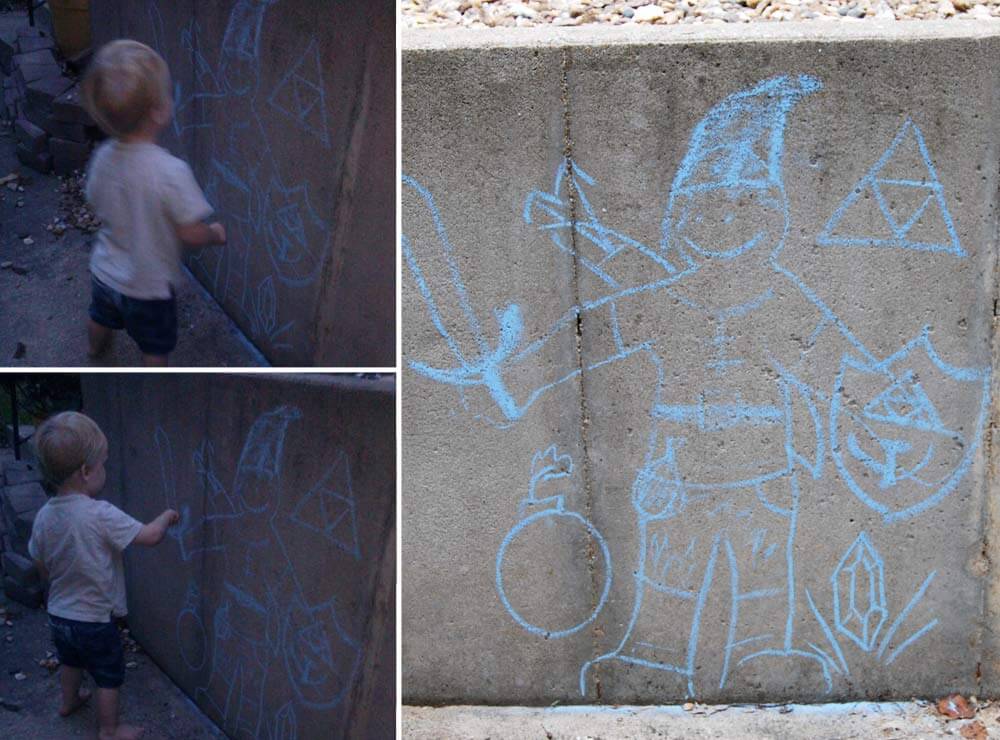 Day 298
We finally bought some hook screws and properly hung up our swings.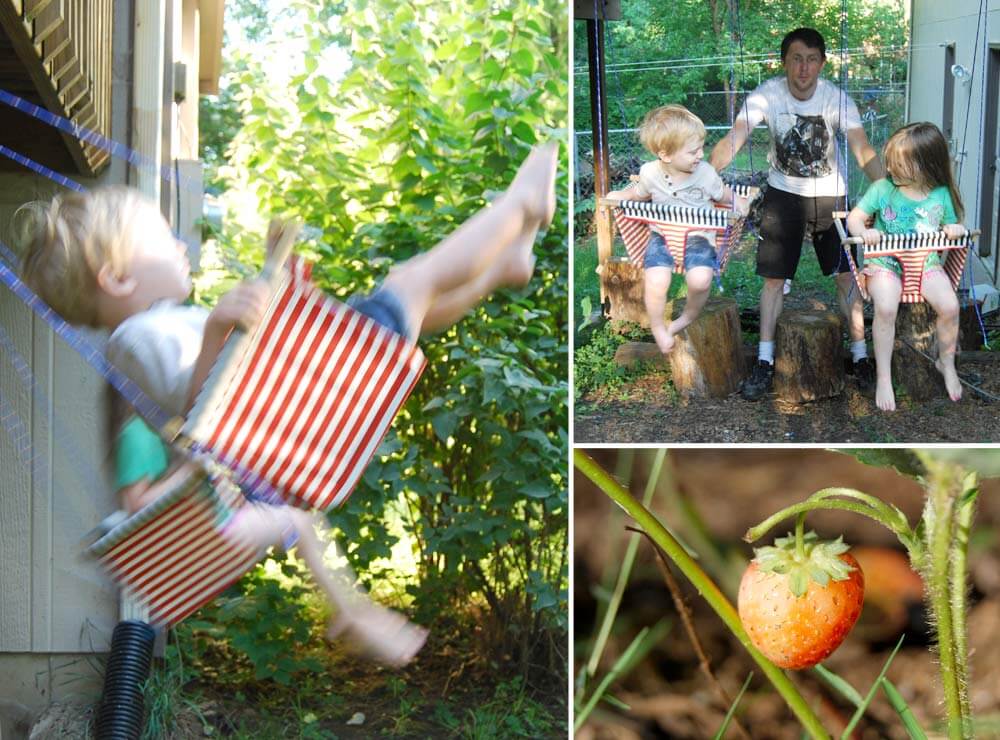 Day 299
After church we spent quite a bit of time on the deck blowing bubbles. Juniper was quite proud of her new technique, sticking the bubble wand down in the wood cracks.