Day 313
Today was not exactly a pleasant day outside. There was lots of crying and complaining, just one of those days. I figured I'd post it just to show you all that this challenge is not always peaches and cream! We got a Christmas catalog in the mail, and Juniper said "I want this, and this, and this, this, this,this, and THIS." ALSO! Flynn (who is 2.5 and just starting to talk) pointed at the light and said "Mommy, that light on!" A sentence! Blew my mind.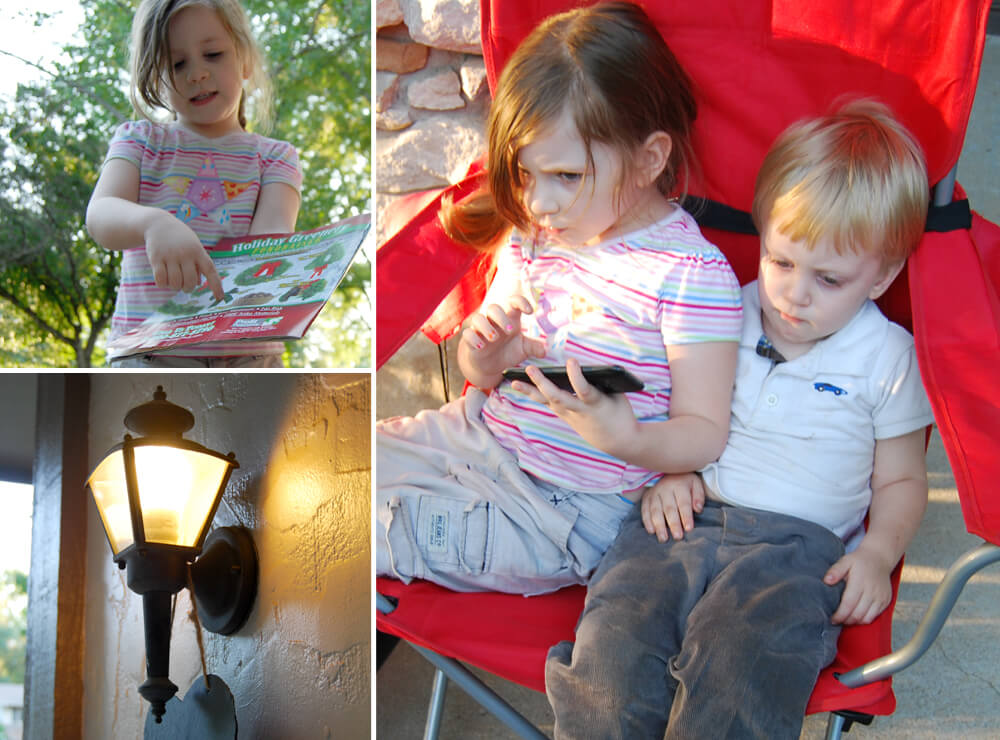 Day 314
We had some friends over this evening for dinner so the kids could play before our big road trip. (And so I could guilt trip Shaun into cleaning the house. Didn't work, haha) After they left we played on our swings for a bit before calling it a night.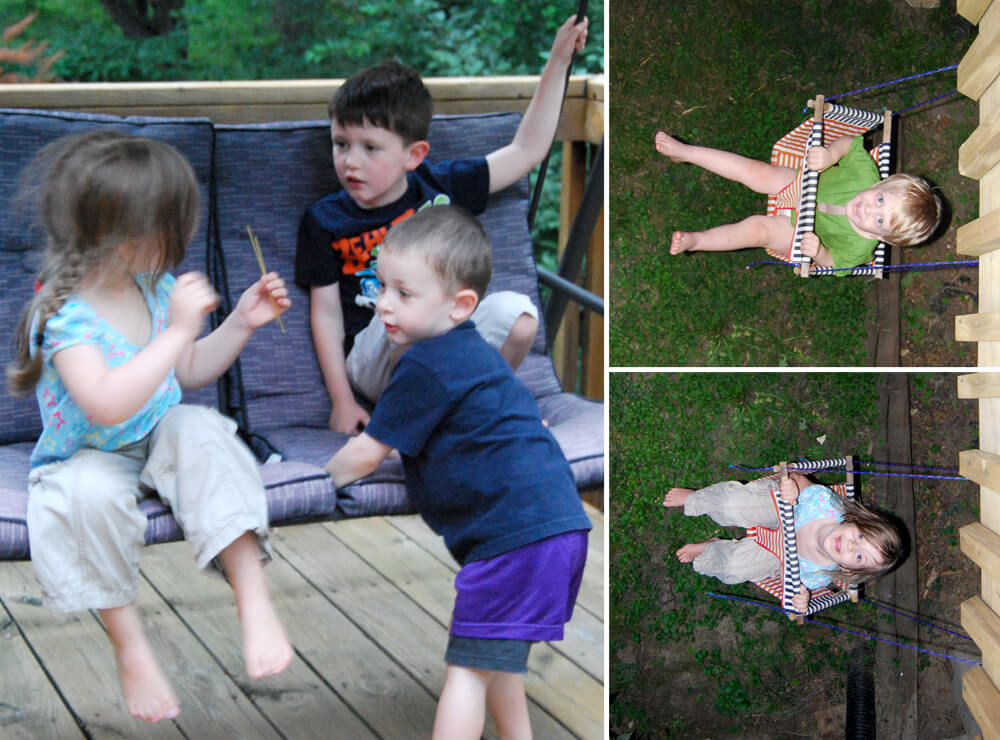 Day 315
ROAD TRIP!! The kids did amazing while we drove past hours and hours of corn fields. I'm so proud of them! (Can you tell they were excited to get out of the car for a bit in Pennsylvania?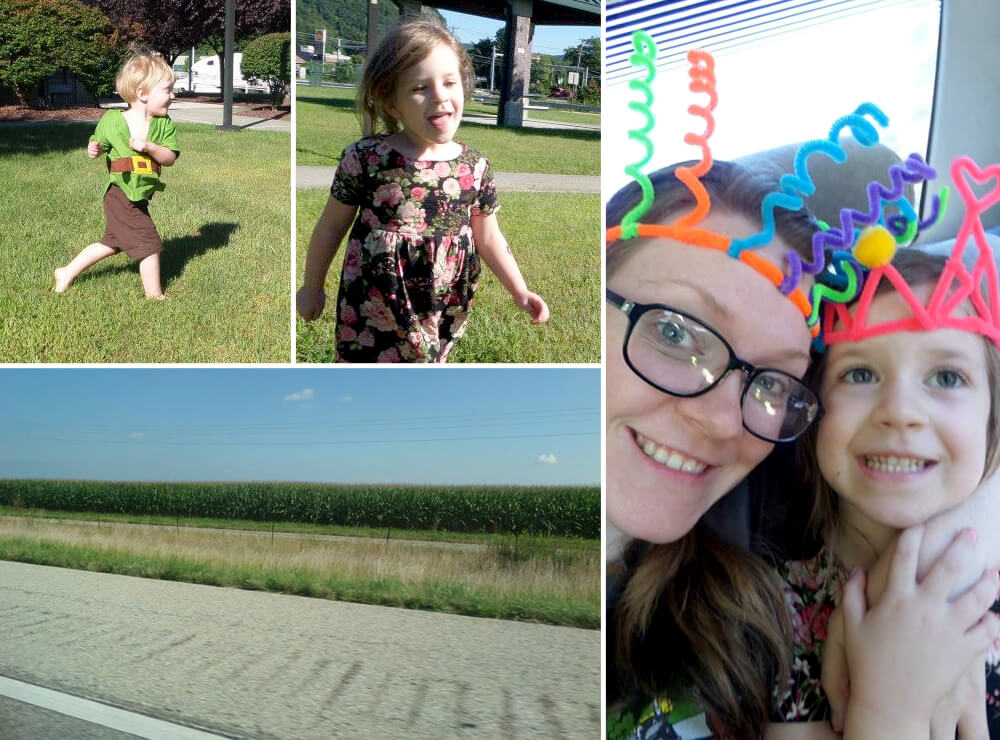 Day 316
Tonight we caught the last little bit of a hot air balloon festival. When we got there, only one balloon as left and it was the 'pay a million dollars for a ride' balloon. (I want to go on a REAL hot air balloon ride so much!!) Flynn spent most of the time snuggled up asleep on my lap while we enjoyed the band. He was super confused when he woke up, and when they deflated the balloon he was VERY concerned that such a big balloon had popped!

Day 317
Family reunion day! My first year going since I moved to college, so it was the first time bringing my husband and kids. They super enjoyed the peanut hunt and those little plastic barrel juice things. Flynn was attached at the hip with Aunt Lilly, and Juniper made friends with an awesome bug. Can you see him on Flynn's shirt in that bottom picture? The kids carried him around for HOURS. We saw a picture of a similar bug recently and Juniper said "remember when we were at The Nut Festival and Aunnie Heather found that cool bug?" Yes, I will forever call our family reunions The Nut Festival! (Also, pine cones are where fairies hide when it rains.)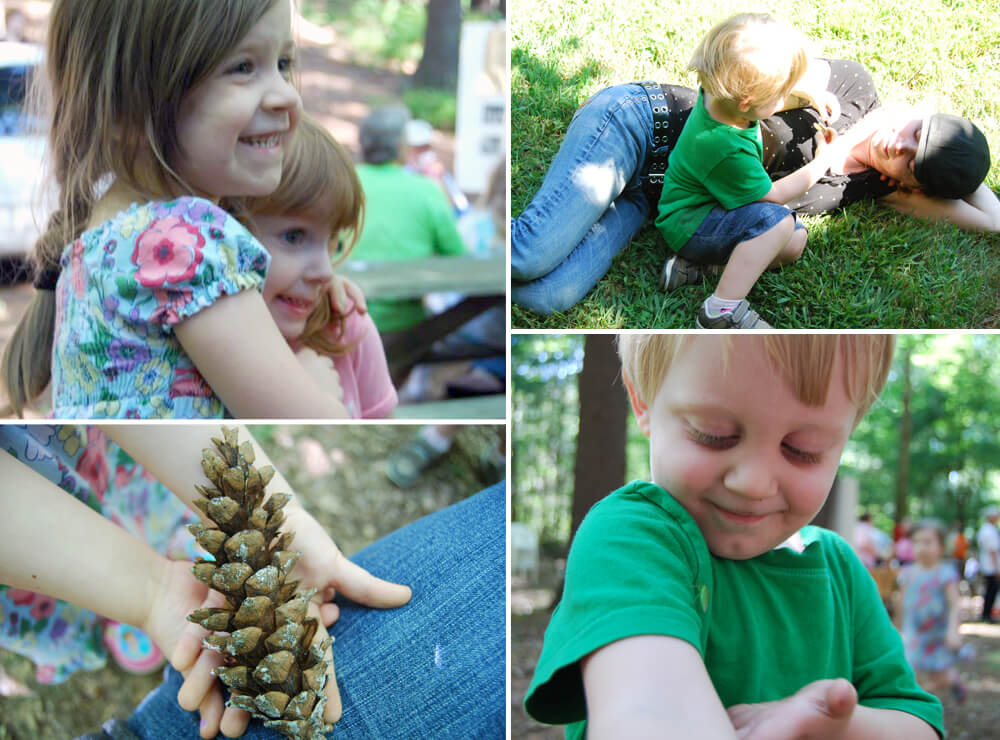 Day 318
Shaun and I had lunch with my best bud today, and we took him up to Castle Craig. The view from the top is fantastic! (And I know, I know.. I'm adorable. Ha!) When we got home we played in the front yard with the kids for a bit. Flynn loved running up and down that walkway, maybe a little too much.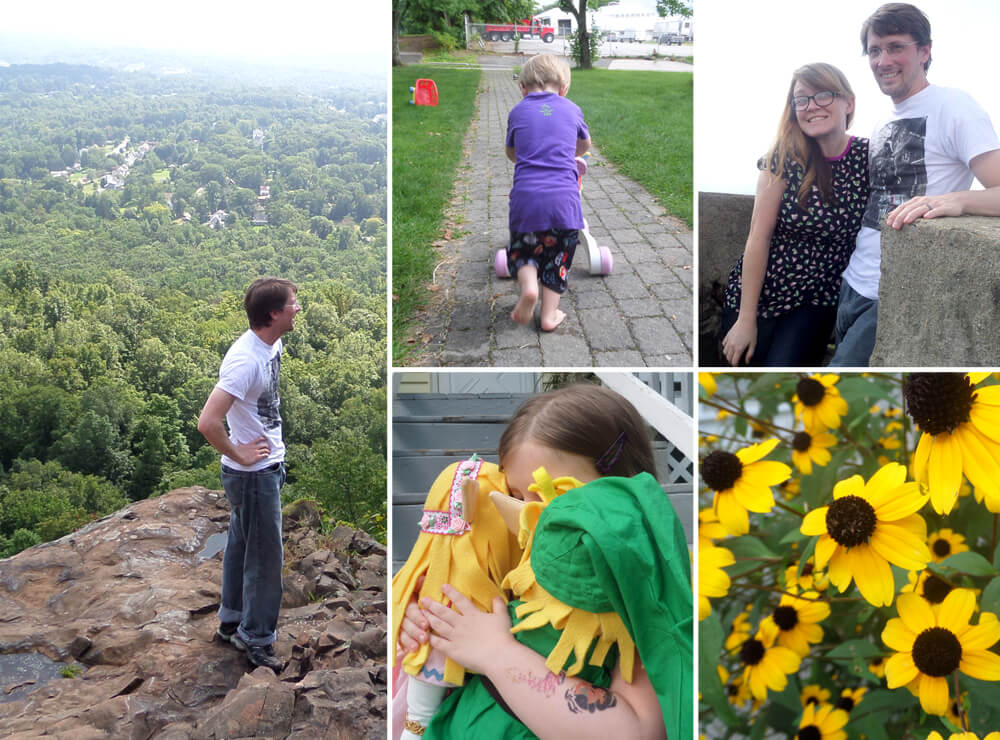 Day 319
Today was rock climbing day. Sometimes I think the only reason Shaun wants to come to visit my family is because Ragged Mountain is AWESOME. Seriously my favorite place to climb. I didn't do much, if any at all, climbing this day though because I hurt my arm earlier in the week. But the top is easy to hike to. (Flynn loves wearing that helmet.)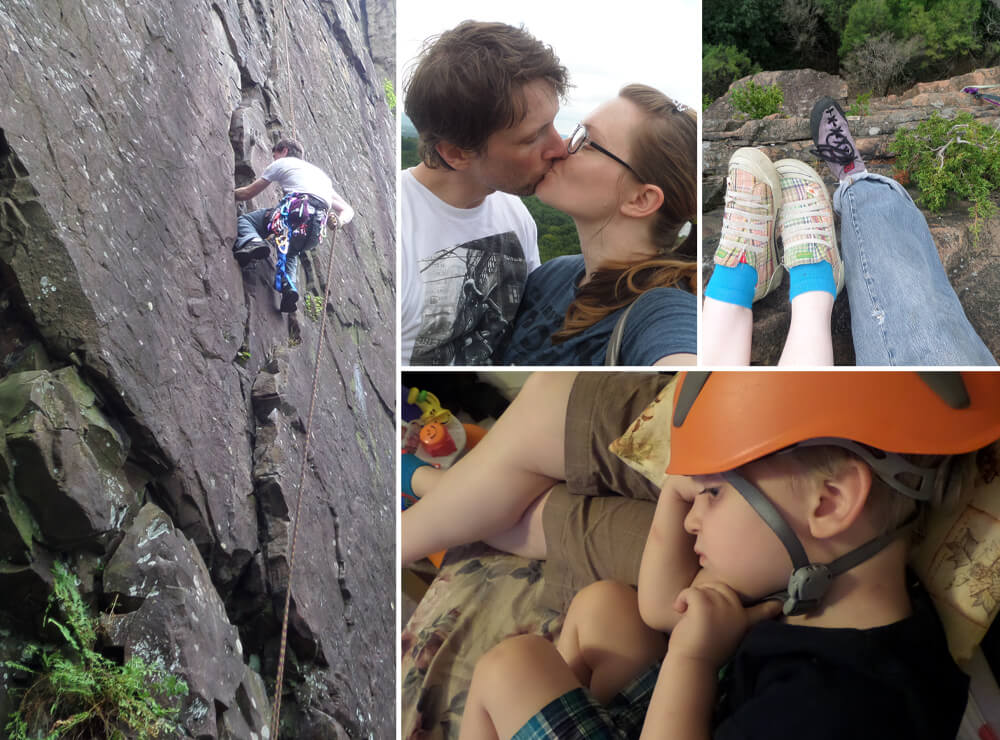 I haven't felt much like blogging lately, too much other regular-life stuff going on. I'm a week behind on these updates, but I'll be out of town for the rest of this week so NEXT week I suppose I'll be all caught up. Tomorrow I leave for St. Louis and I'll be gone until Friday night. Part of me is REALLY looking forward to this business trip, and part of me is dreading it. (I'm sure going to miss those kids.) It's after midnight and I haven't even packed yet! I should go do that… Tomorrow I've got some last minute photo booth prep to do. That is probably the part I am most excited about! It's been a fun project for sure. I'll share more details on it when I get back.