Day 320
While we were in Connecticut, we went to Silver Sands beach with my sister and a whole bunch of littles. Oh how I've missed the beach! Needless to say, there is no ocean here in Missouri.. The kids both LOVED the water, which was nice and warm. It was the perfect beach day.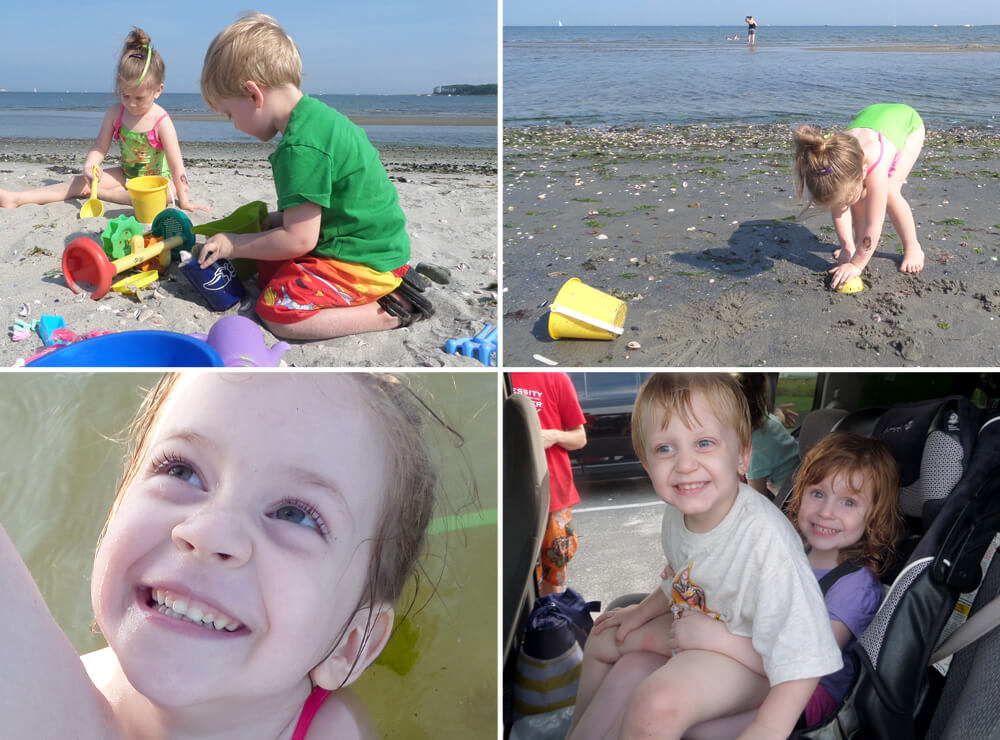 Day 321
While we went to my cousin's wedding (love that picture of Tesha and I!), the kids got the super awesome privilege of staying at the Wargo house! Gotta say, I'm jealous. Thanks to a certain husband forgetting to leave met the car keys when he went rockclimbing that morning, I didn't get to spend nearly as much time with Julie as I would have liked.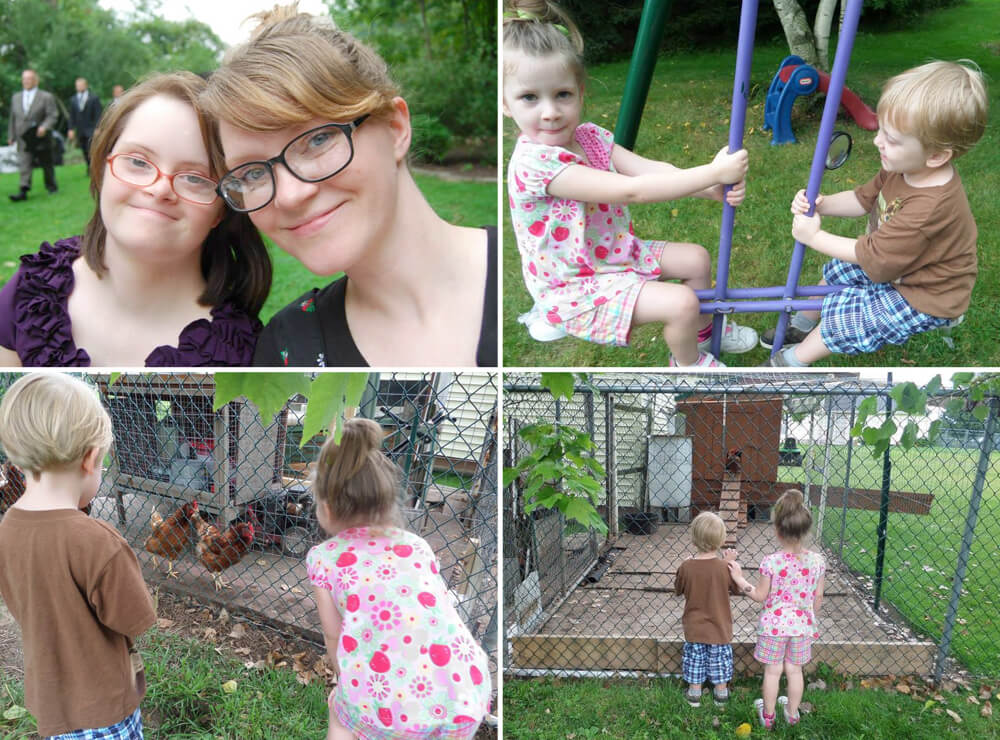 Day 322
We had lunch at my brother's house before heading out for the long drive home. Flynn went CRAZY. Apparently Uncle Lauren has the coolest back yard ever. Flynn spent most of his time hiding under the deck, and getting suuuuuuper dirty. I wish we could have stayed longer…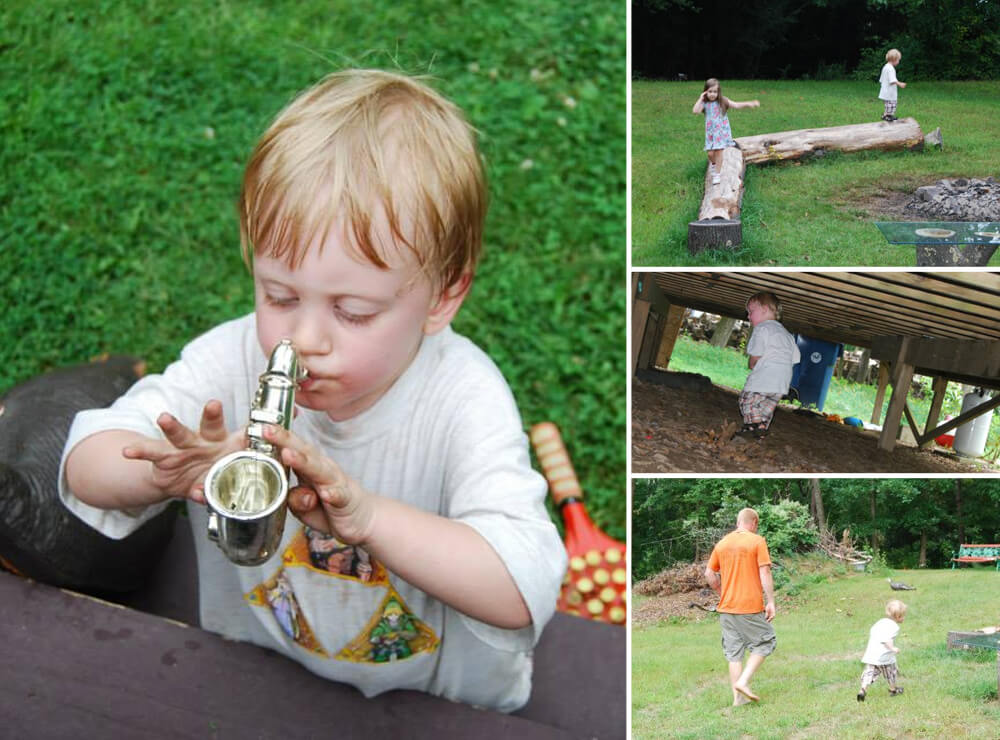 Day 323
Dancing in the rain is the best. Pretty soon these drizzles will turn into snowflakes, but we've been enjoying the beautiful September weather while it's here.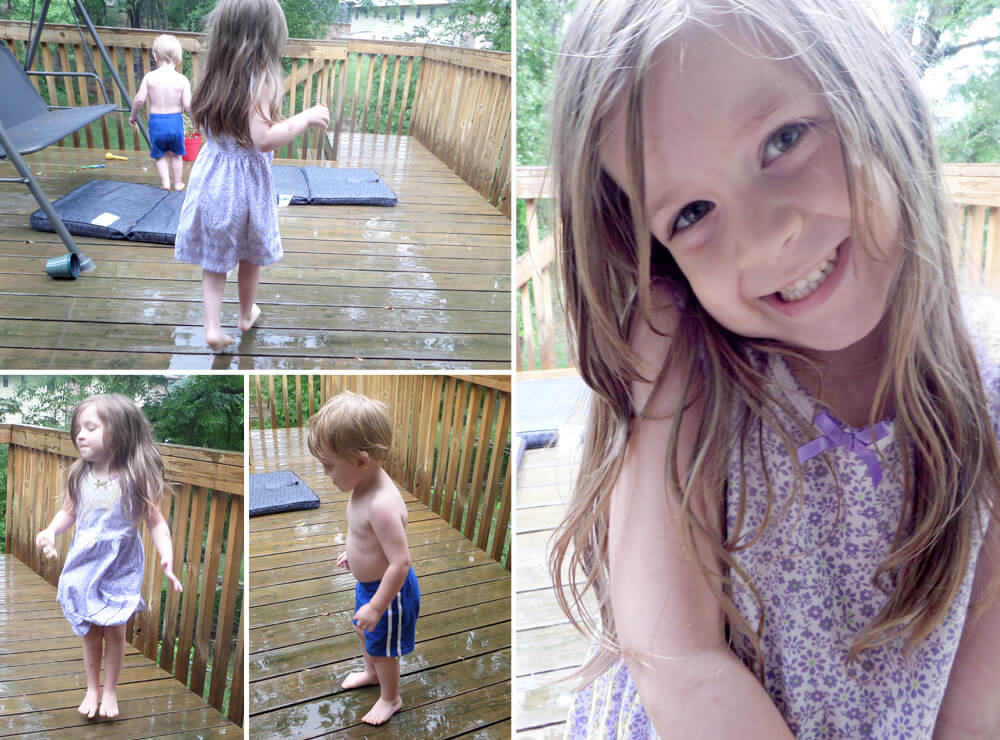 Day 324
Before I left for my big business trip, the kids had to help me test out every single prop for my photo booth. (They're favorite is the giant microphone.) Also, we caught an awesome cricket and Juniper asked me to take a picture of her new toy. "I'll turn Cinderella's head around so you can see her face." Creepy.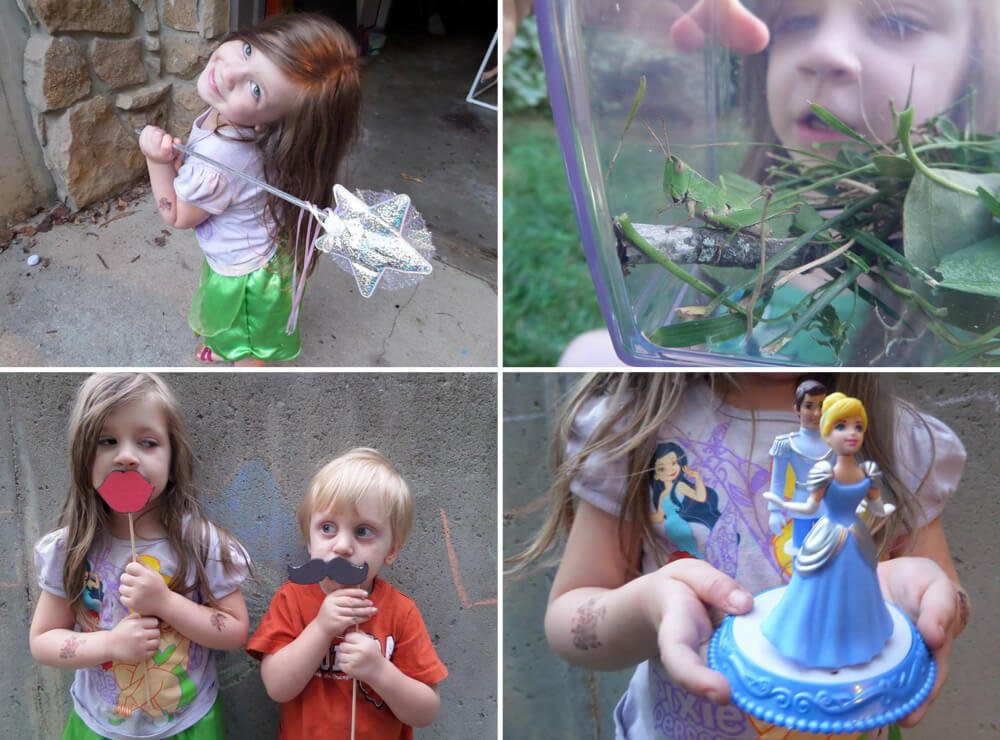 Day 325
While I was gone, Dad took the kids to Oma's house for dinner and snapped a few pictures for me.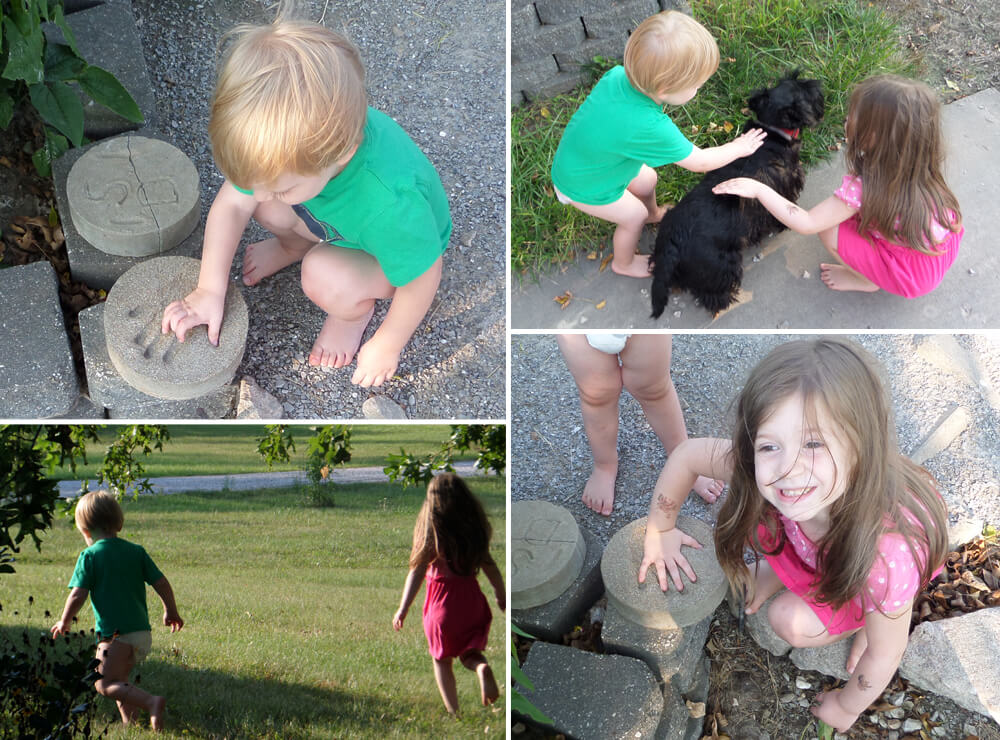 Day 326
Today was the Heritage Festival, which Juniper keeps calling the 'Hair Festival'. The weather was absolutely perfect and we had a great time. There was a ton of stuff to do, but the kids really could have just milked those fake cows the whole time if we let them. Juniper learned how to play checkers. Daddy let her win.