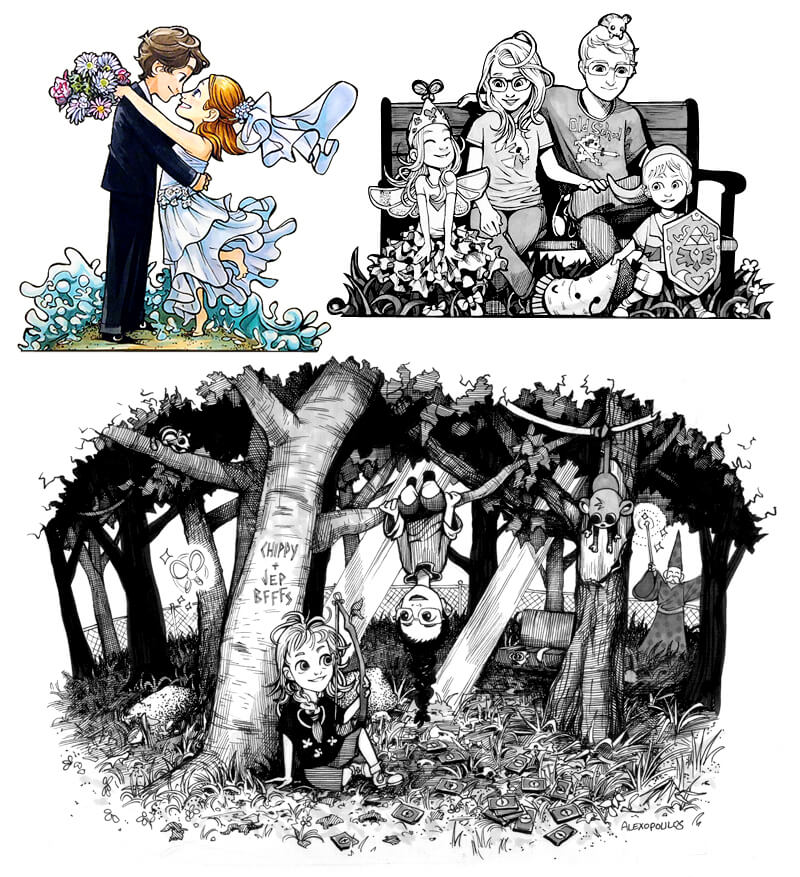 You all know I am in love with George Alexopolous, his work never ceases to impress me. Once I received that first illustration of us sitting on the bench, I just knew I had to order another one. The bottom illustration was a birthday gift for one of my best friends and he NAILED it. Seriously, he did an amazing job on that one. I sent him a really long, crazy unorganized email describing what I wanted and he got it absolutely perfect. And Jess loved it.
Our seven year anniversary was this past Monday, and the wedding illustration was my gift to Shaun. (Heck, it's more of a gift for me. But Shaun likes it too!) I love the colors. They are so bright and vibrant in person. It's sitting the top shelf in our bedroom, the perfect addition to that wall.
Well, I'm off to the dentist… Fun stuff!