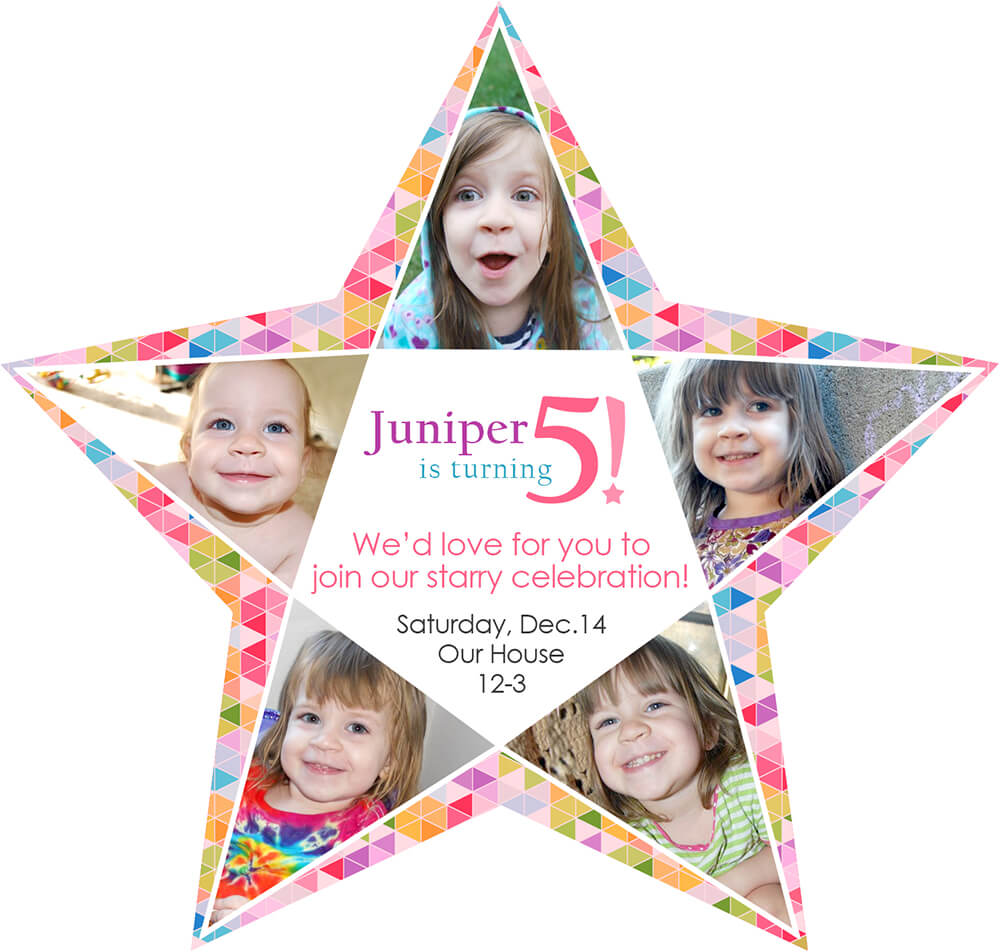 I'm just now getting around to blogging about Juniper's 5th birthday party. She asked for a Star Party, which it turns out was a very appropriate 5th birthday theme! I love how her invitation turned out. It's crazy how much she's changed, and yet she still looks like the same kid.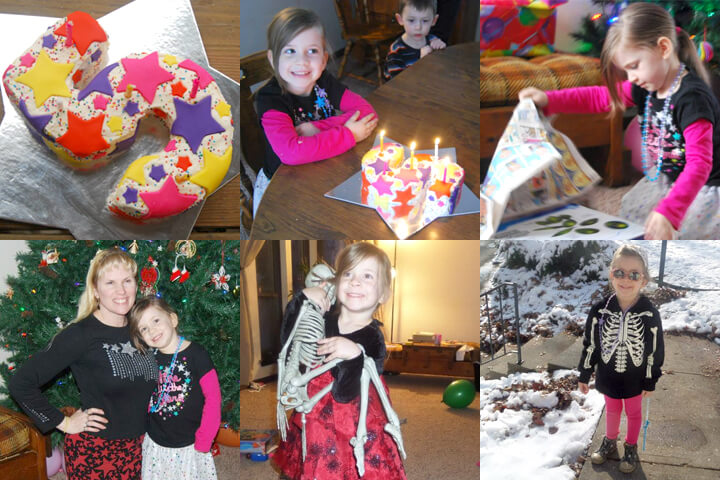 I didn't take many photos of her actual birthday party. It was very low key, just some friends and family at our house, but she dubbed it "The best birthday party EVER!" so I'd call that a success. I was super happy that her cake turned out exactly how I pictured it in my head. That doesn't happen every time!! I also made cupcakes, but no one got to eat any because we found Flynn hiding under the table munching on them all! Her favorite gift was this silly plastic skeleton I bought around Halloween. She named him Mr. Bones and carried him around for days.
For her actual birthday, we grabbed some pizza for lunch and went to see Frozen. It was her first time in a movie theater and she loved it. We even had matching "Elsa hair" for the movie, cause we're fancy. (Who would have thought a girl would get so excited about a french braid? haha!)
I really wanted to take a couple nice photos of Juniper, like I do every year around her birthday. We finally got around to it yesterday because it wasn't FREEZING outside. Of course, this is what I got: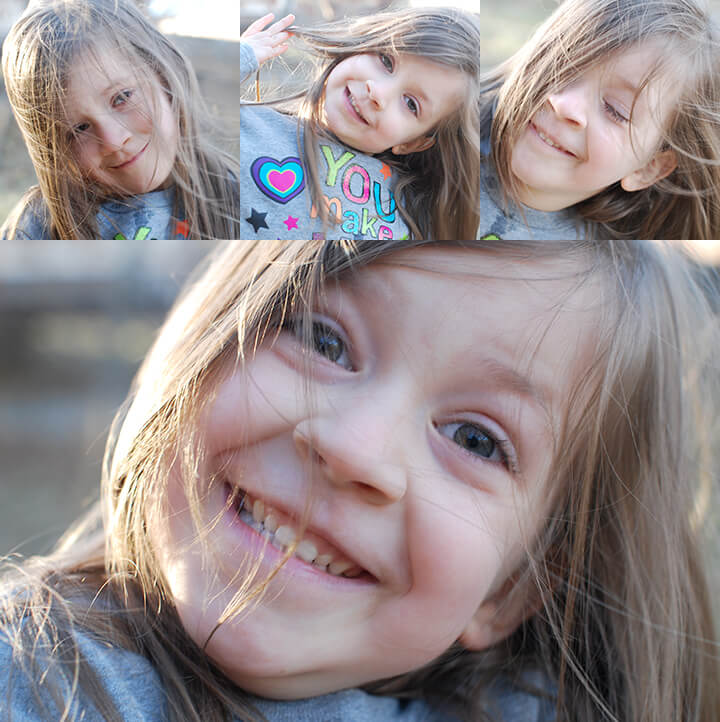 That girl is so crazy! It was one silly pose after another. These pictures crack me up and they perfectly capture her personality. She's intense, goofy, silly, and her hair is ALWAYS in her face.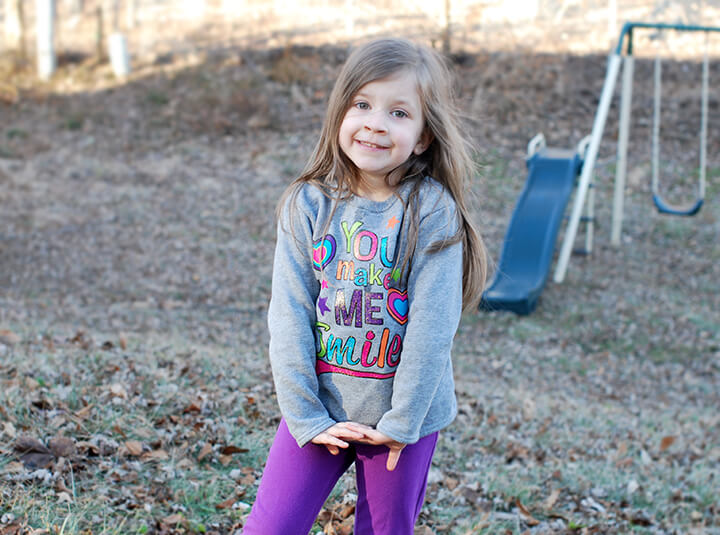 I did get ONE nice, normal picture though before she ran off to play on the swings. I love this girl.