Day 72
We went to the park today to play with our cousins, and it was a FANTASTIC afternoon. The weather was perfect, the park was lots of fun, we got to see a bunch of hot air balloons, and Shaun and Ehren had an entertaining match of Daddy-Daughter frisbee. (Also, Flynn went rock climbing haha)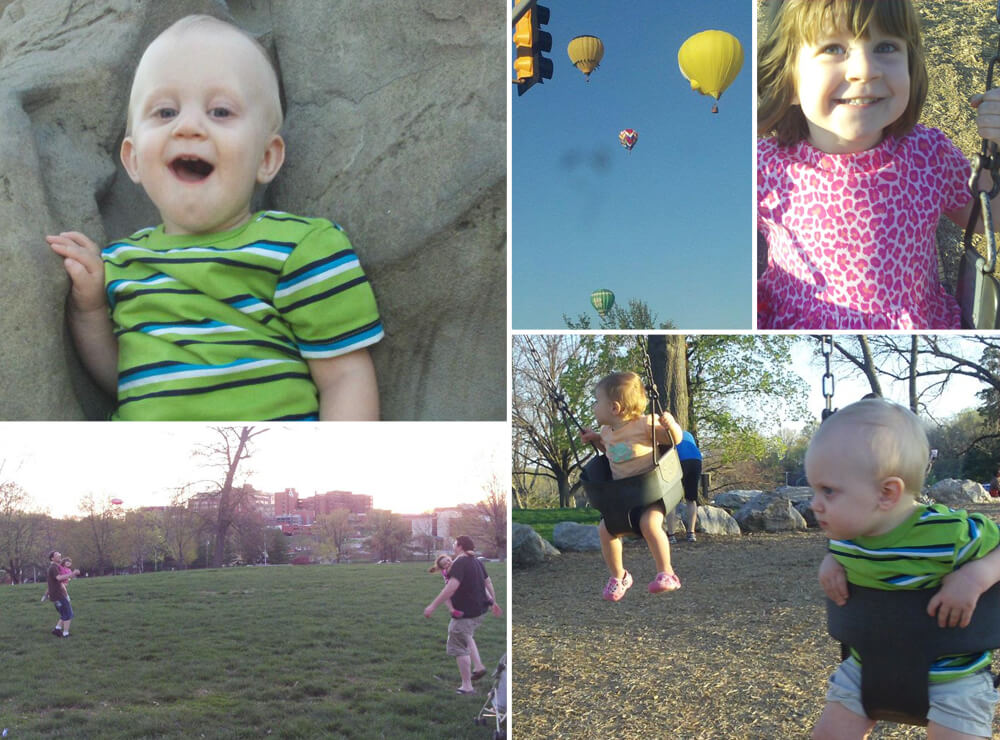 Day 73
We scoped out our garden today. Well, where it will be eventually. Flynn helped us start pulling up the grass, and Juniper played with the neighbor's dogs Max and Eli.

Day 74
While I was taking photos of this drawing, Flynn ran around in circles behind me with his walker toy. Juniper sure wasn't about to budge though.

Day 75
Today our cousins came over for dinner. While the mamas cooked dinner, papa watched the coincidentally matching girlies plaid ball outside!

Day 76
Going outside isn't always just for the kids. Sometimes after a long day I just go on the deck and lay there listening to the birds. Today was one such day. Eventually we need to buy some deck furniture! A hammock would be lovely. It'll be nice to be able to eat outside more often.

Day 77
I came home from work to a dirt covered Juniper playing outside with Daddy, lots of side walk chalk footprints on my floor, and the loveliest lilacs ever. They smell so pretty!